Business
3 Ways to Make Money on YouTube ($1000+)
– So what are the best ways to make money on YouTube this year? You know, YouTube continues to make frustrating policy changes that have honestly hurt a lot of creators. Meaning, it's more important than ever to diversify your income streams. So recently, I was speaking at a conference called Artisan Summit, and I actually broke down three different ways to earn over $1,000 per month on YouTube right now. And I'm gonna share it all in this video coming up. (upbeat music) Hey, what's up? Sean here with Think Media, bringing you the best tips and tools for building your influence with online video. And on this channel, we do a lot of tech gear reviews and camera tips videos, as well as strategy videos just like this one. So if you're new here, consider subscribing. But, hey, recently I was at a conference called Artisan Summit, talking all about how to make money on YouTube. And the thing is, this is kind of a touchy topic because YouTube seems to be having constant policy changes. There's been different demonetization that's affecting certain creators. Depending on your beliefs or your background, it almost seems like YouTube is censoring certain channels, but here's the bottom line, you have to diversify your income.
You absolutely cannot only focus on YouTube ads, and that's what this video is all about. We're gonna touch on YouTube ads, and AdSense, and getting your channel monetized, but honestly, there's a better way. So without further ado, let's dive into the content right now. So really quick, I just want to go through three creative ways to earn an extra $1,000 per month through YouTube. These can scale to big numbers, or it could be a little side project, but this will speak through how now to make money with this process. So the first one's YouTube ads. YouTube ads, on average, if you're curious, okay. If I put out a video on YouTube and it gets a lot of views, how much money could I make? Here's the math.
A thousand views roughly is $2. This can vary widely, but in the US, it's called a CPM. $2 dollars if you get a thousand views that are monetizable. So if your goal was to make $1,000, your goal would be to get a half a million views. That is a lot of views, and that's hard to do, and I want to encourage you, you don't need to ever go anywhere near that amount of views to actually monetize your message and really turn your craft into cash, 'cause there's other ways. But if you wanted to do YouTube ads, then this would be the way to do it, and your key strategy is to get a lot of views. Because, again, at a two dollar CPM, to make $1,000 off of half a million views, that's cool, but even a thousand bucks, you're like, well, that's probably not gonna cover my rent still and all my other bills. So I need a lot of views if this is gonna be really, really solid.
So here's an example, and here's a strategy if you can have a higher CPM. Because you can have much higher CPM'S than $2 for 1,000 views. So this is James, he got 162,000 views. He's a part of our video ranking academy, and he got all those views. That generated over $1,000 because his CPM was higher. Think Media's is, I'm sure Stone Coats is, right? Or different channels that have different higher CPMs.
But then look at what James said, "Look my ad revenue accounts for 3% of my income." And that's how I want you thinking. Ad revenue is just the first way, and I don't want you to focus on it. Now, here's Stone Coat. Legends, man. (cheering) I don't know about this number in the last month.
10.5 million views. (cheering) Yeah, that's big ballin' man. That's big pimping man, that's crazy, you know? But like, so yeah, he gets 10 million views. So, at $2 that'd be around twenty grand. But what if their CPM'S $10? That alone is a million dollar business. And it probably isn't by the way, but it's somewhere in the middle. And they got all kinds of other income streams, but it'll be up to you to say, "Hey what's your CPM?" You might ask him that later. So it could be anywhere in there, anywhere between 20 to probably 80k. So it's amazing. But this is my least favorite way to earn money on YouTube. Because it fluctuates, it goes up, it goes down. You can't really control it. And most of us, you don't need to get 10 million views, I'm not getting 10 million views, man.
I mean, you're crushing it. That's like some serious views, but there's a lot of other ways to generate money. Now, this illustrates my journey as well. Early on, I was making like $66 in one month on YouTube ads. But I make $260 on affiliate income that same month, back in 2003. So this is why I love other income streams because you can generate a lot more income, which brings us to affiliate marketing. Now, we just talked about it, the second way. Sign up, Amazon Associates website. You could apply. You could sign up with different countries, but you'll probably sign up here in the U.S. We talked about this, right? You sign up for an affiliate program, you create trackable links, and you could put the link in the description, etc.
So here's Jabin Postal Barbecue channel. His craft, barbecue. He's a friend of mine, lives up in Canada, part of our advanced training. He does these amazing videos, right? All this barbecue stuff. Now check this video out, BBQ Accessories. Research before you press record. He's like, okay, I'm gonna talk about some of my favorite barbecue accessories. And in this case, he did kind of Gift Ideas for Dad. In the link of the description of the video, of course, is the links to those various things. Meat thermometer, whatever he's using. He's just shooting on his back deck. Set a camera up, hit record, talk through the stuff, put it on YouTube, but he did it smart, right? He followed the laws of YouTube success.
And now Jabin's made over $1,000 a year in affiliate marketing, he's got YouTube ads. Check this out though, he got a meat sponsor. He gets his meat free. Come on, who wants that, right? When you build a YouTube channel in a specific niche. And we're talking, by the way, he's grown his influence, but we're talking about 4,000 subscribers. So he's not a major channel. He's not Stone Coat getting 10 million views. But he's still crushing in. Barbecue's his passion. He does other things for work, but he's generating a couple extra $1,000 a year from his side hustle, just from this one income stream, not even counting his YouTube ads, right? That's just affiliate marketing.
Heather, this is one of her videos on her homeschool channel. She's talking about homeschool books. And a video like this ranks in search. People find it, people click the link. Check this out about Amazon as well. When someone clicks that link, they might look at what you recommend and go, oh well, I'm not ready to buy that but I'm gonna add it to my wishlist.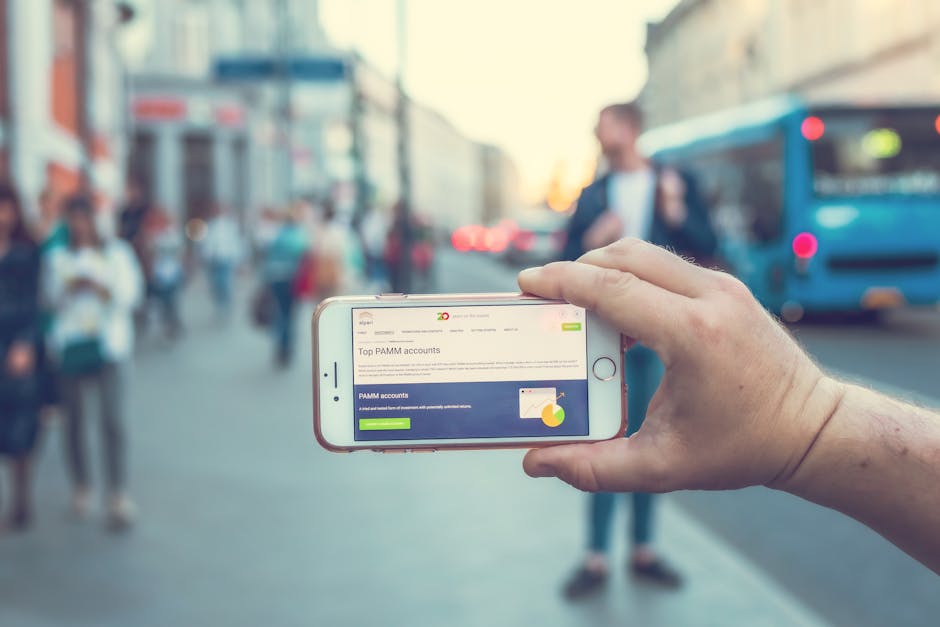 But my wife's birthday's coming up and she wanted all that stuff. She has expensive taste. And they spend $1,000 or $2,000 or however much. Guess what? You get credit for anything the person buys for 24 hours. So the more videos that you have out on the internet or on YouTube, and the more people are clicking the links. Look, half of that $20,000 a month is not even cameras and stuff we recommended. It's because I put out so many ranked videos. I will log in there, one time I found a $16,000 gold coin. I assure you, I have never done a video about a gold coin, but my commission was $186, why? Somebody was on the internet, surfing around, clicked one of the links, made a purchase within 24 hours on Amazon. I didn't even know they sold gold coins and I was to get paid. Works in all kinds of different niche. And guess what, there is an affiliate program for pretty much everything. Do you know Walmart's got one? Home Depo, Lowe's, Joann, Fabrics, Target? How about Dick's Sporting Goods? All of 'em, Etsy. You could be an affiliate on Etsy.
So if you were recommending somebody else's stuff, yeah. If you wanna recommend your friend's stuff, if you wanna do a collab with somebody on your channel and bring 'em on, you could put the Etsy links in the description to their stuff, get your piece for your niece. You know, whatever. But that's what's cool about affiliate marketing, it doesn't make the price higher, you just are kinda like the middle man, you're like the middle woman that's just introducing people to cool stuff. This is Timothy, right? Timothy Sunday and he's got a tech channel. He's talking about drones here. This is a super old screen shot.
So far, he'd made $15,562. This is off the DJI affiliate program, not Amazon. So do the research. You go to Google. Think about a brand you use. It could be anything. And look to see, and you type in that brand name. It could be art supplies, whatever. And then you type in affiliate program or partner program, or one of those terms, and it could bring those things up. All right, so, so far we've touched on making money on YouTube with ads and affiliate marketing, but honestly number three is probably the most important. And it's gonna require us to think a little bit different. But hey, if you're getting value out of this video can you smash the like button? And let's just jump right into number three. The third way though, and probably the best way is to sell something, is to sell something. Because now you're in business. Your income is directly correlated to the amount of buy buttons you have on your website. I'm gonna say that again. Your income is directly correlated to the amount of buy buttons you have on your website. How many buy buttons do you have on your website right now? Which some don't even have a website.
Well, that's the point! Your income online is directly correlated to the amount of buy buttons you have. So if you sell something, it's the best way to start generating money. So some people from our academy, they wrote a journal, they create their own merch. Jabin does his own barbecue spices, his own barbecue rubs. Tim sells oil paintings. Does his paintings online, sells them online. So you could do t-shirts, accessories, arts, creative music, products. You could sell anything, right? But you wanna sell something. Teespring.com is a really easy place to setup and now you can sell. You throw your logo on a shirt and you've got merch. You've got something to sell. You gotta know that Stone Coat sells some stuff on their website right? Something to sell. But we're creating multiple streams of income. And your YouTube channel is generating traffic and views 24/7.
And you've got multiple different ways for people to engage and do business with you. A few years ago, I wrote an ebook. Just an ebook, it was called YouTube for Churches. How to use YouTube for nonprofits and churches and I didn't ever print the book. I just wrote the thing in Microsoft word, designed the cover, threw that on Amazon, had a lady at my church edit it. I don't know if it's that good as far as the editing. She does amazing, but you know. Uploaded that file on Amazon. Guess what, I was in business to the tune of a $6 ebook. And one copy a day, that's $186 a month. That's just one income stream. No inventory, no shipping, no returns. If there is or whatever, Amazon handles it, autopilot. Boom, another income stream, something to sell. You could write a book, you could write an ebook. This is Eileen. She went full-time and has been crushing it in her business but with a really small channel. She doesn't have 10,000 subscribers, she doesn't have 5,000. She's got a couple of hundred. But she's very specific in how she's serving people.
Why, she's got books and products. She's got a book called The Brave Body Method. A confidence course. Digital courses. This is James, remember his quote? "My ad revenue accounts for 3% of my income"? That's because he does E-commerce, E-com. Shopify, drop shipping, stuff like that. One daily revenue for him was $1,737.40. My gosh, man. That's why YouTube ads are not that big of a deal for him because he's got something to sell and he's building. Remember, as creatives and honestly as business people, we need to build smart business models with multiple income flows that are connected around the brands that we're building online. So remember, you might be like, okay, but how do you do this, right? You can learn this stuff. One skill at a time. How'd you write an ebook? I went to Google, how do you write an ebook, what do you do? And I put the time in, man. I swam up stream. What skills do you need to survive and thrive in the new economy? Skill by skill. Sean said, how many buy buttons do I have on my website? I don't even have a website.
Step one, build a website. You know what I mean? Just go through step after step, brick after brick. And you can build something so significant. And here's what's amazing, is we call it YouTube Income Stacking. So now what happens when you're doing YouTube ads, it might not even be that much, but then you stack on top. You've got affiliate marketing. I'm not even saying that should be your main thing. If you're gonna be selling your art, your work, that's fine. But these are other income streams that you can turn on. Crowd funding, a major opportunity for a lot of crafts, artists type of people. People to support your work through something like a Patreon or Kickstarter, a project. But guess what? To have that stuff succeed, you gotta build your influence first. People need to know about you. So if you're getting views, you're adding value to people, you're inspiring people, you're creating art, people are now following you, they're engaging with you. At some time, you could flip a switch and turn on some sort of crowd funding and say, hey you get exclusive access or you get this or that with something like a Patreon.
Merch and products. We're stacking these. Brand deals, now a company wants to work with you or sponsor you or pay you or send you free stuff. And we're doing all of these at the same time. Powerful, right, you see this? You get any value out of this right now? All right, so there are three different ways to make money on YouTube. But here is the problem. You can't actually make very much money with any of these strategies if you're not actually growing your channel, getting subscribers and ultimately getting views from the right audience. So if you actually wanna learn some of my advanced strategies, I recently did a one hour, online master class. You can check it out at Thinkmasterclass.com and I'll put a link to it in the description below. But in that video, we're gonna cover more monetization strategies as well as how you can actually get the views you want, build the audience you want, so that you can hit those monetization targets for yourself, your business and your brand.
So check out Thinkmasterclass to get access to that for free. There's a link in the description below. Question of the day, have you started generating money on YouTube yet? Let me know in the comment section and I will see you in the next video. Peace. (smooth music).
As found on Youtube