>> GOOD AFTERNOON. IT'S GOOD TO SEE YOU ALL HERE. SOME OF YOU ARE FACES I HAVEN'T SEEN BEFORE BUT THAT'S ALL RIGHT. I SHOULD SAY TWO WORDS ABOUT WHAT THIS IS. IT'S SELF EVIDENT I GUESS. WE'VE TALKED ABOUT IT FOR MANY YEARS DURING THE COURSE OF THIS. THAT'S THE BROOKLYN BRIDGE. AND WE ARE THE TWO PEOPLE STANDING ON THE CATWALK, AND ON ONE SIDE GENERALLY SPEAKING ARE ADVANCES IN BASIC BIOLOGICAL MATHEMATICAL ENGINEERING SCIENCE, AND ON THE OTHER SIDE ARE CLINICIANS, PATIENTS AND DISEASE. THE WHOLE PURPOSE OF THIS COURSE AND MANY, MANY ACTIVITIES HERE IS TO TRY AND BRIDGE THE GAP. HERE THE EAST RIVER, OUR GAP IS MUCH BIGGER THAN THE EAST RIVER. AND THERE ARE MANY WAYS OF BUILDING A BRIDGE. THIS IS ONLY ONE. BUT WHAT WE'VE TRIED TO DO, NOW AT 17 YEARS IS BRING TOGETHER THREE COMPONENTS, A LIVE PATIENT, WHO TALKS ABOUT THEIR DISEASE, A CLINICAL INVESTIGATOR OR PHYSICIAN-SCIENTIST WHO DESCRIBES WHAT HE OR SHE DOES AND SOMETHING ABOUT THE DISEASE, FOR THOSE WHO DON'T KNOW MUCH ABOUT IT, AND THEN A BASIC SCIENTIST WHO IS REALLY AT THE CREST OF THE WAVE, TALKING ABOUT WHAT WE KNOW, WHAT WE DON'T KNOW AND NEED TO KNOW.
THE WHOLE IDEA IS TO GET PEOPLE TO SPEAK A COMMON LANGUAGE. THAT'S THE WHOLE STORY. AND SO, OKAY. SO, THE GREAT REVOLUTIONS OF SOCIETY AGRICULTURAL TO THE INDUSTRY TO THE ATOMIC, MOLECULAR, FROM THAT TO THE GENOMIC TO THE NOW INFORMATICS OCCURRED AT SHORTER INTERVALS IN THE HISTORY OF OUR SOCIETY. AND IT'S QUITE REMARKABLE TODAY'S SPEAKER, FRANCIS COLLINS, HAS BEEN EXTREMELY INSTRUMENTAL ACTUALLY IN THE OCCURRENCE, THE DEVELOPMENT, AND ANTICIPATIONS REGARDING THE LATTER TWO. TWO REVOLUTIONS IN THE SPAN OF ONE LIFETIME, WHO KNOWS WHAT'S HAPPENING NEXT. BUT IT'S BEEN SAID THAT YOU CAN READ THE FUTURE ONLY SO FAR. AND AS NEILS BORE PUT IT PREDICTION IS DIFFICULT, ESPECIALLY ABOUT THE FUTURE. WE HAVE TOOLS AND OPPORTUNITIES CREATING WORLDS OF AMAZING OPPORTUNITY. BUT THINK BACK TO THE GAP, BECAUSE THEY CREATE AND ADD TO THE GAP UNLESS PEOPLE CAN COMMUNICATE TOGETHER. SOMETIMES BY SERENDIPITY, OTHERS BY VARIOUS VENTURES INCLUDING SOMETHING LIKE THIS MODEST THINK.
I'M NOT GOING TO TELL YOU ABOUT DR. COLLINS' BACKGROUND. I PRESUME YOU KNOW. THE SECOND REASON IS BECAUSE IN HIS TALK HE'S GOING TO TELL US A BIT ABOUT HOW HE GOT TO WHERE HE IS. I WOULD POINT OUT THAT FRANCIS HAS BEEN HERE AT THE NIH INITIALLY FOUNDED THE NATIONAL GENOME — HUMAN GENOME RESEARCH INSTITUTE, AT A TIME THAT ULTIMATELY LED TO THE SEQUENCING OF THE HUMAN GENOME, AND THE OPENING UP OF ANOTHER YET, YOU KNOW, PANDORA'S BOX. AND THEN HE BECAME DIRECTOR OF THE NIH, 8 YEARS AGO, 7 YEARS AGO. GOT IT. NINE YEARS AGO, EXCUSE ME. I REMEMBER ONCE HIM TELLING ME THAT HE THOUGHT THAT WAS THE MOST EXCITING JOB IN THE WORLD. THAT WAS BEFORE HE ACQUIRED IT. I HOPE THAT YOU STILL FEEL THAT WAY.
[LAUGHTER] BUT DURING HIS TENURE, AMAZING THINGS HAVE HAPPENED, INCLUDING THE TWO REVOLUTIONS. AND THESE ARE VERY PROFOUND. SO WE'RE VERY GRATEFUL TO FRANCIS FOR TAKING TIME TO SPEAK TO US TODAY, AND TO DELVE A BIT INTO THE PAST, THE PRESENT AND THE FUTURE. DESPITE BOHR'S PREDICTION. TODAY HE'S GOING TO TALK ABOUT THE NATIONAL INSTITUTE OF HOPE. A GREAT PLEASURE AND HONOR THAT YOU DO THIS, FRANCIS. [APPLAUSE] >> WELL, THANKS FOR THAT KIND INTRODUCTION. IT WAS A LITTLE CHALLENGING WHEN YOU INVITED ME TO GIVE THIS PRESENTATION TO FIGURE OUT HOW I WAS SUPPOSED TO BE A PATIENT AND A BASIC SCIENTIST AND A CLINICIAN AND I GUESS WE'RE ALL PATIENTS. SO MAYBE THAT ONE I'LL ACQUIRE BY SIMPLY BEING ALIVE AND I'VE HAD THE CHANCE TO DO BASIC SCIENCE AND CONTINUE TO IN MY LAB ON THE FIFTH FLOOR OF THIS BUILDING AND HAD THE PRIVILEGE OF BEING ENGAGED IN TRANSLATIONAL AND CLINICAL ASPECTS OF RESEARCH OUT OF THAT AND NOW WITH GENOMICS FINDING ITS WAY INTO MANY ASPECTS OF CLINICAL MEDICINE IT'S NOT TOO BIG A STRETCH TO SAY THAT THAT'S GOING TO BE PART OF THIS TALK AS WELL.
THIS IS A LITTLE DIFFERENT THAN THE MODEL YOU USUALLY BRING FORWARD. SO TO ALL OF YOU WHO WERE EXPECTING THE USUAL TRIO, ALL YOU GET TODAY IS ME. [LAUGHTER] NOW, THERE IS THIS LITTLE SETUP OVER HERE. I GUESS CHECKOV ONES SAID WHEN A GUN APPEARS ON THE WALL IN THE FIRST ACT YOU CAN BE SURE SOMEONE'S GOING TO BE SHOT BY THE END OF THE PLAY. THIS IS OUR VERSION OF THE GUN ON THE WALL. BY THE END OF THE OCCASION THERE MIGHT BE SOME MUSIC, BUT NOT TOO SOON, WE DON'T WANT TO RUIN THE DIGNITY OF THE OCCASION PREMATURELY. BUT, WYNN, THANK YOU FOR THE INVITATION. IT'S BEEN FUN TO THINK ABOUT HOW I MIGHT TALK TO THE AUDIENCE AND PEOPLE WATCHING BY VIDEOCAST ABOUT WHERE THINGS ARE GOING, CHANCE AND RESPONSIBILITY TO SPEND TIME ON, SORT OF REALIZING HOW FAST WE ARE MOVING AT THE PRESENT TIME.
AND WHERE THAT MIGHT TAKE US IN BIOMEDICAL RESEARCH AND HOW CAN WE BE SURE WE'RE DOING ALL THE RIGHT THINGS TO INVEST IN THOSE OUTCOMES, PARTICULARLY THOSE THAT PEOPLE ARE DESPERATELY WAITING FOR, ALL THOSE PEOPLE WHO NEED THAT SENSE OF HOPE. I DO THINK WE'RE NOT JUST THE NATIONAL INSTITUTES OF HEALTH. WE HAD THE NATIONAL INSTITUTES OF HOPE FOR A LOT OF PEOPLE WHO ARE STILL WAITING FOR ANSWERS, FOR THE CONDITIONS THAT AFFECT THEM OR THEIR FAMILY OR THEIR LOVED ONES.
AND THAT IS ONE OF THE REASONS THIS IS SUCH AN EXCITING PLACE TO BE AND SUCH AN EXCITING TIME, BECAUSE WE'RE RIGHT IN THE MIDDLE OF FIGURING OUT HOW TO OFFER THAT KIND OF HOPE. SO THAT WILL BE MY THEME. BUT I'M GOING TO START OFF WITH A LITTLE BIT OF MORE AUTOBIOGRAPHICAL REFLECTION, WYNN THOUGHT THAT MIGHT BE APPROPRIATE GIVEN THIS IS A LITTLE DIFFERENT THAN THE USUAL DEMYSTIFYING MEDICINE. MAYBE I'LL TRY TO DEMYSTIFY THE DIRECTOR A LITTLE BIT. AGAIN, I GOT TO QUOTE WYNN WHY WE'RE HERE. THE CARTOON THAT WAS DRAWN 17 YEARS AGO BY MARTHA BLALOCK DEPICTS THE PEOPLE RUNNING TOWARD EACH OTHER, DOESN'T SHOW YOU WHAT HAPPENS WHEN THEY COLLIDED, IT MIGHT HAVE BEEN A MESS BUT THEY WERE MOTIVATED TO UNDERSTAND EACH OTHER'S LANGUAGE, VERY MUCH WHAT WYNN LAB DOING OVER THE 17 YEARS BY BRINGING GROUPS TOGETHER TO GET THEM TO TALK TO EACH OTHER ABOUT SHARED INTERESTS ALL THE WAY ACROSS THE MOST BASIC TO MOST CLINICAL APPLICATIONS.
AS WIN SAID, WE NEED TO DO THAT BECAUSE ADVANCES IN BIOLOGY AND TECHNOLOGY ARE OCCURRING LOGARITHMICALLY, CREATING AN INCREASING GAP, THIS IS SERIES IS A CATALYST FOR CLOSING THE GAP. WIN, THANK YOU FOR ALL YOU'VE DONE TO BRING PEOPLE TOGETHER. THIS IS A HOT TICKET, YOU GET INVITED BY WIN TO GIVE A DEMYSTIFYING TALK, OF COURSE YOU'RE GOING TO DO THAT. I DON'T THINK YOU HAVE TROUBLE TWISTING ARMS ANYMORE. DIDN'T THINK SO. I'VE WORRIED ABOUT THIS FOR A WHILE. YES, GOING BACK, YEAH, I LIKED DIFFERENT THAN. THE SPECTACLES LOOKED DIFFERENT, JUST AS WHEN I WAS WRITING AN ARTICLE THAT WAS BASED ON A PRESENTATION I GAVE AT ONE OF MY ALMA MATERS, YALE, ABOUT THE IMPORTANCE OF BRINGING BASIC SCIENCE AND CLINICAL MEDICINE TOGETHER, AND PARTICULARLY WARNING ABOUT THE RISKS, WHICH ARE PROBABLY MUCH WORSE THAN NOW THAN THEY WERE THEN ABOUT WHERE WE ARE RECRUITING AND RETAINING ENOUGH PHYSICIAN-SCIENTISTS WHO HAVE THE CAPABILITIES TO GO ACROSS THAT BRIDGE BUT OF COURSE THEY NEED LOTS OF HELP.
AND SO IN THAT ARTICLE CERTAINLY POINTING OUT JUST HOW IMPORTANT IT IS THAT WE HAVE THE BENEFITS TO SOCIETY OF BRINGING TOGETHER THE BASIC ADVANCES AND CLINICAL APPLICATIONS. BUT LET ME GO FURTHER BACK. OKAY, THAT'S PRETTY FAR BACK. THAT BOY THERE STANDING NEXT TO THE GATE AT A FARM IN THE SHENANDOAH VALLEY WITH A BARN BEHIND HIM, YEAH, THAT'S ME. THAT WAS ABOUT AGE 7. I GREW UP ON THAT FARM. I DIDN'T GO TO SCHOOL UNTIL THE 6th GRADE BECAUSE MY MOTHER TAUGHT ME AT HOME, CONCLUDING SHE WAS A BETTER TEACHER THAN I WAS LIKELY TO FIND IN THE LOCAL COUNTY SCHOOLS. AND SHE WAS PROBABLY RIGHT BECAUSE SHE WAS A VERY GIFTED TEACH EVERY AND TAUGHT ME HOW TO LOVE TO LEARN NEW STUFF. I DID MANAGE AFTER MOVING IN TOWN TO GO TO PUBLIC SCHOOL IN THE 6th GRADE AND FOUND SCIENCE WAS A CALL TO ME, IN THE 10th GRADE CHEMISTRY CLASS TAUGHT BY A GIFTED TEACHER.
THE OTHER PICTURE YOU SEE THERE IS WHEN I'M ABOUT 16 OR 17, AND, YEAH, I'M THINKING MAYBE I DON'T WANT TO BE A SCIENTIST, I WANT TO BE A MUSICIAN. WELL, THAT'S NOT PROBABLY A WAY IF YOU HAVE THE TALENT I HAVE, WHICH IS MODEST BUT NOT EXCEPTIONAL, OF MAKING A LIVING. SO THAT BECAME A HOBBY, AND NOT A PURSUIT THAT WAS GOING TO PAY THE BILLS. BY THE WAY, WHEN I WAS 7 WHAT WAS I THINKING THERE? ABOUT WHAT I WANT DO WITH MY LIFE? I CAN TELL YOU, I WANTED TO BE A TRUCK DRIVER! [LAUGHTER] THE BIGGER THE BETTER, SOMETHING WITH 18 WHEELS, THAT WOULD BE JUST RIGHT. I STILL KIND OF HAVE THAT DREAM, BUT ANYWAY …
SO, YES, I WENT OFF TO UNIVERSITY THEN, AFTER GETTING EXCITED ABOUT SCIENCE, AND MAJORED IN CHEMISTRY AT THE UNIVERSITY OF VIRGINIA, WHICH WAS MY STATE SCHOOL. TUITION WAS $900 A YEAR, CAN YOU IMAGINE THAT? AND I WAS THE FOURTH OF FOUR BOYS IN MY FAMILY WHICH HAD VERY MODEST INCOME SO IT WAS UP TO ME TO FIGURE OUT WHO PAY FOR THAT, YOU COULD WITH A MODEST SUMMER JOB. I MAJORED IN CHEMISTRY, DISINTERESTED IN BIOLOGY, IT SEEMED MESSY. IT IS MESSY, I WAS RIGHT ABOUT THAT BUT SEEMED INTRACTABLE. THAT'S WHERE I WAS WRONG. IT IS TRACTABLE. I WAS MORE INTERESTED IN THINGS THAT WERE MATHEMATICAL AND AVOIDED EXPOSURE TO CHEMISTRY OR BIOLOGY.
I DECIDED WHAT'S THE NEXT STEP? I BETTER GET A DOCTORAL DEGREE SO OFF I WENT TO YALE TO GET A Ph.D. IN PHYSICAL CHEMISTRY. AND MY PROJECT WAS ENTIRELY THEORETICAL. I SPENT MY DAYS IN THIS LITTLE SPACE IN THE BASEMENT OF THE KLEIN CHEMISTRY LAB. YEAH, IT LOOKS GRIM, DOESN'T IT? WITH CINDER BLOCKS NEXT TO ME. AND FIGURING OUT HOW TO TRY TO& SOLVE UNSOLVABLE EQUATIONS, WHAT QUANTUM MECHANICS OFFERS YOU, PARTICULARLY HOW TO MAKE PREDICTIONS ABOUT WHAT HAPPENS WHEN YOU SCATTERED PROTONS OFF OF HYDROGEN GAS AND TRANSFERRED ENERGY FROM THE TRANSLATIONAL TO VIBATIONAL PHASE.
YOU CAN SEE THE TITLE OF MY Ph.D. THESIS WHICH HAS A LOT OF EQUATIONS, I TAKE IT OFF THE SHELF NOW AND SAY I HAVE NO IDEA WHO WROTE THIS STUFF. [LAUGHTER] ALONG THE WAY, I ACTUALLY DECIDED MAYBE I WAS TOO NARROW AND WAS IN THE DEPARTMENT OF CHEMISTRY, THERE WERE SOME PEOPLE DOING BIOCHEMISTRY, ONE, DON CARRUTHERS, WAS A GOOD NUCLEIC ACID CHEMIST. I GOT TO KNOW ONE OF HIS GRADUATE STUDENTS, HE AND I WERE THERE AT 2 A.M. HE WOULD TELL ME WHAT HE WAS DOING.
IT SOUNDED PRETTY INTERESTING. I WOULD TELL HIM WHAT I WAS DOING. HE'D GO, YEAH, FINE. [LAUGHTER] I DECIDED I BETTER LEARN SOMETHING ABOUT THIS, TOOK A COURSE, GRADUATE COURSE IN BIOCHEMISTRY, AND MY GOSH, MY EYES WERE OPENED! THERE'S THIS MOLECULE CALLED DNA. I REALLY DIDN'T KNOW A THING ABOUT THIS. AND LIFE MAKES SENSE. AND THERE'S A DIGITAL ASPECT, THIS IS AN INFORMATION SYSTEM. AND OF COURSE THIS WAS AT THE TIME WHERE RECOMBINANT DNA WAS JUST BEING INVENTED AND BECOMING CLEAR THIS WAS NOT JUST SOMETHING YOU COULD STUDY. YOU MIGHT BE ABLE TO MANIPULATE. AND LEARN INTERESTING THINGS ABOUT HOW LIFE WORKS AND MAYBE EVEN APPLY TO HUMAN MEDICINE. SO, THIS WAS BOTH A REVOLUTION AND A DEEPLY DISTURBING SENSE THAT PERHAPS MY PLANNED PROFESSIONAL PATH HAD JUST TAKEN A BIG TURN. BUT UNDAUNTED BY THAT, EVEN THOUGH I WAS MARRIED AND HAD A SMALL CHILD, DECIDED IT'S TIME TO DO SOMETHING DIFFERENT. AND IF I'M GOING TO DO SOMETHING DIFFERENT I'M GOING TO MAKE IT REALLY DIFFERENT. IF I'M GOING INTO LIFE SCIENCE I WANT TO DO IT IN A WAY I CAN BOTH UNDERSTAND SCIENCE AND MAYBE ALSO FIGURE OUT HOW TO APPLY IT IN A WAY THAT WOULD BE HELPFUL TO PEOPLE.
SO WHAT TO DO? I WENT TO THE UNIVERSITY OF NORTH CAROLINA SCHOOL OF MEDICINE. HERE'S THE THE GUY WHO HATED TO MEMORIZE STUFF AND WENT OFF TO BE A MEDICAL STUDENT, WHAT'S WRONG WITH THIS PICTURE? BUT ACTUALLY I LOVED IT BECAUSE IT WAS INTENSELY INTERESTING, IT WAS ABOUT HUMANS, HOW OUR BODIES WORK. IT WAS ABOUT ALL THESE ASPECTS OF BIOCHEMISTRY I HADN'T REALLY UNDERSTOOD. AT THE BOTTOM WAS HUMAN GENETICS WHICH BECAME THE THING I WAS PRETTY SURE WAS GOING TO BE MY CALLING WITHOUT QUITE KNOWING HOW THAT WAS GOING TO WORK. SO I DID MY FOUR YEARS OF MEDICAL SCHOOL, I WENT ON TO DO RESIDENCY IN INTERNAL MEDICINE, EVEN STAYED AN EXTRA YEAR, A CHIEF RESIDENT IN INTERNAL MEDICINE, LEARNED A LITTLE BIT ABOUT HOW TO MANAGE GROUPS OF HIGH STRUNG PEOPLE, THOSE ARE MEDICAL RESIDENTS. AND HOW TO MAKE SURE THAT PATIENTS ARE GETTING GOOD CARE. AND THEN I WAS READY TO GO BACK TO THE RESEARCH IDEA, BUT I DIDN'T KNOW HOW TO DO THIS. I'D NEVER HELD A PIPETTE IN MY HAND. I COULD READ SOME OF THESE PAPERS ON MOLECULAR BIOLOGY, BUT I DIDN'T REALLY UNDERSTAND THE METHODS SECTION, SO I HAD TO DO SOMETHING TO GET GROUNDED.
THAT MEANT FINDING A FELLOWSHIP THAT WOULD GIVE ME SOME ADDITIONAL CLINICAL SKILLS IN MEDICAL GENETICS BUT MOSTLY A CHANCE TO DO RESEARCH. I WENT BACK TO YALE. A DIFFERENT PART THIS TIME, THE SCHOOL OF MEDICINE, I HAD THE PRIVILEGE OF BEING INVITED TO JOIN THE LABORATORY OF SHERM WEISSMAN, STILL ACTIVE AT THIS POINT. SHERM, AN M.D., BUT PROBABLY THE BRIGHTEST MOST CREATIVE SCIENTIST I'VE EVER HAD THE PRIVILEGE OF KNOWING, MUCH LESS WORKING FOR. BUT ALSO JUST ABOUT THE WORST COMMUNICATOR. SO IT WAS ALWAYS A BIT OF A CHALLENGE TO FIGURE OUT ESPECIALLY IN THOSE FIRST FEW MONTHS EXACTLY WHAT WAS SHERM ASKING ME TO DO BECAUSE THERE WERE TEN IDEAS A DAY AND SOME OF THEM WERE PROBABLY WORTH FOLLOWING UP ON AND I NEVER KNEW WHICH ONES. SO IT WAS A PRETTY TOUGH BEGINNING TO THAT FELLOWSHIP. I ALMOST QUIT A COUPLE OF TIMES BECAUSE I JUST FELT LIKE THIS IS JUST NOT TURNING OUT TO BE THE PLACE WHERE I GUESS I'M INTENDED TO BE. BUT GRADUALLY THINGS BEGAN TO WORK. AND ACTUALLY BEGAN TO WORK ON HEMOGLOBINOPATHIES AND WORKING WITH ANOTHER PROFESSOR AT YALE BERNIE FORJET, A LONGTIME COLLABORATOR WITH SHERM WEISSMAN, FOCUS ON HEREDITARY PERSISTENCE OF FETAL HEMOGLOBIN.
AFTER THREE YEARS IT WAS TIME TO GET A REAL JOB. YOU MIGHT ASK, HOW OLD WERE YOU? I WAS 34. LOOKING AROUND TO SEE WHERE WAS AN ACADEMIC INSTITUTION THAT WOULD ALLOW THIS KIND OF FLOURISHING THAT I HOPED TO DO, I ENDED UP LANDING AT THE UNIVERSITY OF MICHIGAN, WHICH WAS VERY GOOD FORTUNE BECAUSE THE CHAIRMAN THERE, BILL KELLY, WAS DETERMINED TO CREATE AN ATMOSPHERE FOR, YOU KNOW, ASSISTANT PROFESSORS WHO WANTED TO DO RESEARCH WHERE THEIR TIME WAS REALLY PROTECTED AND HE ALSO HAD A BIT OF A WAR CHEST AND HE WOULD ALLOW YOU TO BUY EQUIPMENT THAT YOU DIDN'T CURRENTLY HAVE A GRANT FOR IF YOU THOUGHT IT WAS GOING TO BE WORTHWHILE TO ENHANCE YOUR OWN POTENTIAL FOR MAKING PROGRESS. HE ALSO ENCOURAGED US TO TACKLE PROJECTS THAT WERE HIGH RISK, AND NOT JUST DO THE NEXT OBVIOUS THING.
AS AN ASSISTANT PROFESSOR JUST STARTING OUT WHEN YOU'RE INTENSELY ANXIOUS ABOUT WHETHER YOU'RE MAKING IT OR NOT IT'S TEMPTING TO DO THE NEXT OBVIOUS THING AND TRY TO GET SOME PAPERS PUBLISHED, BUT MAYBE THAT'S NOT THE RIGHT ANSWER. MAYBE THIS IS THE TIME WHERE YOU'RE AT THE BEST PLACE YOU'LL EVER BE TO TACKLE A REALLY HARD, REALLY IMPORTANT PROBLEM AND THROW EVERYTHING YOU CAN INTO IT. WORKING YOURSELF AT THE BENCH WITH OTHER PEOPLE NEXT TO YOU. BILL KELLY MADE THAT KIND OF OPPORTUNITY A REALITY FOR ME. THAT'S WHAT I DID. THE GOAL AT THAT POINT WAS TO TRY TO FIGURE OUT HOW CAN WE TAKE ALL THESE DEVELOPMENTS IN RECOMBINANT DNA AND UNDERSTAND WHAT REALLY ARE THE CAUSES OF THOUSANDS OF GENETIC DISEASES THAT WE KNOW ARE INHERITED IN DOMINANT WAYS OR RECESSIVE OR X-LINKED WAYS BUT HAVE NO IDEA THE GENE INVOLVED IN THOSE DISEASES. WE DON'T KNOW ENOUGH ABOUT THE PROTEIN BIOCHEMISTRY TO PREDICT WHAT THE ACTUAL GENE S IS. WE JUST KNOW IT'S INHERITED. THAT MAY SEEM LIKE A TRIVIAL THING TO ASK BECAUSE THAT'S THAT'S A PROBLEM YOU COULD SOLVE IF YOU ARE HAVE ACCESS TO A THERMAL CYCLER AND FAMILY DNA CYCLES AND DNA SEQUENCER IN A COUPLE WEEKS BUT IN THE '80s THERE WAS NO GENOME PROJECT, YOU COULDN'T CLICK YOUR MOUSE AND SEE WHAT WAS THERE.
THERE WERE CLUNKY RUDIMENTARY MAPS, GETTINGET ABOUTER. THERE WERE GENETIC MARKERS DISPLAYED ACROSS CHROMOSOMES, IF YOU WANTED TO TRY TO MAP A PARTICULAR HUMAN GENETIC DISEASE, WITH GREAT TROUBLE, YOU COULD DO SO BY USING THIS STRATEGY OF LINKAGE INTRODUCED FOR HUMAN GENETICS IN 1980 BY BOTSTEIN, WHITE, DAVIS AND SKULLNIK, SHOWN TO WORK FOR HUNTINGTON'S DISEASE IN 1983, INCREDIBLY PAINFUL BUT SEEMED LIKE A WORTHWHILE THING FOR A PHYSICIAN INTERESTED IN GENETICS, EXCITED ABOUT THE TECHNOLOGY. I SET UP MY LAB TO DO THOSE THINGS AND STARTED WORKING ON CYSTIC FIBROSIS AS A DISEASE THAT DESPERATELY NEEDED NO ANSWERS, THE MOST COMMONLY FATAL AUTORECESSIVE DISEASE OF PEOPLE WITH NORTHERN EUROPEAN BACKGROUND, ABOUT WHICH IN 1985 WHEN WE STARTED WORKING ON THIS REALLY NOTHING OF KNOWN ABOUT PHYSIOLOGICAL DEFECT.
WE KNOW THERE WERE PROBLEMS WITH INFECTION AND THICK MUCUS IN THE LUNGS AND PANCREAS, WE KNEW CHLORIDE WAS ELEVATED IN SWEAT, SO THERE WAS SOMETHING GOING ON WITH ION CHANNELS BUT NOBODY REALLY QUITE KNEW WHAT THEY WERE LOOKING FOR TO GO HUNT FOR THIS GENE. MY LAB DEVELOPED A MEANS, IF YOU COULD FIND A PIECE OF DNA THAT WAS SOMEWHERE NEAR THE GENE, YOU COULD START JUMPING TOWARDS IT, AS OPPOSED TO WHAT WAS AVAILABLE AT THAT POINT WHICH WAS WALKING PAINFULLY TOWARDS IT AND IF YOU HAD TO CROSS MAYBE MEGABASE OR MORE WALKING WAS NOT GOING TO GET YOU THERE IN LESS THAN A DECADE. CHROMOSOME JUMPING WAS SOMETHING THAT I'D STARTED WORKING ON AS A POSTDOC AND WAS A BIG FOCUS OF THE LAB WHEN I GOT TO MICHIGAN. IT WAS TOUGH. I THOUGHT OF MYSELF AS A GENE HUNTER.
PEOPLE SAID YOU'RE HUNTING BUT WHY HAVEN'T YOU FOUND ANYTHING? THAT REQUIRED THE NEED TO GO TO A BARN NEARBY THE UNIVERSITY AND HAVE MY PICTURE TAKEN SITTING IN A HAYSTACK HOLDING UP A NEEDLE SAYING PEOPLE, THIS IS WHAT IT'S LIKE TRYING TO FIND THE CAUSE OF CYSTIC FIBROSIS. YES, THAT IS A REAL CHICKEN. [LAUGHTER] AND ACTUALLY IT WAS EVEN HARD WHEN YOU STARTED DOING THE MATH FINDING A SINGLE NUCLEOSIDE OUT OF 3 BILLION IS HARDER THAN A NEEDLE IN A HAYSTACK. YES, THAT WAS MAYBE A WAY OF APOLOGIZING FOR NOT MAKING IT HAPPEN QUICKLY. BUT ULTIMATELY, THANKS TO THE HARD LABOR OF A REMARKABLE TALENTED GROUP OF INDIVIDUALS THAT I HAD THE PRIVILEGE OF MENTORING IN MY LAB, AND ALSO ESPECIALLY LINKING UP WITH THE LABORATORY OF LAP CHOI IN TORONTO BECAUSE WE WERE BOTH TRYING TO FIND THE CYSTIC FIBROSIS GENE AND HAD COMPLEMENTARY APPROACHES, COMPETING, IN 1987 MET AND SAID LET'S DO THIS TOGETHER.
HIS LAB AND MY LAB ESSENTIALLY MERGED ACROSS A FAIRLY LONG DRIVE ACROSS SOUTHERN CANADA AND WE COVERED THAT ROAD MANY TIMES GOES BACK AND FORTH. AND ULTIMATELY OVER THE NEXT TWO-YEAR PERIOD IT WORKED. AND WE FOUND JUST A THREE-LETTER DELETION OF A CTT, IN THE MIDDLE OF A GENE WHOSE IDENTITY HAD NEVER PREVIOUSLY BEEN KNOWN. IT WAS IN TERRITORY NOBODY HAD MAPPED. A GENE THAT ONCE YOU HAD ITS EXONS MAPPED OUT YOU COULD TELL REALLY DID LOOK LIKE IT WAS AN ION CHANNEL BUT A DIFFERENT ONE, AN ABC TRANSPORTER WHICH IS A FAMILY THAT CONTAINS MANY OTHER FAMOUS GENES AND NOBODY KNEW THAT CFTR WOULD BE ONE OF THEM. WE CALLED IT THAT FOR CYSTIC FIBROSIS TRAN MEMBRANE REGULATOR, WOULD NOT BE SO WELL KNOWN EXCEPT THAT PARTICULAR MUTATION HAS A HIGH ALLELE FREQUENCY IN NORTHERN EUROPEANS, WE STILL DON'T KNOW IF IT'S SELECTED IN HETEROZYGOTES OR DRIFT.
THAT WAS A BIG MOMENT, THE FIRST TIME THAT A GENE FOR A WELL-BEHAVED MENDELIAN DISORDER HAD BEEN DISCOVERED WITHOUT ANY EVIDENCE AND PROTEIN OR THE PHYSIOLOGY LEVEL OF WHAT YOU WERE LOOKING FOR, AND WITHOUT ANY CYTOGENETIC REARRANGEMENT TO HELP YOU EITHER. OTHERS WERE FOUND BECAUSE OF CHROMOSOME TRANSLOCATION THAT INTERRUPTED THE GENE, NEON SIGNS TO TELL YOU WHERE TO LOOK. CYSTIC FIBROSIS DIDN'T OFF ANY OF THAT. THAT ENCOURAGED A NUMBER OF OTHER PROJECTS, INCLUDING OUR OWN. HUNTINGTON'S DISEASE PROJECT, WHICH I HAD GOTTEN ENGAGED IN ALSO SEVERAL YEARS BEFORE, INVOLVED COLLABORATION OF NINE LABORATORIES OVER TIME, ULTIMATELY FOUND THE CAUSE OF HUNTINGTON'S DISEASE IN 1993, NEUROFIBROMATOSIS, MOST COMMON DISEASE THAT I AS ADULT MEDICAL GENETICIST SEE IN THE CLINIC HAD ITS GENE DISCOVERED BY MY GROUP IN 1990, AN INTERESTING GENE INVOLVED IN THE RAS PATHWAY. MORE RECENTLY AS THE LAB CONTINUED THAT EFFORT SINCE I'VE COME TO NIH, DISCOVERED A FEW OTHER SUCH CAUSES, MAYBE MOST DRAMATICALLY FOR ME ANYWAY HAS BEEN THE DISCOVERY OF THE GENE FOR THE MOST DRAMATIC FORM OF PREMATURE AGING, HUTCHINSON-GILFORD PROGERIA SYNDROME WHICH CAUSES CELLS AND INDIVIDUALS WITH THOSE CELLS TO SYNESC RAPIDLY, THE AVERAGE AGE OF SURVIVAL WAS 12, MEG WAS THE FIRST PERSON I MET WITH PROGERIA, AT YALE, AND SAM BURNS WHO BECAME A DEAR FRIEND AND WHO DIED JUST ABOUT A YEAR-AND-A-HALF AGO.
ALL OF THESE KIDS ARE INCREDIBLY INSPIRING BECAUSE INTELLECTUAL DEVELOPMENT IS IF ANYTHING PRECOCIOUS YET BODIES ARE AGING AT THIS PRODIGIOUS RATE AND THEIR FUTURE IS GRIM UNLESS WE COME UP WITH SOMETHING TO HELP THEM. HAPPY TO SAY JUST LAST WEEK FIRST PAPER PUBLISHED SHOWING THAT ONE OF THE THERAPEUTICS WE CAME UP WITH AFTER KNOWING WHAT THE DEFECT WAS HAS SHOWN ACTUAL PROLONGED SURVIVAL FOR KIDS WITH THIS DISEASE. NOT AS MUCH AS I WOULD HOPE AND WE HAVE ANOTHER POTENTIAL INTERVENTION USING MORPHOLEANOS MORE PROMISING BUT HAS NOT GOTTEN APPROVAL FOR PHASE 1 TRIAL. WE HOPE TO GET THERE WITHIN THE NEXT YEAR. THOSE THINGS WERE EXCITED BUT DETECTIVE STORIES WITH A HUMAN SIGNIFICANCE, BUT GOING BACK TO WHERE WE WERE WITH CYSTIC FIBROSIS, THE IDEA THAT YOU COULD ACTUALLY IMAGINE DOING THIS FOR THOUSANDS OF DISEASES THAT WE KNEW WERE INHERITED BUT WITHOUT HAVING IDEA WHERE YOU WERE IN THE SEA OF DNA, THE HUMAN GENOME, SEEM IMPOSSIBLE. I WAS PARTICULARLY PLEASED THAT DISCUSSIONS BEGAN HAPPENING ABOUT THAT SAME TIME ABOUT ORGANIZING AN EFFORT TO ACTUALLY DETERMINE THE COMPLETE SEQUENCE OF THE HUMAN GENOME, NOT IN A BIT BY BIT COTTAGE INDUSTRY WAY BUT ORGANIZE THE WHOLE THING AND DO THE WHOLE THING IN AN EFFICIENT FASHION SO VARIOUS REPORTS CAME OUT, HEARINGS WERE HELD, AND HERE AT NIH THE GENOME PROJECT WAS OFFICIALLY LAUNCHED IN OCTOBER OF 1990 WITH THE DIRECTOR NONE OTHER THAN JIM WATSON HIMSELF, THE SAME WATSON WITH FRANCIS UNCOVERED THE HELICAL STRUCTURE OF DNA, WITHOUT THE PERMISSION OF.
HERE IS THE ROCK STAR WILLING TO LEAD THIS ENTERPRISE WHICH GOT CREDIBILITY IN THE SCIENTIFIC COMMUNITY AND ON CAPITOL HILL. THE PROJECT DID GET UNDERWAY. I WAS DELIGHTED AND GOT A GRANT AT THE UNIVERSITY OF MICHIGAN AND BEGAN WORKING AWAY. THINK ABOUT THIS. IN 1990 WHEN THIS STARTED, PEOPLE WERE PUBLISHING PAPERS IN REPUTABLE JOURNALS WHERE THE MAIN GUTS WERE THEY SEQUENCED A FEW HUNDRED BASE PAIRS. THAT'S A PUBLISHABLE ENTITY AND WE'RE GOING FOR 3 BILLION? HAVE YOU INVENTED THE TECHNOLOGY? NO, BUT IT WILL HAPPEN. JIM PROMISED WE WOULD DO IT IN 15 YEARS. SO WE ALL HAD TO BE HELD ACCOUNTABLE AND WE WERE WILLING TO BECAUSE IT SEEMED LIKE A WORTHY GOAL.
WE WOULD SUCCEED OR DO OUR BEST AND TRY. YOU MAY NOT KNOW THE GENOME PROJECT AT THAT POINT WAS INTENSELY CONTROVERSIAL. PROBABLY HALF OR MAYBE MORE THAN HALF OF THE SCIENTIFIC COMMUNITY WAS OPPOSED TO IT, ARGUING THIS WAS UNFEASIBLE. IT WAS JUST NOT GOING TO BE POSSIBLE TO DO THIS, SO YOU'RE MAKING A PROMISE THAT WAS GOING TO FAIL ARGUING IT WAS GOING TO TAKE MONEY FROM OTHER THINGS. THE ESTIMATES OF WHAT IT WAS GOING TO COST WOULD PROBABLY BALLOON OUT OF CONTROL AND THE REST OF SCIENCE WOULD SUFFER. AND THEN MOST OFFENSIVELY TO PEOPLE LIKE MY INTERESTED ONLY MEDIOCRE SCIENTISTS WOULD WORK ON THIS BECAUSE IT WAS WOULD BE MIND-NUMBINGLY BORING READING NUMBERS OF CODE WITHOUT ATTACHING TO BIOLOGICAL OR MEDICAL QUESTION. FORTUNATELY, THOSE ARGUMENTS DID NOT CARRY THE DAY. IN PARTICULAR, LEADERS LIKE DAVID BOTSTEIN AND MAYNARD OLSON, DEEPLY SKEPTICAL, BECAME CONVINCED THIS REALLY WAS A CRITICAL EFFORT AND MADE THEIR CASE RATHER COMPELLINGLY.
SO, HERE WE WERE, THE PROJECT WAS GOING, BERNADINE HEALEY WAS DIRECTOR OF NIH, JIM WATSON AS DIRECTOR OF GENOME PROJECT, THEREFORE REPORTED TO HER. JIM WATSON IS NOT SOMEBODY WHO REPORTS EASILY TO ANYONE. IF YOU KNOW HIM AT ALL, AS I DO, JIM IS SOMEBODY WHO SAYS WHAT HE THINKS. AND DOESN'T WAIT TOO LONG TO WORRY ABOUT WHAT IT MIGHT IMPLY. AND HE AND BERNADINE GOT INTO A TUSSLE, SPECIFICALLY ABOUT WHETHER OR NOT IT WAS RIGHT TO FILE INTELLECTUAL PROPERTY CLAIMS ON DNA SEQUENCES. WHICH JIM FELT WAS THE WRONG THING TO DO, AND HEALEY AS NIH DIRECTOR SAID MAYBE IT IS BUT I WOULDN'T BE HOLDING UP THE PUBLIC TRUST IF I DIDN'T ENGAGE IN THIS BECAUSE IT MIGHT TURN OUT THIS MIGHT RESULT IN RETURN OF RESOURCES TO MEDICAL RESEARCH WHICH WOULD BE A GOOD THING.
AND AFTER A COUPLE OF DISAGREEMENTS SPILLED OUT INTO THE PUBLIC, JIM USED THE TERM LUNATIC TO DESCRIBE HIS BOSS, NOT ONCE BUT TWICE, HE WAS GONE. AND THEN SHE WAS ON THE PHONE. AND SHE WAS CALLING ME. AND SAYING, I THINK WE NEED A NEW DIRECTOR FOR THE GENOME PROJECT, AND I HEAR THAT YOU MIGHT BE A GOOD PERSON TO DO THIS. I'M NOT QUITE SURE WHY SHE THOUGHT THAT. THIS WAS CERTAINLY A SURPRISE TO ME. AND I WAS REALLY HAPPY. I WAS IN ANN ARBOR, TAKING CARE OF PATIENTS, I WAS TEACHING MEDICAL STUDENTS WHICH I ENJOY DOING AND MOSTLY RUNNING A RESEARCH LAB THAT WAS GOING REALLY WELL.
THE IDEA OF PACKING UP ALL OF THAT AND COMING TO BECOME THE ONE THING MY MOTHER TOLD ME NEVER TO BE, A FEDERAL EMPLOYEE JUST DIDN'T SEEM LIKE A GOOD IDEA. SO I SAID, NO, NOT ME. WELL, SHE CALLED BACK. AND OVER THE COURSE OF SIX MONTHS, ULTIMATELY I BEGAN TO REALIZE, WHAT, AM I CRAZY? THIS IS PROBABLY THE MOST HISTORIC, CRITICAL PROJECT THAT'S GOING TO HAPPEN IN LIFE SCIENCE IN MY LIFETIME. YEAH, IT IS POTENTIALLY DOOMED TO FAIL, BUT IT MIGHT ACTUALLY SUCCEED. AND IT WOULD BE AN AMAZING THING TO TRY TO BRING TOGETHER SOME OF THE BEST AND BRIGHTEST MINDS OF THE GENERATION TO WORK ON IT. AND I THINK IT IS PRETTY COMPELLING. I BET I CAN GET SOME OF THEM TO JOIN ON. SOME ALREADY HAD. SO, OKAY. AGAINST MY MOTHER'S JUDGMENT, IT'S PROBABLY TIME TO SAY YES. SO, I PICKED UP, BROUGHT MY LAB HERE, BROUGHT SOME OTHER DISTINGUISHED HUMAN AND MEDICAL GENETICISTS HERE FROM ALL OVER THE COUNTRY TO START THE INTRAMURAL PROGRAM.
THERE HAD BEEN NO INTRAMURAL PROGRAM FOR THE GENOME CENTER. IT WAS A CENTER AT THAT POINT, PURELY EXTRAMURAL. AND THEN IT STARTED AS AN INTRAMURAL PROGRAM WHEN I ARRIVED IN 1993, OVER IN BUILDING 49 AT THE TIME AND STILL A BUNCH OF GENOME FOLKS OVER THERE. AND GRADUALLY OVER TIME WE'VE EXPANDED TO WHERE WE ARE NOW, INCLUDING FOLKS HERE AT BUILDING 50 AND PEOPLE IN ROCKVILLE AT NISC AND A FEW OTHER PLACES, IN BALTIMORE IN FACT. SO THAT WAS UNEXPECTED. BUT IT DID THEN PLUNGE ME INTO A VERY DIFFERENT ROLE FOR WHICH I WAS TOTALLY UNPREPARED. I'D NEVER MANAGED ANYTHING BIGGER THAN MY LAB. NOW SUDDENLY I'M SUPPOSED TO MANAGE THIS PROJECT, WHICH INVOLVES 20 LABORATORIES, SIX COUNTRIES, ALL OF WHOM NEEDED TO WORK TOGETHER, NEEDED TO AGREE TO COMMON STANDARDS AND TIME TABLES AND WEREN'T DOING WELL AND HAD TO FIGURE OUT WHAT TO DO ABOUT THAT.
OVER THE COURSE OF THE NEXT TEN YEARS, FROM 1993 TO 2003 I HAD THE GREAT PRIVILEGE OF HAVING A CHANCE TO NURTURE THIS ENTERPRISE, RECRUIT SOME AMAZING SCIENTISTS TO WORK ON IT WHO ALL AGREED TO PUT SHOULDERS TO A COMMON WHEEL AND NOT WORRY WHO GOT THE CREDIT, AND THAT LED TO A SERIES OF MILESTONES OVER TIME, INITIALLY, WITH MODEL ORGANISMS, GENOMES THAT WERE ATTRACTABLE, STARTING WITH SIMPLER THINGS LIKE YEAST AND WORKING UP ULTIMATELY TO THE HUMAN. AND THE REAL HUMAN SEQUENCING GOT UNDERWAY IN ABOUT 1996 WITH AN ABSOLUTELY CRITICAL DECISION MADE AT THAT POINT THAT ALL THE DATA WOULD BE MADE IMMEDIATELY AVAILABLE. EVERY 24 HOURS, WE WOULD POST THE RESULTS OF THAT DAY'S WORK, SO THAT THIS WOULD BE ACCESSIBLE TO ANYBODY WHO HAD A POTENTIAL USE FOR IT, AND ONCE IT'S IN THE DATABASE, YOU CAN'T CLAIM IT FOR INTELLECTUAL PROPERTY BECAUSE IT'S IN THE PUBLIC DOMAIN.
THAT WAS A VERY INTENTIONAL EFFORT, AND I GOT TO GIVE A LOT OF CREDIT TO THE LATE JOHN SUSSTIN WHO PUSHED FOR THAT STRONGLY, MY WONDERFUL COLLEAGUE FROM THE SANGER INSTITUTE, IN THE U.K. AND IT WAS AN INTENSE EXPERIENCE, AND I STILL — WHEN IT'S 11:00 IN THE MORNING ON FRIDAY I GET THIS SLIGHT ANXIETY ABOUT, OH BOY, ARE WE READY FOR THE CONFERENCE CALL. EVERY FRIDAY AT ELEVEN O'CLOCK WOULD WITH PRINCIPAL INVESTIGATORS ON THE PHONE AND HAVE IT BE A BIT OF A LAB MEETING AS WELL.
THINGS GOT UNDERWAY. THE SCALEUP OF SEQUENCING GOT BETTER. BY 1998, WE COULD ACTUALLY SEE WE WERE GOING TO SUCCEED BUT WE STILL HAD A LOT OF WORK TO DO. WE HAD A BILLION BASE PAIR BASH AT THE NATIONAL ACADEMY WHEN WE SEQUENCED THE BILLIONTH BASE PAIR. THAT WAS CLOSE TO BEING ACCURATE. AND WE KEPT GOING. AND IN THE YEAR 2000, THE PICTURE YOU SEE THERE WITH BILL CLINTON, THAT WAS JUNE 26, 2000. WHEN WE ANNOUNCED THE DRAFT OF THE HUMAN GENOME SEQUENCE HAD BEEN ACHIEVED, ANNOUNCED THIS JOINTLY WITH CRAIG AND HIS COMPANY, SOLARIA, CARRYING OUT SIMILAR ACTIVITIES.
OUR DATA WAS PUBLIC, THEY WERE USING THEIR DATA PLUS OUR DATA, WE DECIDED BOTH ENTITIES HAVE DONE WELL, LET'S DECLARE JOINT VICTORY AND WE DID. SHORTLY AFTER SOLAR STEPPED RA STEPPED OUT OF THE BUSINESS, THERE WASN'T A BUSINESS PLAN IF THE DATA WAS ACCESSIBLE TO EVERYBODY. IT TOOK THREE YEARS TO FINISH THE JOB. A DRAFT IS FINE BUT ANY THAT WORKED ON HARD PROJECTS, THE LAST 10% IS HALF THE WORK, AND IT WAS. BY 2003, WE HAD COVERED ALL THOSE MISSING PIECES, EXEMPT FOR A FEW THINGS LIKE CENTROMERES STILL SOMEWHAT OUTSIDE OUR GRASP.
PEOPLE MAKE FUN OF THE FACT WE FINISHED THE HUMAN GENOME SIX TIMES NOW AND PROBABLY NOT DONE YET, BUT THE MAIN CLAIM WAS 2003. AND THAT PICTURE YOU SEE THERE IS JUST SOME OF THE LEADERS OF THAT EFFORT, 2500 SCIENTISTS, 20 INSTITUTIONS, SIX COUNTRIES, 13 YEARS. 13 YEARS MEANS WE FINISHED IN 2003, WATSON SAID 2005, SO WE WERE TWO YEARS AHEAD OF SCHEDULE. THE BUDGET LATE OUT AND APPROVED BY THE CONGRESS I'M HAPPY TO SAY WE DIDN'T NEED ALL OF IT, ENDED UP SPENDING $400 MILLION LESS THAN WHAT WAS EXPECTED. AND THAT HELPED ME A LOT GOING FORWARD AND STILL HELPS ME TO SAY IT IS POSSIBLE FOR THE GOVERNMENT TO MANAGE A PROJECT THAT IS AHEAD OF SCHEDULE AND UNDER BUDGET. NOW, OF COURSE, THAT WAS A GREAT MOMENT, AND I WOULD NOT TRADE ANYTHING FOR THE EXPERIENCE OF BASICALLY SEEING THIS EMERGE, BUT WE HAD TO BE HONEST WITH OURSELVES. WE HAD NO IDEA HOW TO READ THE GENOME SEQUENCE. YOU COULD USE ALGORITHMS TO FIND THE EXONS, LIKE 2%, THE REST OF IT IS PROBABLY IMPORTANT BUT PRETTY HARD TO KNOW WHAT IT'S DOING.
IT BECAME CRITICAL RIGHT AFTER THIS, EVEN BEFORE, TO BEGIN TO MAP OUT OTHER LARGE SCALE PROJECTS. WE NEEDED TO UNDERSTAND VARIATION IN THE GENOME. WE HAD A REFERENCE SEQUENCE, ON MOSAIC OF DONATED FROM SIX PEOPLE WHOSE IDENTITY WE DON'T KNOW, THAT WAS THE INTENTION. WE NEEDED TO UNDERSTAND GENE REGULATION, SIGNALS AND HOW THEY INFLUENCE WHICH GENES ARE TURN ON IN WHICH TISSUE. I GOT AT THAT POINT AFTER RUNNING A BUNCH OF THOSE PROJECTS READY TO MOVE ON, AND SO BY 2008 AFTER A LOT OF THOSE THINGS HAPPENED, I DECIDED IT WAS TIME TO TAKE A BREAK AND SO THEY GAVE ME A NICE PARTY, THERE WAS A WONDERFUL BAND THAT PLAYED. I GOT TO PLAY WITH THEM.
AND THEY TOOK UP A COLLECTION AND MADE IT POSSIBLE FOR ME TO DESIGN MY OWN GUITAR THAT HAPPENS TO BE RIGHT THERE. YOU WILL NOTICE THE DOUBLE HELIX ON THE FRONT BOARD, AND MOTHER OF PEARL, OF COURSE EVERY GUITAR HAS A NAME AND HIS ROSALIND, AS IN ROSALIND FRANKLIN, I SPENT TIME WITH MY WIFE, RODE MY MOTORCYCLE, WROTE A BOOK ABOUT PERSONALIZED MEDICINE AND THEN GOT A DIFFERENT CALL ABOUT PUBLIC SERVICE FROM A PRESIDENT, AND SO BACK I CAME TO NIH, IN 2009, TO SERVE PRESIDENT OBAMA AS HIS NIH DIRECTOR. AND, YEAH, WIN SAID AT THE BEGINNING I ONCE SAID THIS WAS THE BEST JOB IN SCIENCE, DO I STILL FEEL THAT WAY? YES, I DO.
I FELT THAT WAY WALKING IN THE FIRST DAY, I FEEL THAT WAY TODAY BECAUSE THE LANDSCAPE OF OPPORTUITIES THAT ARE RIGHT NOW IN FRONT OF US IS JUST BREATHTAKING, AND TO HAVE A CHANCE TO BE PART OF THAT AND IDENTIFY SOMETHING THAT LOOKS LIKE IT'S BURSTING WITH POTENTIAL BUT MAYBE WITH A LITTLE MORE PUSH, MORE ENCOURAGEMENT COULD GET THERE A LITTLE QUICKER, THAT IS REALLY A JOY.
AND TO WORK WITH THE AMAZING PEOPLE WHO ARE HERE AT NIH, THOSE 27 INSTITUTE AND CENTER DIRECTORS, SCIENTIFIC DIRECTORS, MANY PRINCIPAL INVESTIGATORS IN THE INTRAMURAL PROGRAM, THIS IS AN AMAZING PLACE AT AN AMAZING TIME. NO DOUBT ABOUT IT. SO MAYBE I SHOULD THEN SAY A LITTLE BIT MORE ABOUT WHAT I THINK NIH IS ABLE TO DO IN THE FRAME OF THIS TRYING TO PREDICT PREDICT WHERE WE'VE BEEN AND WHERE WE'RE GOING. AGAIN, THE MISSION OF NIH SEEMS A LOT LIKE THE MISSION OF DEMYSTIFYING MEDICINE, TO BRING TOGETHER THESE TWO PARTS OF WHAT WE DO PURSUING FUNDAMENTAL KNOWLEDGE ABOUT THE NATURE OF BEHAVIORAL LIVING SYSTEMS BUT FIGURING OUT HOW TO APPLY THAT. ISN'T THAT WHAT YOU TRY TO DO, WIN, BRING THOSE TOGETHER? THE HISTORY HERE IS THE LONG AND DISTINGUISHED ONE, DON'T MEAN TO DWELL ON IT LONG BUT NIH HAS BEEN AROUND SINCE 1887, IN STATEN ISLAND, MOVED TO D.C.
AND ULTIMATELY HERE. AS YOU CAN SEE FROM THE PHOTOGRAPH, THE FAMOUS MOMENT WHEN FRANKLIN DELANO ROOSEVELT AS THE PRESIDENT DEDICATING FROM THE STEPS OF BUILDING 1 I WALK UP EVERY DAY THE GROUNDS OF THE BETHESDA CAMPUS, OVER THE COURSE OF TIME BEGINNING IN 1948 WENT FROM BEING SINGULAR NATIONAL INSTITUTE TO BECOMING PLURAL, VERY PLURAL INDEED NOW WITH 27 INSTITUTES AND CENTERS, ORGANIZATIONAL STRUCTURE THAT ONLY THE CONGRESS COULD DESIGN, BUT WHICH ACTUALLY WORKS REALLY WELL BECAUSE OF THE REMARKABLE LEADERS THAT HEAD UP THE INSTITUTES AND WHO ARE VERY DETERMINED TO FIGURE OUT WAYS TO BE COLLABORATIVE.
I DON'T THINK WE HAVE SILOS AROUND HERE, AT LEAST NOT ANYMORE. NIH DOES RESEARCH IN LABORATORIES AND SUPPORTS THAT ACROSS THE COUNTRY, THOSE IN THE INTRAMURAL PROGRAM MAYBE HAVEN'T THOUGHT MUCH ABOUT THAT BUT THAT'S WHERE MOST OF OUR MONEY GOES AND WE DO TRAINING AND FOSTER MEDICAL INFORMATION, IT WORKS WELL. NOBEL LAUREATES, 153, COME NEXT OCTOBER I PREDICT THAT WILL GO UP. EVERY YEAR IT DOES. THE CLINICAL CENTER HERE, A REMARKABLE CENTER OF THE CLINICAL ACTIVITIES OF THE WORLD BUT CERTAINLY HERE IN THE BETHESDA CAMPUS, SORT OF A JEWEL OF OUR ENTERPRISE, INITIALLY BUILT IN 1953 WHEN IT OPENED, I REMEMBER THE FIRST TIME I CAME TO NIH, I WAS APPLYING TO MEDICAL SCHOOL, FINISHING UP MY Ph.D. AT YALE IN QUANTUM MECHANICS, AND I HAD READ SOME PAPERS, AND I THOUGHT THEY WERE PRETTY INTERESTING. I WROTE TO IRA PASTEN SAYING I'D LIKE TO DROP BY YOUR LAB, I WAS COMING TO DO AN INTERVIEW AT HOPKINS AND IT COULDN'T BE FAR AWAY.
MAYBE WE COULD TALK ABOUT MY IDEA WHICH I'M SURE WAS INCREDIBLY NAIVE. IRA WROTE BACK, SAYING WE'D LOVE TO HAVE YOU, COME ON THIS DAY AND, WELL, WE'LL CONVENE SOME OTHER PEOPLE IN THE LAB AND WE CAN TALK ABOUT YOUR IDEA WHICH I HAD SENT HIM IN A TWO-PAGE THING. AND SO I DID. HE HAD HIS GROUP OF FIVE OR SIX PEOPLE, AND TALKED ABOUT THE PROPOSAL I HAD COME UP WITH, THEORETICAL, I WAS A THEORETICAL CHEMIST. THEY GAVE ME SOME GOOD IDEAS AND WERE GENEROUS, IRA THE MOST OF ALL. AN AMAZING PERSON, AS HE STILL IS. I LEFT AND I STARTED TO WALK ACROSS THE NIH CAMPUS. I WALKED PAST THAT BUILDING, BUILDING 10. THAT'S THE BIGGEST BUILDING I'VE EVER SEEN IN MY LIFE. WHAT GOES ON THERE? THIS IS A REALLY FASCINATING PLACE! I HAVE TO LEARN MORE ABOUT THIS SOMEDAY.
I REMEMBER THAT VERY CLEARLY. WHAT WAS I? 1972. YEAH. OKAY. WELL, IT IS AN AMAZING PLACE. OF COURSE IT'S GOTTEN EVEN BIGGER AND MORE REMARKABLE WITH OUR NEW CLINICAL RESEARCH CENTER, 1500 CLINICAL STUDIES, WINNING THE LASKER BLOOMBERG PUBLIC SERVICE AWARD, BEING DEPICTED, I HOPE YOU SAW THIS, DISCOVERY'S SPECIAL CALLED FIRST IN HUMAN, THAT THREE-PART SERIES, TALKING ABOUT PATIENTS WHO COME HERE FOR CLINICAL TRIALS AND THE REMARKABLE WAY THIS INTERSECTS BETWEEN CLINICAL MEDICINE AND BASIC SCIENCE. JUST AN AMAZING PLACE. AND THE IMPACT THAT WE'VE HAD BETWEEN INTRAMURAL AND EXTRAMURAL, IN TERMS OF LIFE EXPECTANCY AND HEALTH SPAN OF ALL OF US IS TRULY AMAZING. WHEN YOU LOOK AT IT, HERE IS AN EXAMPLE OVER 35 YEARS, 45 YEARS I GUESS, BUT YOU CAN SEE CARDIOVASCULAR DEATH RATES HAVING DROPPED MORE THAN 70%, CANCER DEATH RATES NOW FALLING MORE THAN 1% PER YEAR, HIV WHICH WAS A DEATH SENTENCE NOW ASSOCIATED WITH ALMOST A NORMAL LIFE EXPECTANCY, AND I COULD GO ON.
ALL OF YOU WERE PART OF THIS, YOU SHOULD FEEL GOOD ABOUT THE WAY THIS INSTITUTION AND THE SCIENTISTS WHO WORK WITHIN IT AND SUPPORTED BY IT OUT THERE AND ALL THE OTHER CASES ACROSS THE COUNTRY AND ACROSS THE WORLD HAVE REALLY CHANGED THINGS, IN A DRAMATIC WAY IN THE LAST FEW DECADES. BUT NOW WHERE IS IT GOING? I TOOK YOUR NIELS BOHR QUOTE WITH SOME ALARM BECAUSE I'M ABOUT TO DO WHAT NIELS SAID IS HARD. I THOUGHT IT WAS YOGI BERRA, MAYBE HE STOLE IT, PREDICTION IS RISKY, ESPECIALLY ABOUT THE FUTURE. WE'RE GOING TO TRY AND TRAVEL INTO THE FUTURE, MOST OF THE PEOPLE HERE WHO ARE UNDER 35 HAVE NO IDEA WHAT THAT VEHICLE IS, BUT IT PLAYED A SIGNIFICANT ROLE IN A PARTICULAR BACK TO THE FUTURE MOVIE, THAT'S A DELOREAN. LET'S GET IN THE DELOREAN AND SEE WHERE WE THINK WE MIGHT BE ABLE TO GO. I'M GOING TO PICK SOMEWHAT ON MY OWN SORT OF PERSONAL PREFERENCES, TEN AREAS THAT I THINK IN THE NEXT TEN YEARS ARE GOING TO BE DRAMATIC IN TERMS OF THE ADVANCES THAT WILL HAPPEN.
IF I DON'T PICK THE AREA YOU'RE WORKING IN, PLEASE DON'T TAKE THAT PERSONALLY. I COULD READILY HAVE PICKED MORE THAN TEN BUT WE WOULD BE HERE MUCH TOO LONG. I'M GOING TO PICK THESE AND I THINK I CAN CONVINCE YOU THAT ALL TEN OF THOSE PRETTY EXCITING BUT NO DOUBT THERE ARE MANY OTHERS AS WELL. A CAVEAT, I DON'T WANT DO GET NASTY E-MAILS LATER ON TODAY. SO LET'S START. MAYBE WE'LL START WITH SOMETHING THAT'S A BIT MORE IN THE BASIC SCIENCE ARENA, TEN MEDICAL ADVANCES IN TEN YEARS. SINGLE CELL ANALYSIS, I GOT TO SAY YOU COULD ARGUE THAT THERE HAVE BEEN MAYBE THREE MAJOR ADVANCES IN UNDERSTANDING LIFE. ONE WOULD BE EVOLUTION. THAT NOTHING IN BIOLOGY MAKES SENSE EXCEPT IN THE LIGHT OF EVOLUTION, THAT'S BOB JANSKI'S QUOTE AND IT'S TRUE.
ANOTHER WOULD BE THE DNA TO RNA TO PROTEIN, THE INFORMATICS, THE FLOW OF INFORMATION WE UNDERSTAND IS HOW LIVING THINGS CONTROL THEIR FUNCTIONS AND PASS THEIR INFORMATION ON TO THEIR OFFSPRING. THE THIRD ONE IS BASICALLY THE FACT THAT LIVING THINGS ARE MADE OF CELLS. WE TAKE THAT FOR GRANTED BECAUSE IT'S A LOT. IT WASN'T ALWAYS KNOWN BUT THAT IS THE UNIT OF LIFE. REGARDLESS OF WHAT ORGANISM YOU'RE TALKING ABOUT, OKAY, VIRUSES ARE HERE BUT MOST OF THE TIME TALKING ABOUT CELLS. AND YET WE HAVE NOT UNTIL VERY RECENTLY HAD THE ABILITY TO LOOK AT A SINGLE CELL AND ASK WHAT'S IT DOING, AND NOW WE CAN.
AND THAT SEEMS PRETTY PROFOUND. CERTAINLY WE'VE DONE THIS BY HAVING CELLS GROWING IN THE PETRI DISH THAT ARE CLONAL, SO WHEN YOU DO AN ANALYSIS ON 10 MILLION OF THOSE CELLS, YOU KIND OF CAN INFER THAT'S WHAT A SINGLE CELL WOULD HAVE LOOKED LIKE AS WELL. BUT THERE'S A LOT OF INTERESTING QUESTIONS IN BIOLOGY THAT YOU DON'T WANT TO JUST LOOK AT CLONAL CELLS GROWING IN A LAB CULTURE. YOU WANT TO LOOK AT TISSUES IN VIVO. AS SOON AS YOU START DOING THAT, IF YOU HAVE TO GRIND UP A PIECE OF TISSUE YOU KNOW YOU'RE DILUTING OUT AND BLOWING OUT AN AWFUL LOT OF THE BIOLOGY. MY LAB WORKS ON DIABETES UP THERE ON THE FIFTH FLOOR. WE'RE REALLY INTERESTED IN PANCREATIC ISLET. WE CAN GET PANCREATIC ISLETS FROM HUMANS SENT TO US AS PART OF THE DISTRIBUTION SYSTEM, AND WE CAN MAKE RNA FROM THOSE. WE'VE DONE THAT A LOT AND DO RNA-SEQ AND SEE WHAT GENES ARE ON, BUT WE KNOW THAT WE'RE LOOKING AT A MIX OF CELL OUTPUTS FROM ALPHA CELLS AND BETA CELLS AND DELTA CELLS, AND PROBABLY A BUNCH OF OTHER THINGS THAT HAVEN'T EVEN REALLY BEEN WELL RECOGNIZED BECAUSE THEY ARE SUCH MINOR COMPONENTS.
SO WE'RE MISSING OUT ON A LOT OF THE BIOLOGY. WELL, NOT ANYMORE. WE'RE NOT DOING THAT ANYMORE. NOW WE'RE BASICALLY DISAGGREGATING THOSE ISLETS SORTING THEM INTO SINGLE CELLS AND DOING RNA-SEQ OR ATAC-SEQ IF WE'RE INTERESTED IN CHROMATIN OR DNA METHYLATION IF WE'RE INTERESTED IN EPIGENOMICS. THIS IS NOW POSSIBLE AND I SUSPECT MANY OF YOU ARE IN THIS SPACE AS WELL BECAUSE IT'S COME ALONG PRETTY QUICKLY. AMONG THE THINGS THAT ARE HAPPENING HERE, IS THE HUMAN BIOMOLECULAR ATHOS PROGRAM HUBMAP WITH THE WELLCOME TRUST AND CHAN ZUCKERBERG INSTITUTE. WE'RE GOING TO LEARN ABOUT INDIVIDUAL HUMAN CELLS JUST AS A DATABASE, ARE REFERENCE DATABASE, IN A FEW YEARS, IF YOU'RE INTERESTED IN KNOWING, WELL, WHAT'S REALLY GOING ON IN THE LIVER, WHAT'S REALLY GOING ON IN THE PANCREAS, OR IN SOME OTHER TISSUE, YOU'LL BE ABLE TO HAVE THAT AS A REFERENCE SET KNOWING WHAT CELLS ARE MAKING WHICH TRANSCRIPTS.
OF COURSE THIS ALSO PROVIDES ALL KINDS OF OPPORTUNITIES FOR MEDICAL APPLICATIONS THAT WE DIDN'T HAVE BEFORE. ONE OF THE PROJECTS THAT I SPENT A LOT OF TIME ON IS BUILDING SOMETHING CALLED ACCELERATING MEDICINES PARTNERSHIP, WHICH IS WHERE NIH IS WORKING WITH INDUSTRY TO TRY TO IDENTIFY NEW TARGETS FOR COMMON DISEASES, ONE IS ON RHEUMATOID ARTHRITIS. WE KNOW THERE'S A LOT OF THINGS HAPPENING IN THE SYNOVIUM, JOINTS BEING INVADES, YOU GET A MISH-MASH, IT'S HARD TO INTERPRET. NOW WE DON'T DO THAT ANYMORE. THIS IS SYNOVIAL BIOPSY FIRST SORTED IN CD45 POSITIVE CELLS, LEUKOCYTES AND NEGATIVE STROMAL CELLS AND RNA-SEQ, EACH DOT IS AN INDIVIDUAL CELL, TAKE THAT RNA SYNC DATA USING K MEANS CLUSTERING TURN THIS INTO A THREE DIMENSIONAL PLOT AND BEGIN TO SEE THERE'S A LOT OF STRUCTURE HERE, THERE'S A LOT OF INTERESTING FINDINGS, BOTH IN THE LEUKOCYTES AND STROMAL CELLS, SUBSETS WE DIDN'T KNOW WERE THERE, ONE SMALL EXAMPLE OF THINGS AROUND US BECAUSE WE CAN NOW LOOK AT SINGLE CELLS.
THIS IS GOING TO REALLY OPEN UP. WHATEVER YOU'RE WORKING ON, IMAGINE THAT WE HAD THE FULL CAPABILITIES OF DOING THIS FOR THOSE TISSUES, IT'S GOING TO OPEN OUR EYES. AGAIN, IT'S COMING BACK TO THE FUNDAMENTAL THING, LIFE IS MADE UP OF CELLS. WE CAN NOW LOOK AT THEM. WE DON'T HAVE TO GUESS WHAT WAS THERE. WE CAN LOOK AT THEM.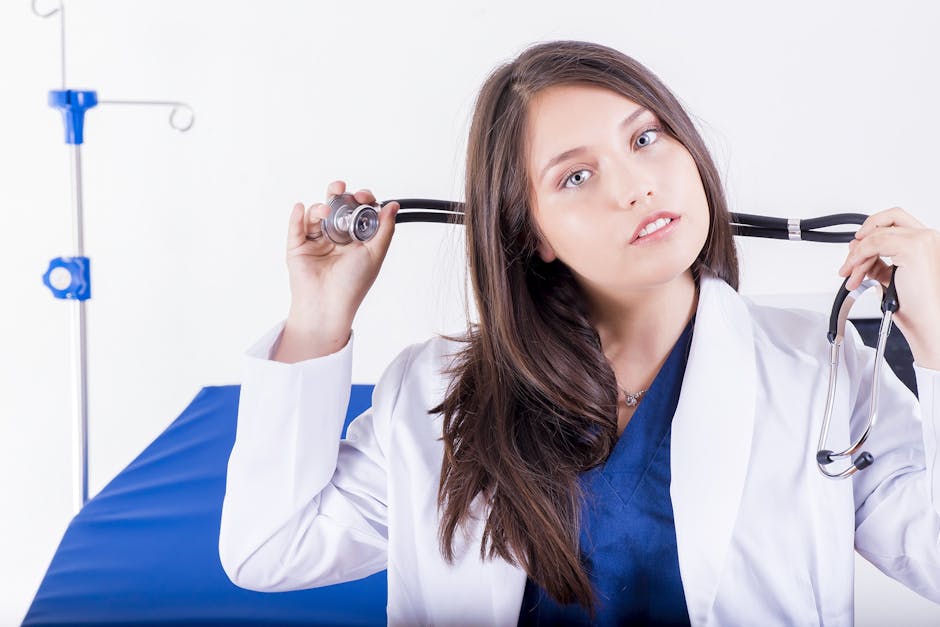 PEOPLE ARE PROPOSING PROTOCOLS TO LOOK AT RNA, CHROMATIN, METHYLATION, ALL ONE EXPERIMENT, I THINK THAT'S DOABLE, IN ONE CELL. OF COURSE, YOU WOULD ALREADY KNOW THE DNA GENOTYPE BECAUSE THAT'S GOING TO BE MORE STABLE IN A BUNCH OF CELLS. SO THIS IS MOVING US IN INTERESTING DIRECTIONS. AND IT WILL INCREASE OUR UNDERSTANDING OF LOTS OF DISORDERS INCLUDING YOU CAN SEE HERE AN X-RAY OF SOMEBODY WITH BAD RHEUMATOID ARTHRITIS WHOSE JOINTS ARE ERODED BY CELLS I SHOWED YOU THE MAP OF, NOW WE HAVE A BETTER IDEA WHO IS THERE AND WHAT ARE THEY DOING. NUMBER TWO, THE BRAIN. THIS IS A MOMENT WHERE WE'RE JUST BRAVE AND BOLD ENOUGH TO SAY WE THINK WE CAN UNDERSTAND HOW THOSE 86 BILLION NEURONS BETWEEN YOUR EARS DO WHAT THEY DO. THIS IS ARGUABLY THE MOST COMPLICATED STRUCTURE IN THE KNOWN UNIVERSE, IT'S RIGHT HERE. AND IT'S INCREDIBLY EFFICIENT IN TERMS OF IT'S POWER DEMANDS.
EACH ONE OF THOSE NEURONS HAS ABOUT A THOUSAND CONNECTIONS, SO THE COMPLEXITIES HERE ARE TRULY DAUNTING, AND YOU MIGHT WONDER WHY ARE WE SO BOLD, BECAUSE OF DEVELOPMENT OF TECHNOLOGIES THAT ALLOW US TO SEE NOT JUST THE WHOLE BRAIN OR ONE CELL BUT THE STUFF IN BETWEEN THE CIRCUITS. THIS IS A REALLY NICE MOVIE, A MOUSE BRAIN THAT'S BEEN SUBJECTED TO HIS TECHNOLOGY CALLED CLARITY, WHICH BASICALLY TAKES THE BRAIN AND PUTS IT IN APPROPRIATE BATH SO ALL THE LIPIDS ARE LEACHED OUT AND IT BECOMES OPTICALLY TRANSPARENT. AND SO NOW YOU CAN TAKE A LITTLE TOUR THROUGH IT WHICH I HOPE DOESN'T MAKE YOU NAUSEATED BECAUSE IT'S A LITTLE JARRING. OH MY, WHERE DID WE GO THERE? YOU'RE NOW LOOKING THROUGH, THIS IS DONE IN A WAY SO ONLY SOME OF THE NEURONS ARE STAINED, OTHERWISE IT WOULD BE TOO CROWDED BUT YOU CAN BEGIN TO SEE IN THREE DIMENSIONS THE KIND OF INFORMATION WE'VE NEVER REALLY HAD BEFORE.
EVEN AFTER CLARITY, THE BRAIN IS STILL TOTALLY SUSCEPTIBLE TO IMMUNOHISTOCHEMISTRY, WHATEVER CIRCUIT OR CELL TYPE YOU'RE INTERESTED IN YOU CAN STAIN FOR. AND THERE'S NO REASON YOU CAN'T APPLY THIS TO EVEN LARGER STRUCTURES LIKE THE HUMAN BRAIN. IN FACT THAT IS BEING DONE. GIVING YOU, YOU CAN SEE INDIVIDUAL CELL BODIES THERE, THE KIND OF THREE DIMENSIONAL PERSPECTIVE THAT WE REALLY LACKED BEFORE BUT NOW ARE GETTING ACCESS TO. IT IS A VERY COMPLICATED STRUCTURE, TO BE SURE. WHEN I TALKED ABOUT SINGLE CELLS, WE NEED TO BE ABLE TO LOOK AT THOSE TOO. THIS IS A TINY SEGMENT OF A MOUSE BRAIN, TO GIVE YOU A SENSE HOW COMPLICATED THIS IS, BY ELECTRON MICROSCOPY, BLOWING IT UP TO SEE VISUALLY WHAT WAS CONTAINED WITHIN THAT LITTLE CHUNK, AND IN A MINUTE THEY WILL BASICALLY THEN DEFINE WHICH KINDS OF CELLS ARE WHICH, BY THEIR PROPERTIES, AND YOU'LL BEGIN TO SEE WHAT'S THERE.
SO HERE IT'S PUT BACK TOGETHER AND NOW IT'S TAKEN APART AGAIN. AND YOU'LL SEE, OKAY, DIFFERENT CELLS, EXONS, GLIA, DENDRITES, WITH SUBSETS. ARE WE CRAZY TO THINK WE MIGHT FIGURE THAT OUT FOR THE WHOLE BRAIN? I THINK THE TECHNOLOGIES MIGHT JUST GET US THERE. MAYBE EVEN IN TEN YEARS. WE HAVE AN INITIATIVE CALLED THE BRAIN INITIATIVE, WHICH IS INTERNATIONAL BUT NIH HAS AT THE MOMENT THE LARGEST INVESTMENT IN IT. MOST HAS BEEN INVENTING NEW TECHNOLOGIES, GRANTEES HAVE BEEN ENGINEERS FIGURING OUT WAYS TO SEE WHAT'S HAPPENING IN REAL TIME, WITH CIRCUITS, INITIALLY WITH MODEL ORGANISMS, WAITING TO DO IT IN HUMANS. TEN YEARS, WATCH NEUROSCIENCE. A WILD RIDE. ONCE YOU HAVE THE FOUNDATION UNDERSTANDING NORMAL, THINK ABOUT UNDERSTANDING AUTISM OR SCHIZOPHRENIA OR PARKINSON'S WHERE YOU CAN SEE, OKAY, THAT WAS NORMAL, THIS IS WHERE THINGS ARE GONE WRONG, THAT'S WHAT WE SHOULD DO TO FIX IT.
NUMBER THREE, WE DESPERATELY NEED, I HOPE I'M RIGHT IN THE NEXT TEN YEARS WE'LL GET THEM SUCCESSFUL TARGETED THERAPIES FOR ALZHEIMER'S DISEASE. THIS IS A CONDITION THAT NOW ALREADY AFFECTS ABOUT 5 MILLION PEOPLE, THE COST OF THIS IS APPROACHING $300 BILLION A YEAR, I SAID BILLION. AND IT WILL BE A TRILLION BY 2050 IF WE DON'T PREVENT OR SLOW DOWN ONSET. ONE WAY IS INTERVENING AS EARLY AS POSSIBLE. YOU'RE LOOKING AT PET SCANS OF AMYLOID IN THE BRAINS OF INDIVIDUALS WHO ARE IN THEIR 30s. AND THESE HAPPEN TO BE FROM A FAMILY THAT HAS AN INHERITED MUTATION IN A GENE WHICH CARRIES A VERY HIGH RISK, 100% ESSENTIALLY, IF YOU HAVE THE MUTATION YOU'RE GOING TO GET ALZHEIMER'S IN YOUR LATE 40s. NONE OF THESE INDIVIDUALS HAVE SYMPTOMS YET BUT YOU CAN SEE FROM THE SCANS GENE CARRIERS THAT'S THE CASE WITH LATE ONSET ALZHEIMER'S AS WELL.
BY THE TIME SOMEBODY SHOWS COGNITIVE DECLINE THEY WILL HAVE BEEN DEPOSITING AMYLOID FOR 20 YEARS. WE CAN NOW IDENTIFY WHO THOSE PEOPLE ARE AND THEY ARE THE ONES REALLY THAT WE ARE NOW FOCUSING MOST OF OUR THERAPEUTIC INTERVENTIONS ON, IF YOU WAIT UNTIL SOMEBODY HAS COGNITIVE SYMPTOMS THEY HAVE ALREADY LOST SIGNIFICANT FRACTION OF NEURONS. IT'S VERY UNLIKELY YOU'LL BRING THOSE BACK. SO THE IDEA IS TO MOVE EARLY AS POSSIBLE TO IDENTIFY THE RISK, THEN INTERVENE. THERE ARE SOME GOOD IDEAS ABOUT HOW TO DO SO. ADMITTEDLY IT'S BEEN A PRETTY TOUGH ROAD HERE, THERE HAVE BEEN HUNDREDS OF FAILED TRIALS BUT MOST OF THEM HAVE BEEN TRIED ON PATIENTS FOR WHICH IT'S PROBABLY TOO LATE.
IMAGINE IF YOU WERE TRYING TO TEST WERE STATINS WORKED BY GIVING THEM TO PEOPLE WITH CONGESTIVE HEART FAILURE. AMYLOID IS NOT THE WHOLE STORY. HOW IS NOT THE WHOLE STORY. THERE'S OTHER THINGS GOING ON IN THE BRAIN. SO THESE IDEAS THEN OF TAKING A úWHAT'S HAPPENING IN THE TO ALZHEIMER'S BRAIN IS ALSO BEGINNING TO YIELD FRUIT AND WE HAVE OUT OF THAT A NUMBER OF NEW IDEAS ABOUT DRUG TARGETS THAT INDUSTRY IS VERY INTERESTED IN INVESTING IN. OKAY. NUMBER FOUR, GENE THERAPY. RARE DISEASES CAUSED BY SINGLE GENE MUTATIONS ARE ONE OF THE AREAS WE DESPERATELY NEED MORE ANSWERS, AND MORE SUCCESSFUL INTERVENTIONS.
AND YET GENE THERAPY HAS GONE THROUGH A PRETTY DIFFICULT PERIOD SINCE THE EARLY PERIOD IN 1984, SO WHEN WE WERE STARTING TO TRY THIS, THERE WAS ALWAYS THIS PROMISE, OH, IT'S GOING TO WORK AND THEN IT DIDN'T. OR IN THE WORST CASE IT ACTUALLY DID HARM AS IN THE CASE OF JESSE GELSINGER AT THE TURN OF THE CENTURY. BUT THE TIME HAS NOW STARTED TO ARRIVE WHERE GENE THERAPY PARTICULARLY USING VECTOR LIKES AAV IS TURNING OUT TO BE SUCCESSFUL IN SOME SPECIFIC APPLICATIONS, I WANT TO SHOW ONE EXAMPLE, SPINAL MUSCULAR ATROPHY. THIS IS A HEARTBREAKING DISEASE. RELATIVELY COMMON, AUTOSOME RECESSIVE, MUSCLE TONE IS POOR AND IT GETS WORSE, FLOPPY BABY SYNDROME. PROBLEM IN ANTERIOR HORN CELLS OF THE SPINAL CORD LIKELY BEHRING'S DISEASE IN AN INFANTILE GENETIC VERSION. THESE BABIES NEVER LEARN TO SIT ON THEIR OWN AND INVARIABLY DIE BY AGE 15 MONTHS, BASICALLY SUFFOCATION.
ONE OF THE MORE HEARTBREAKING CONDITIONS. MOLECULAR DEFECT IN THE GENE SMM 1, SEEMS FEASIBLE YOU MIGHT BE ABLE TO TREAT IF YOU HAD AN EFFICIENT WAY OF DELIVERING NORMAL COPY OF THE GENE TO THE ANTERIOR HORN CELLS OF THE SPINAL CORD. OH BOY, THAT SOUNDS HARD BUT WORKING WITH DIFFERENT VERSIONS OF AAV JIM WILSON CAME UP WITH AAV 9 WHICH SEEMS TO GET ACROSS THE BLOOD-BRAIN BARRIER AND AT THE CHILDREN'S HOSPITAL IN COLUMBUS, A WONDERFUL FACILITY FOR MAKING LARGE TITERS OF AAV DECIDED TO GIVE THIS A TRY. THIS IS INFUSED INTRAVENOUSLY, AND YOU'RE COUNTING ON A VERY LARGE GOES TO GET THROUGH THE BLOODSTREAM ACROSS THE BLOOD-BRAIN BARRIER TO ANTERIOR HORN CELLS IN THE BABIES AND ACTUALLY EFFECTIVELY TAKE THE PLACE OF THAT MISSING GENE. AND GUESS WHAT. IT WORKS! HAVE A LOOK AT MATEO. HE'S 2 1/2 NOW. HE WAS BORN WITH SPINAL MUSCULAR ATROPHY. LOOK AT HIM UP ON HIS TIPTOES. PUSHING THAT ELEVATOR BUTTON, AND NOW HE'S GONE OFF TO WORK.
HERE HE IS WITH HIS DAD, HANGING ON THE MONKEY BARS. IF THAT DOESN'T INSPIRE YOU, I DON'T KNOW WHAT WOULD. THAT'S UNBELIEVABLE PROGRESS AND A PREVIOUSLY UNIFORMLY FATAL DISEASE, AND THEY HAVE NOW TREATED A DOZEN KIDS WITH THIS, AND EVERY ONE OF THEM HAS HAD BENEFIT. THE ONES THAT HAD THE GREATEST BENEFIT ARE THE ONES WHERE TREATMENT WAS DONE AT EARLIEST POINT. MATEO TREATED AT 8 WEEKS, HAD A PREVIOUS SIBLING WITH SMA WHO DIED AND THEY KNEW BY TESTING HE WAS AFFECTED AND GOT HIM INTO THE PROTOCOL. AND NOW HAVING SEEN THIS, WE NEED TO START TESTING ALL NEWBORNS FOR SMA BECAUSE WE'VE GOT A PROMISING TREATMENT. THAT MAKES YOU FEEL LIKE SOMETHING'S HAPPENING HERE, AND IT'S NOT JUST IN THIS ONE CONDITION I'M TELLING YOU ABOUT.
IT'S HAPPENING IN A VARIETY OF OTHER PLACES. HEMOPHILIA ESPECIALLY B WE'RE SEEING WHAT LOOKS LIKE REMARKABLE ADVANCES. IT'S BEEN HARD FOUGHT. WE'RE GOING TO SEE MORE OF THAT IN THE TEX TEN YEARS. YOU GET THE FEELING AFTER A LOT OF STRUGGLE WE'RE ON AN UPWARD CURVE. AND THEN THERE'S CRISPR/CAS, WHERE NOT JUST BY INSERTING A VIRAL VECTOR THAT'S CARRYING THE MISSING GENE, YOU CAN ACTUALLY GO AND FIX THE THING THAT IS MISSPELLED, USING THE GENE EDITING TOOL CALLED CRISPR/CAS, AND I'M GOING TO BE BUZZING OFF TO PREDICT IT WON'T TAKE TEN YEARS TO CURE SICKLE CELL DISEASE, I THINK WE'LL DO THAT IN THE NEXT FIVE YEARS. JUST IN A MEETING WHERE THE CEOs OF BIOTECH COMPANIES DOING GENE EDITING, THAT'S CRISPR THERAPEUTICS AND A FEW OTHERS, WERE ALL THERE. AT LEAST TWO OF THEM ARE NOW PLANNING TO START A CLINICAL TRIAL THIS YEAR.
THE IDEA IS THIS IS A DISEASE OF THE BLOOD SYSTEM. TAKE BONE MARROW OF AN INDIVIDUAL WITH THE DISEASE, SORT FOR STEM CELLS, APPLY CRISPR/CAS TO FIX THE SICKLE MUTATION OR SOMEWHAT EASIER TO TURN ON FETAL HEMOGLOBIN PRODUCTION, SOMETHING WHICH HEARKENS BACK TO WHAT I DID AS A POSTDOC, AND THEN YOU EXPAND THOSE STEM CELLS, YOU NEED TO DO SOMETHING TO MAKE SPACE, LIMITED ABLATION, THAT'S THE RISKY PART, INFUSE BACK CELLS THAT HAVE BEEN FIXED. I CAN'T SEE WHY THAT WON'T WORK. IT MIGHT WORK RIGHT HERE WITH JOHN TISDALE AND THE GROUP THAT HAS BEEN DOING BONE MARROW TRANSPLANTS FOR SICKLE CELL EXPERIENCED IN KNOWING JUST WHAT IT TAKES TO TRY TO MANAGE THIS KIND OF INTERVENTION WITH PATIENTS WHO HAVE HAD A LOT OF ORGAN DAMAGE AS A RESULT OF THE DISEASE. BUT IF YOU COULD DO IT FOR SICKLE CELL DISEASE, SURE WOULDN'T WANT TO STOP THERE. ONE OF THE THINGS WHICH I THINK IS GOING TO BE REALLY INTERESTING IS COULD WE FIGURE OUT HOW TO DELIVER THE GENE EDITING APPARATUS OF Cas9 OR SOMETHING LIKE Cas9 WITH A GUIDE RNA THAT TELLS IT WHERE TO GO AND MAKE THAT CHANGE, AND DO THAT IN VIVO.
BECAUSE A LOT OF GENETIC DISEASES YOU'D WANT TO TREAT, YOU CAN'T TAKE THE TISSUE OUT AND TREAT IT AND PUT IT BACK. BECAUSE A LOT OF THEM AFFECT THE BRAIN, FOR INSTANCE. SO WE'VE JUST FUNDED THROUGH THE COMMON FUND $190 MILLION PROGRAM TO ENCOURAGE PEOPLE TO COME UP WITH CREATIVE WAYS TO DO THAT DELIVERY OF THE GENE EDITING SYSTEM IN VIVO TO AN APPROPRIATE TISSUE TO SEE WHETHER WE COULD START TO REALLY SCALE THIS APPROACH TO THOSE THOUSANDS OF DISEASES THAT ARE STILL WAITING FOR ANSWERS. AND I THINK THAT COULD WORK. YOU'RE WONDERING WHY I HAVEN'T TALK ABOUT THE STEM CELL REVOLUTION, ANOTHER REMARKABLE ADVANCE THAT WE'RE JUST BEGINNING TO APPRECIATE WHERE IT CAN TAKE US. IT'S ONLY TEN YEARS SINCE THAT PAPER IN "CELL" THAT GAVE ME CRIMINALS — CHILLS, HOW MANY PEOPLE READ A PAPER THAT GAVE YOU CHILLS? THIS ONE DID, HE FIGURED OUT IF YOU ADD THE FOUR GENES TO A SKIN CELL, YOU CAN ENCOURAGE IT TO GO BACK IN TIME AND BECOME PLURIPOTENT, WORK WE CALL AN iPS CELL, IF YOU DEVELOP A COCKTAIL OF GROWTH FACTORS CAN TURN THAT INTO ALMOST ANYTHING.
AGAIN MY LAB UPSTAIRS USING THIS TO TRY TO UNDERSTAND DIABETES, WE HAVE iPS CELLS GENERATED FROM 50 PATIENTS, WHO HAVE EITHER DIABETES OR NORMAL CONTROLS, AND WE CAN NOW DIFFERENTIATE THOSE INTO BETA CELLS, AND THESE ARE PATIENTS WHOSE PHENOTYPES WE KNOW EXTREMELY WELL BECAUSE WE'VE STUDIED THEM FOR 20 YEARS BUT NOW WE HAVE A CELLULAR PHENOTYPE TO PUT TAKE WHAT WE KNOW ABOUT IN VIVO FINDINGS, THAT OPENS UP ALL KINDS OF POSSIBILITIES. THAT'S THE RESEARCH SIDE.
THERE ARE OTHER THINGS WE CAN DO. NATIONAL CENTER FOR ADVANCING TRANSLATIONAL SCIENCES HAS BEEN LEADING AN EFFORT TO BASICALLY CREATE BIOCHIPS THAT HAVE ON THEM ORGANOIDS MADE FROM CELLS THAT STARTED OUT AS iPS CELLS AND GOT DIFFERENTIAL RATED, HEART, BONE, LIVER, KIDNEY, PUTTING THEM ON A CHIP SOUNDING LIKE HUMAN SYSTEM, YOU CAN DO IT FROM ANYBODY. WOULD YOU LIKE TO HAVE YOU ON A CHIP? THIS IS POSSIBLE TO IMAGINE. AND THIS IS A GREAT WAY TO TEST FOR DRUG TOXICITY, IT'S A GREAT WAY TO TEST FOR EFFICACY OF A NEW THERAPEUTIC, IF YOU LOAD THE CHIPS UP WITH THE RIGHT KIND OF CELLS. BUT ULTIMATELY IT'S ALSO A STEP TOWARDS FIGURING OUT HOW WE MIGHT MAKE IT POSSIBLE FOR EVERYBODY TO BE THEIR OWN ORGAN DONOR IF YOU NEED THAT. IF YOU NEED A NEW HEART, NEW KIDNEY, MAKE YOUR OWN. THERE'S NO REASON I CAN SEE WHY WITH A COMBINATION OF USING iPS CELL APPROACH, APPROPRIATE KIND OF ENGINEERING OF TISSUES INVOLVING SCAFFOLD, PROBABLY 3D PRINTING OF TISSUE WHICH WE'RE LEARNING HOW TO DO AT NCATS AND OTHER PLACES, THAT WOULD NOT HAPPEN IN THE NEXT TEN YEARS, AWESOME GIVEN SHORTAGE NOW OF ORGANS FOR PEOPLE WHO NEED THEM.
MAYBE WE COULD DO SOMETHING ABOUT THAT THAT WOULD BE PRETTY PROFOUND. THAT WAS NUMBER SIX. YES, YOU WANT ON BIOCHIP? NUMBER SEVEN, LET'S FIGURE OUT THE GREATEST THREAT TO CURRENT SOCIETY ACROSS THE WORLD IN TERMS OF SURVIVAL. IT IS PROBABLY NOT BIOTERRORISM CAUSED BY HUMAN. IT'S BIOTERRORISM CAUSED BY NATURE, PROBABLY THE NEXT INFLUENZA PANDEMIC. THIS IS THE ANNIVERSARY WHEN 15 MILLION PEOPLE DIED FROM THE INFLUENZA PANDEMIC THAT SWEPT THE WORLD. WE'RE NOT OUT OF THE WOODS FROM THAT HAPPENING AGAIN. AS YOU KNOW, OUR CURRENT APPROACH TO INFLUENZA REQUIRES GUESSING EACH YEAR WHAT STRAIN IS GOING TO BE PREVALENT AND THEN BUILDING A VACCINE AGAINST THAT AND CROSSING YOUR FINGERS AND HOPING IT WORKS.
IF A PANDEMIC STRAIN CAME OUT OF ASIA OR SOMEWHERE ELSE, THAT PARTICULAR FLU VACCINE THAT WE PREPARED FOR THIS YEAR WOULD PROBABLY BE OF NO USE, IT TAKES WAY TO LONG TO DEVELOP A NEW VACCINE FOR UNANTICIPATED PANDEMIC. COULD WE DO BETTER? WHY IS IT SO HARD? WE'VE BEEN USING EGGS FOR A LONG TIME. WELL, MAYBE THERE'S A WAY AROUND THIS. SO THAT'S THE COAT OF THE INFLUENZA VIRUS, THAT'S THE HEMO GLUTEN PROTEIN, THE MAJOR ANTIGEN. YOUR IMMUNE SYSTEMS LOOKS AT WHAT'S CLOSEST, THE HEAD OF THAT HEMAGGLUTININ, THERE'S A STEM UNDER THERE. IF YOU LOOK AT MULTIPLE INFLUENZA STRAINS, OVER MANY, MANY DECADES, WHAT YOU SEE IS THAT THE HEAD SHOWN IN RED HAS ALL KINDS OF VARIATIONS THAT HAPPEN YEAR AFTER YEAR. NOTHING ABOUT THE HEAD STAYS VERY MUCH THE SAME. BUT THE STEM KIND OF HAS TO STAY CONSTANT, OTHERWISE THE WHOLE THING FALLS APART. SO, IF YOU COULD CONVINCE TO IGNORE THE HEAD AND MAKE ANTIBODIES TO THE STEM, PARTICULARLY THE YELLOW AREA THE SAME FOR ALL FLU VIRUSES THEN YOU HAVE SOMETHING USEFUL, THAT WOULD GIVE YOU PROTECTION NOT AGAINST THIS OR NEXT YEAR'S FLU BUT ALL OF THOSE INCLUDING THE NEXT PANDEMIC THAT WE DON'T EVEN KNOW ABOUT YET BECAUSE IT WILL PROBABLY HAVE THE SAME STEM.
THAT'S WHAT TONY FAUCI AND HIS TEAM ARE NOW RATCHETING UP IN TERMS OF AN INTENSE FOCUS ON GETTING THERE. IT'S NOT TRIVIAL TO CONVINCE YOUR IMMUNE SYSTEM TO LOOK AT THE RIGHT THING BUT WE'RE ALREADY IN A PHASE 2 TRIAL JUST STARTED LAST WEEK OF ONE OF THE APPROACHES TO THAT WHERE YOU HAVE TO GENERATE JUST THE RIGHT STRUCTURE FOR THE IMMUNE SYSTEM TO LOOK AT. IN TEN YEARS I HOPE WE HAVE ENOUGH TIME TO GET AHEAD OF WHATEVER THAT NEXT REALLY BIG PANDEMIC IS GOING TO LOOK LIKE. AND SO, YES, MAYBE WE'LL HAVE THIS VACCINE. PARTICULARLY AGAINST ALL STRAINS. I'M GETTING CLOSE TO THE END. BUT 8, I HAVE TO REFLECT ON OUR CURRENT NATIONAL CRISIS. AND THAT IS THE OPIOID CRISIS WHICH IS ALL AROUND US.
I SUSPECT YOU'VE ALL BEEN READING ABOUT IT AND HEARING ABOUT IT AND MAYBE EVEN HAVE FAMILY OR FRIENDS WHO ARE ENGAGED IN TRAGIC WAYS WHICH THE WAY THE OVERPRE-DISCREPANCIES OF OPIOIDS WHICH BEGAN IN EARNEST IN THE LATE 1990s IN THE MISUNDERSTANDING THAT SOMEHOW THAT WOULD NOT LEAD TO ADDICTION FOR PEOPLE WHO HAD PAIN AND WAS DEAD WRONG RESULTED IN 2 MILLION PEOPLE CURRENTLY ADDICTED. 80% OF THEM STARTING WITH PRESCRIPTIONS AND THEN AS NEEDS GREW GREATER AND AS THE BRAINS WHICH GET REWIRED BY THIS EXPERIENCE BECOME UTTERLY INSATIABLE TO THE POINT WILL POWER IS INSUFFICIENT TO GIVE ANYBODY PROTECTION AGAINST THE CRAVING THAT IS GOING TO DRIVE YOUR LIFE AND DRIVE YOU TO MAKE DANGEROUS DECISIONS MOST OF THOSE PEOPLE ULTIMATELY END UP SEEKING OUT HEROIN.
AND HEROIN NOW CAN ALL TOO OFTEN LACED WITH FENTANYL, 100 TIMES MORE POTENTS, IF THERE'S TOO MUCH IN THE PACKET WILL KILL YOU, LAST YEAR KILLED 42,000 PEOPLE, THIS YEAR PROBABLY HIGHER THAN THAT. SO IN A DESPERATELY DIFFICULT SITUATION. IT'S NOT SUFFICIENT TO SAY WE'VE GOT TO FIGURE OUT HOW TO STOP THE OPIOIDS. WE ALSO HAVE 25 MILLION PEOPLE WHO HAVE SIGNIFICANT DAILY PAIN FOR WHOM OPIOIDS HAVE BEEN THEIR ONLY OPTION, ALTHOUGH A TERRIBLE OPTION, AND WE NEED TO SPEED UP THE PROCES OF FINDING OTHER ALTERNATIVES AND THAT IS ALSO SOMETHING BIOMEDICAL RESEARCH CAN DO, THERE'S A LOT OF REALLY INTERESTING NEUROSCIENCE IN THIS SPACE OVER THERE ON THE RIGHT OF YOUR PICTURE IS ACTUALLY THE STRUCTURE OF A MU OPIOID RECEPTOR THAT IT BINDS TO. AN INTERESTING POTENTIAL PATHWAY, THIS BRINGS US BACK TO GENETICS, THERE ARE PEOPLE RARELY WHO ARE BORN WITH COMPLETE CONGENITAL INSENSITIVITY TO PAIN. THEY CAN NOT FEEL PAIN. YOU MIGHT THINK THAT'S A BLESSING BUT IT'S A CURSE BECAUSE THEY DON'T KNOW WHEN THEY ARE INJURED AND OFTEN END UP GETTING DRAWN INTO CIRCUMSTANCES WHERE THEY DO TERRIBLE THINGS TO THEIR BODIES LIKE PUTTING A KNIFE THROUGH THEIR FOREARM TO SHOW PEOPLE HOW INCREDIBLY COURAGEOUS THEY ARE, THEY END UP IN SIDE SHOWS AND DIE AN EARLY DEATH.
THIS SODIUM CHANNEL NAV 1.7, IF YOU COULD MAKE AN ANTAGONIST TO NAV 1.7, SOMEBOY COULD TAKE TEMPORARILY, THAT WOULD BE A VERY POWERFUL ANALGESIC BUT NO WAY INTERACTS WITH THE OPIOID SYSTEM SO IT SHOULD NOT BE ADDICTIVE. SO A LOT OF WORK IN THE BASIC SCIENCE NOW MOVING INTO APPLICATIONS THROUGH A FEW COMPANIES TO GET THAT TO HAPPEN. EVEN WE MIGHT BE ABLE TO BRING THE IMMUNE SYSTEM TO BEAR. THIS SURPRISES PEOPLE. YOU'RE GOING TO MAKE A VACCINE FOR OPIOIDS? WHY NOT? IF YOU COULD, OKAY, THOSE ARE OPIOIDS. THERE'S THE BRAIN. IF YOU COULD KEEP THE OPIOIDS FROM GETTING INTO THE BRAIN, WHICH THEY DO, ALL TOO READILY BECAUSE THEY CROSS THE BLOOD-BRAIN BARRIER, THEN YOU COULD PROTECT SOMEBODY FROM ADDICTION BECAUSE IT WOULD DO THEM NO BENEFIT TO ACTUALLY GO OUT AND FIND AN OPIOID AND THIS IS CRITICAL FOR PEOPLE WHO ARE TRYING TO STAY CLEAN AND AVOID A RELAPSE AND RELAPSE RATES ARE VERY HIGH.
LET'S MAKE AN ANTIBODY THAT DETECTS HEROIN OR FENTANYL AND GET BOUND AND CAN'T CROSS THE BLOOD-BRAIN BARRIER, YOU MUTATE OR ABOLISH THE EFFECT. WE'RE ACTIVELY WORKING ON THAT. BETWEEN NIDA AND NIAID, IT IS CERTAINLY A HIGH RISK APPROACH MIGHT TURN OUT TO BE USEFUL. SOME OF THESE ANTIBODIES HAVE HALF LIVES OF SIX MONTHS, YOU COULD DO THIS IN ON A PREVENTIVE WAY. WE NEED THOSE STRATEGIES. BUT WE NEED NOT TO ABANDON THE PEOPLE WHO HAVE PAIN SO WE HAVE TO PUSH ON THAT AS WELL. THEN CANCER, CANCER IS IN SUCH AN AMAZING PLACE RIGHT NOW. PARTICULARLY THE ADVANCES THAT ARE JUST BURSTING FORWARD IN THE LAST FEW YEARS IN IMMUNOTHERAPY. SOME PEOPLE THINK THAT CAME OUT OF NOWHERE. LET ME TELL YOU, IT CAME OUT OF THE CLINICAL CENTER OVER THERE, PARTICULARLY STEVE ROSENBERG, WHO HAS BEEN WORKING ON CANCER IMMUNOTHERAPY FOR DECADES. AND HAVING FAILURE AFTER FAILURE AFTER FAILURE, STEVE WOULD TELL YOU, 65 PATIENTS WHERE NOTHING WORKED, THE 66th ONE THERE WAS A RESPONSE INITIALLY WORKING WITH MELANOMA, NOW EXTENDING THAT.
NOW WITH THE REALIZATION THAT CANCERS DO HAVE THE ABILITY SOMEHOW TO SHUT DOWN THE IMMUNE SYSTEM'S RECOGNITION OF THOSE CANCER CELLS AND YOU CAN WAKE THE IMMUNE SYSTEM UP AGAIN WITH CHECKPOINT INHIBITORS OR WITH CAR T-CELLS AS IN THIS DIAGRAM WHERE YOU BASICALLY EDUCATE THOSE IMMUNE CELLS TO KNOW WHAT TO GO AFTER. TAKING THEM TO SCHOOL. TELL THEM WHAT THEY HAVE BEEN MISSING AND PAY ATTENTION TO. THE RESULTS OF THIS NOTHING SHORT OF DRAMATIC.
I WAS HAPPY TO SHOW THIS PICTURE, EMILY WHITE HEAD, THE FIRST PATIENT TREATED WITH CAR T-CELLS AT THE UNIVERSITY OF PENNSYLVANIA BY CARL JUNE. WE SHE HAD A.L.L. AND RELAPSED, IN DESPERATELY SICK SHAPE AND TREATED BY CARL JUNE WITH CAR T-CELLS, THAT PICTURE OF HER IS I THINK FROM A COUPLE MONTHS AGO. SHE'S NOW FIVE YEARS OUT. SHE DIDN'T JUST HAVE A RESPONSE, SHE'S CURED. I'M WILLING TO SAY CURED WITH FIVE YEARS OF NO EVIDENCE OF DISEASE. IN TEN YEARS WE'LL SEE A LOT OF ADVANCES HERE. THE BIG CHALLENGE, ONE EVERYBODY IS WORKING HARD AT, HOW DO WE GET THIS TO WORK FOR SOLID TUMORS. SO FAR, THE PANCREATIC CANCER, PROSTATE CANCER, BREAST CANCER, GLIOBLASTOMA IN THE BRAIN, WE HAVEN'T HAD NEARLY THE KIND OF SUCCESS THAT YOU WOULD HOPE FOR.
BUT YET THOSE TUMORS ALSO ARE MAKING ABNORMAL PROTEIN ANTIGENS THAT SHOULD BE RECOGNIZABLE BY THE IMMUNE SYSTEM, SO WHAT ARE WE MISSING, HOW DO WE TAKE THIS TO THE NEXT LEVEL? WE'VE TAKEN THE IMMUNE SYSTEM TO HIGH SCHOOL, MAYBE WE COULD TAKE IT TO GRADUATE SCHOOL AND RECOGNIZE THOSE. I PUT UP ONE PAPER FROM STEVE ROSENBERG FROM 2014, A WORK WITH GALLBLADDER CANCER, ABLE TO GET THIS TO WORK, INCREDIBLY CHALLENGING BY SORTING OUT THESE SPECIFIC CD4 POSITIVE T CELLS, ONE IN A MAL, EXPANDING BY KNOWING EXACTLY WHAT WAS GOING ON IN HER CANCER IN TERMS OF WHAT ANTIGENS WERE THERE AND FINDING THIS RARE CELL THAT SHOULD BE ABLE TO RESPOND. THAT DOESN'T SCALE VERY WELL BUT IT'S A PROOF OF PRINCIPLE. AND I THINK ONE OF THE THINGS WE'RE TRYING TO DO WITH THIS NEW COLLABORATIVE EFFORT CALLED PACT, PARTNERSHIP FOR ACCELERATING CANCER THERAPIES, WHICH JUST GOT STARTED A FEW MONTHS AGO, NIH WORKING WITH 12 BIOPHARMACEUTICAL COMPANIES TO IDENTIFY WHY DOES IMMUNOTHERAPY WORK WHEN IT WORKS AND WHY DOES IT NOT WORK WHEN IT DOESN'T WORK WE UNDERSTOOD THAT.
WE NEED BIOMARKERS TO DO THAT. THEN WE COULD MAKE SOME REAL PROGRESS. THAT'S GOING TO BE BIG. NUMBER 10, I HAVE TO FINISH MY ROLLCALL TELLING YOU ABOUT A PROJECT JUST LAUNCHED TWO DAYS AGO. THIS IS A PRECISION MEDICINE PROJECT CALLED "ALL OF US." THIS AIMS TO TRY TO PROVIDE A PLATFORM FOR UNDERSTANDING NOT JUST HOW TO TREAT PEOPLE WHO ARE SICK BUT HOW TO KEEP PEOPLE HEALTHY BY INITIATING A COHORT STUDY, THE LARGEST EVER UNDERTAKEN IN THIS COUNTRY OF ONE MILLION PEOPLE, INVITING THEM TO TAKE PART IN A STUDY WHERE THEY WILL AS PARTNERS HELP DESIGN THE STUDY, MAKE THE ELECTRONIC HEALTH RECORDS AVAILABLE, HAVE THEIR BLOOD DRAWN AND SUBJECTED TO COMPLETE GENOME SEQUENCING, FILL OUT A LOT OF QUESTIONNAIRES ABOUT HEALTH BEHAVIORS, LIFESTYLE, DIET, WALK AROUND WITH WEARABLE SENSORS THAT KEEP TRACK OF WHAT'S HAPPENING TO THEM, AND REPORT REGULARLY BACK ON THEIR MEDICAL EXPERIENCES. AND A VERY DIVERSE POPULATION, THIS IS GOING TO BE AT LEAST 50% TRADITIONALLY UNDERREPRESENTED GROUPS, AFRICAN-AMERICANS, LATINOS, NATIVE AMERICANS.
WE'RE TAKING ADVANTAGE OF INCREASED INTEREST IN PATIENT PARTNERSHIPS, PEOPLE WANT TO BE INVOLVED IN THIS, IF THEY ARE REALLY BEING TAKEN AS PARTNERS AND NOT SUBJECTS, AND THEY WANT THEIR DATA BACK. WE'RE GOING TO GIVE IT BACK TO THEM. WE HAVE ELECTRONIC HEALTH RECORDS, YEAH, THEY ARE CLUNKY BUT YOU CAN USE THEM FOR RESEARCH. WE HAVE TECHNOLOGIES, PARTICULARLY WEARABLE SENSORS, AND THE OMICS PART OF THIS IS GETTING FASTER, BETTER AND CHEAPER. OF COURSE, THIS IS A HUGE DATA SCIENCE CHALLENGE, BUT ONE WE THINK WE'RE UP TO. SO, THIS PROGRAM, WHICH AGAIN WE'VE BEEN BETA TESTING FOR THE LAST YEAR, AND EVEN THE BETA TEST ENROLLED 42,000 PEOPLE WHICH MAKES IT ONE OF THE BIGGEST STUDIES THAT NIH HAS EVER DONE, THAT WAS THE PILOT.
THE REAL LAUNCH WAS ON SUNDAY. ACROSS THE NATION, WITH VARIOUS OF US SCATTERED AROUND AMONGST DIFFERENT PARTS OF THE COUNTRY, INTERACTING WITH COMMUNITIES ABOUT THIS. AND WE WANT YOU TO JOIN THIS TOO. YOU CAN. BECAUSE THIS IS OPEN TO EVERYBODY. I WAS ON SUNDAY A BAPTIST CHURCH IN NEW YORK CITY, A REMARKABLE LANDMARK WITH DARA RICHARDSON, WHO YOU SEE ON THE LEFT, THE CHIEF ENGAGEMENT OFFICER FOR "ALL OF US," AND ERIC DISHMAN ON THE RIGHT IN DETROIT.
WE LINKED BY A REALTIME SATELLITE LINK, DOING THIS AS A SIMULCAST, FROM NOT JUST THOSE TWO PLACES BUT FIVE OTHERS, THERE WERE SEVEN PLACES AROUND THE COUNTRY ALL JOINED TOGETHER IN REAL TIME TO TRY TO START THIS ENTERPRISE AND GET THE BUZZ GOING. I THINK IT SUCCEEDED. WE'VE BEEN OVERWHELMED BY PEOPLE COMING FORWARD IN THE LAST TWO DAYS WANTING TO KNOW MORE INFORMATION COMING ONTO THE INTERNET SITE. YOU MIGHT HAVE SEEN OR MIGHT NOT HAVE YESTERDAY IN USA TODAY THIS EDITORIAL BY MYSELF AND SECRETARY AZAR ENCOURAGING PEOPLE TO SIGN UP AND BE PART OF THIS NATIONAL ADVENTURE.
AND, YEAH, ALL YOU GOT TO DO IS GO TO JOINALLOFUS.ORG THE OWN TO ANYBODY OVER 18. WE'RE NOT DOING KIDS YET BUT WILL NEXT YEAR. WE'RE PARTICULARLY INTERESTED IN DIVERSITY. YOU GO THROUGH A NUMBER OF EDUCATIONAL PARTS, IF YOU'RE INTERESTED THERE'S A CONSENT FORM, EVERYBODY INVOLVED WILL BE ASKED TO CONSENT, YOU'RE JOINING ON NOT JUST A ONE-SHOT DEAL BUT THIS IS A LONGITUDINAL STUDY FOR TEN YEARS OR LONGER, WE WILL BE BACK IN TOUCH WITH YOU REGULARLY AND WE ARE GOING TO GIVE YOU INFORMATION ABOUT YOURSELF AS WE LEARN IT. AND WE'RE ALSO GOING TO ASK YOU OCCASIONALLY IF YOU'RE INTERESTED IN TAKING PART IN SOME FOLLOW-UP STUDY THAT MIGHT NOT BE DONE ON ALL MILLION PEOPLE BUT MIGHT BE APPROPRIATE FOR YOU TO CONSIDER BECAUSE THIS IS GOING TO BE A PLATFORM FOR CLINICAL RESEARCH OF ALL KINDS.
SO THIS IS A GAME CHANGER. AND ONE THAT I THINK WE'RE ALL PRETTY EXCITED ABOUT. SO THAT'S MY NUMBER TEN. YEAH, THAT'S ME GETTING MY BLOOD DRAWN, I SIGNED UP. AND HAD MY INTAKE DONE AT HARLEM HOSPITAL SUNDAY MORNING. AND, YES, I AGREED TO ALL OF THAT. I CONSENTED. I GAVE THEM ACCESS TO MY ELECTRONIC HEALTH RECORD, WHICH IS CRUMMY BECAUSE I DON'T HAVE A PARTICULARLY GOOD SYSTEM FOR MY CURRENT DOC, BUT HOPEFULLY SOME USEFUL THINGS WILL COME OUT OF THIS. IT DIDN'T SEEM RIGHT TO TALK TO THESE PEOPLE WHAT A GREAT IDEA THIS WAS IF I HADN'T ALREADY DECIDED TO BECOME PART. I'M HONORED TO DO SO. THAT'S WHERE WE ARE. I STARTED OUT TALKING ABOUT THE NATIONAL INSTITUTES OF HOPE, JUST TO FINISH THAT THOUGHT HOPE IS A WORD PEOPLE THREE THROW AROUND A LOT. I HOPE TOMORROW IT WON'T RAIN. FOR WHAT WE DO, AT NIH, HOPE HAS TO BE ATTACHED TO MORE THAN JUST A NICE IDEA.
IT'S GOT TO BE ATTACHED TO ACTION. THAT'S WHY I LIKE THIS QUOTE. HOPE IN EVERY SPHERE OF LIFE IS A PRIVILEGE THAT ATTACHES TO ACTION. NO ACTION, NO HOPE. WELL, THAT'S WHY WE'RE THE NATIONAL INSTITUTES OF HOPE, ALL ABOUT ACTION, TAKING THIS AMAZING SCIENTIFIC REVOLUTION AND BRINGING IT FORWARD FROM BASIC TO TRANSLATIONAL TO CLINICAL AND ULTIMATELY TO ANSWER NEEDS OF THOSE PEOPLE WHOSE HOPE RESTS IN WHAT WE MIGHT BRING TO THEM. THE NEXT TEN YEARS WILL BE UNPRECEDENTED, I THINK, IN TERMS OF THE WAYS WE'RE ABLE TO ANSWER THOSE HOPES BUT SHOULD NOT TAKE LIGHTLY HOW CHALLENGING THIS WILL BE AND HOW MUCH WORK WE HAVE TO DO, WHICH IS TO SAY, FINAL COMMENT, THE MOST CRITICAL RESOURCE WE HAVE FOR SUCCESS GOING FORWARD IS NOT ALWAYS FANCY INSTRUMENTS THAT I MIGHT HAVE TALKED ABOUT. IT'S NOT THE FANCY BUILDINGS THAT SOME UNIVERSITIES OCCUPY OR THAT WE OCCUPY HERE. IT'S THE PEOPLE.
IT'S YOU GUYS. IT'S ALL OF YOU WHO ARE GOING TO BE THE ONES WHO INNOVATE WHO THINK BRIGHT IDEA THAT NOBODY THOUGHT BEFORE AND FIGURES OUT HOW TO BRING IT FORWARD, TAKE A RISK ON A PROJECT THAT HAS ONE CHANCE IN FIVE OF SUCCEEDING BUT IF IT'S SUCCEEDS IS GOING TO CHANGE EVERYTHING. THAT'S OUR MOST IMPORTANT FUTURE HOPE. THAT CASE IS YOUR ACTION. I'LL STOP AND SEE IF YOU HAVE ANY QUESTIONS. THANK YOU ALL. [APPLAUSE] YES, THE GUN IS STILL HERE IN CASE YOU'RE WORRIED ABOUT THAT PART. QUESTIONS? THERE'S A MICROPHONE THERE. YES, PLEASE. >> DR. COLLINS, GREAT PRESENTATION, ALL DIFFERENT AREAS.
BUT I WONDER IF YOU CAN TALK A LITTLE BIT ABOUT THE LARGER SCALE, ABOUT MIND-BODY CONNECTION, ABOUT ENVIRONMENT, ABOUT SOCIAL INFLUENCE AND HEALTH. >> I'M GLAD YOU RAISED THAT. I THINK THAT'S A CRITICAL PART OF REALLY UNDERSTANDING HEALTH AND ALSO ONSET OF ILLNESS AND HOW BEST TO MANAGE IT. WHEN YOU LOOK AT OPIOID CRISIS FOR INSTANCE, WE WILL NOT SUCCEED IN UNDERSTANDING OUR TURNING THIS AROUND UNLESS WE UNDERSTAND THE SOCIAL CIRCUMSTANCES THAT CREATE THE UNFORTUNATE CIRCUMSTANCE FOR PEOPLE BOTH TO FALL INTO THIS TRAP AND THEN TO HAVE TROUBLE GETTING OUT OF IT. WE PROBABLY NEED TO FIGURE OUT BETTER WAYS TO TREAT PAIN THAT DON'T INVOLVE DRUGS AND DON'T INVOLVE DEVICES. PERHAPS THE THINGS MORE ALONG THE LINES OF MEDITATION, COGNITIVE BEHAVIORAL THERAPY. WHEN YOU LOOK AT DATA THAT'S THERE IN TERMS OF VALUE IT'S PRETTY DARN IMPRESSIVE EVEN THOUGH A LOT OF HARD SCIENCE PEOPLE WILL IMMEDIATELY BE SKEPTICAL. LOOK AT THE DATA.
IT'S QUITE IMPRESSIVE. CERTAINLY WITH "ALL OF US," ONE OF OUR GOALS IS HAVE THAT BE A HOLISTIC VIEW AT THE FACTORS THAT PLAY OUT IN TERMS OF HEALTH AND ILLNESS, INCLUDING SOCIAL STRESSES, WE AIM TO HAVE A HEAVY REPRESENTATION OF PEOPLE IN THE LOWER SOCIOECONOMIC GROUPS WHOSE LIVES ARE DIFFERENT TO UNDERSTAND THAT INFLUENCE. IF ANYBODY THINKS THAT'S GENOMICS PROJECT, GENOMICS IS THE EASIEST PART OF "ALL OF US." THE DIFFICULT AND MORE IMPORTANT IS ENVIRONMENT AND SOCIAL AND BEHAVIORAL SITUATIONS. SO THANKS FOR RAISING THAT. PEOPLE ALWAYS THINK, OH, IT'S COLLINS, HE THINKS ONLY ABOUT DNA. I THINK MORE BROADLY IN THIS CONTEXT WE HAVE TO PUT IT ALL TOGETHER. YEAH? OTHER QUESTIONS? >> I WAS WONDERING WITH 27 INSTITUTES AND CENTERS, DO YOU EVER JUST LIKE ON A NICE DAY LIKE TODAY WALK ALONG AND DREAM WHAT IF THERE WEREN'T CENTERS THAT WERE DEVOTED TO SPECIFIC DISEASES LIKE THE CANCER INSTITUTE OR ONES DEVOTED TO BODY PARTS LIKE THE EYE INSTITUTE AND YOU TOTALLY REORGANIZED, HOW NIH WAS SET UP, DO YOU OF THINK ABOUT THAT? >> YEAH, YOU KNOW, AFTER HE LEFT AS DIRECTOR, HAROLD VARMUS WROTE A PAPER ABOUT THAT SUGGESTING THAT ACTUALLY NIH WOULD BE BETTER OFF IF IT WAS REORGANIZED INTO SIX WITH THEMATIC AREAS.
IT WAS A BIT CONTROVERSIAL. I THINK IF ONE COULD JUST BASICALLY WIPE THE SLATE AND START OVER WOULD PROBABLY NOT ORGANIZE THE WAY IT IS BUT WE'VE LEARNED HOW TO WORK WITH THAT STRUCTURE BECAUSE WE'VE ALSO LEARNED THROUGH ADVOCATES AND THE CONGRESS THAT MESSING WITH IT DOESN'T HAVE A LOT OF CHANCE OF CHANGING THINGS. SO WE BETTER MAKE OUR FUNCTION BEHAVE AS IF WE DIDN'T HAVE ALL THOSE DIFFERENT COMPONENTS, AND THINK THAT'S WHAT WE'VE DONE PRETTY EFFECTIVELY, BECAUSE THE INSTITUTE DIRECTORS BELIEVE IN THAT AS WELL.
WE TRIED FOUR YEARS AGO TO DO THE SIMPLEST OF THESE, TO MERGE DRUG ABUSE AND ALCOHOL ABUSE INSTITUTE. I MEAN, DOESN'T THAT SOUND LIKE A PLACE YOU COULD START? WE SPENT A YEAR-AND-A-HALF PUTTING TOGETHER ALL THE PIECES. AND THEN BASICALLY GOT TOLD BY THE CONGRESS, NO, YOU DON'T. SO IF WE COULDN'T DO THAT, I DON'T THINK WE CAN DO HAROLD'S VIEW OF SOMETHING MUCH MORE DRAMATIC. SO OUR CHALLENGE THEN IS TO FIGURE OUT HOW TO WORK WITHIN THAT. THERE IS THIS EFFORT RIGHT NOW CALLED REIMAGINE NIH, OR OPTIMIZE NIH, WHICH LARRY TABAK IS LEADING IDENTIFYING AREAS OF AN ADMINISTRATIVE SORT WHERE HAVING 27 OF EVERYTHING IS PROBABLY NOT NECESSARY AND WE COULD BE MORE EFFECTIVE IF WE FIGURED OUT HOW TO WORK TOGETHER IN SOME OF THOSE FUNCTIONS. BUT THAT'S A MODEST SORT OF STEP IN THE DIRECTION OF TRYING TO WORK WITHIN OUR CONSTRAINTS BUT I THINK IT'S A GOOD ONE.
SCIENTIFICALLY, THINGS NOW HAVE GOTTEN SO INTERDISCIPLINARY THE IDEA ANY INSTITUTE WOULD SUCCEED IF THEY DECIDED THEY WOULD DO EVERYTHING THEMSELVES WOULD QUICKLY FALL BEHIND AND I THINK THEY KNOW THAT. YEAH? RIGHT HERE. >> THANK YOU SO MUCH FOR THAT. IT WAS GREAT. I'VE WORKED IN THE HOUSE OF HOPE FOR THE LAST 8 YEARS, AND I JUST AGREE WITH WHAT YOU SAID ABOUT, YOU KNOW, JUST BEING AN AMAZING PLACE, AMAZING TIME. I SPENDS A LOT OF TIME THINKING ABOUT CONCEPTS THAT YOU COVERED WHEN TALKING ABOUT YOUR EARLY CAREER. YOU TALKED ABOUT COMPETITION, GOING FROM COMPETITION TO COLLABORATION, AND MAKING, YOU KNOW, DATA SHARING AND JUST WORKING SORT OF NOT IN SILOS. SO THIS IS GENERAL QUESTION THAT I'M SURE YOU'VE RECEIVED MANY TIMES BUT I KNOW THERE ARE A LOT OF TRAINEES IN THE ROOM. >> YES. >> I WANT TO KNOW EITHER WHAT'S THE BEST ADVICE YOU CAN OFFER US AS INTRAMURAL INVESTIGATORS AND/OR THE MOST IMPORTANT SKILL THAT YOU BELIEVE IS IMPORTANT FOR EARLY CAREER SCIENTISTS OR CLINICIANS TO DEVELOP? >> YEAH, I HAVE BEEN ASKED THAT.
I ALWAYS WORRY PEOPLE MIGHT TAKE ME SERIOUSLY, SO LET ME SEE HERE. AS I SAID A LITTLE EARLIER, I THINK ONE THING PARTICULARLY FOR EARLY-STAGE INVESTIGATORS IS IF YOU'RE THE ONE WHO IS NOW GOING TO DECIDE WHAT YOU'RE GOING TO WORK ON, PICK A PROJECT, TRY TO PICK SOMETHING THAT'S IGNIFICANT, FIT HAPPENS TO WORK. EVEN IF IT'S RISKY YOU'RE GOING TO PUT TIME AND EFFORT INTO THIS, WHY NOT CHOOSE A PROJECT THAT HAS SOME FUNDAMENTAL ASPECTS TO IT, WHETHER IT'S BASIC OR CLINICAL, THAT IF IT SUCCEEDS, IT'S MORE THAN JUST, YOU KNOW, A PAPER THAT EVERYBODY WILL FORGET IN A COUPLE YEARS, IT'S ACTUALLY ADDING TO THE BODY OF KNOWLEDGE IN A WAY THAT IS GOING TO CHANGE THINGS. SO THAT WOULD BE ONE THING. PICK AREAS THAT YOU THINK ARE GOING TO BE SUBSTANTIAL. CERTAINLY WHEN IT COMES TO DATA, WE HAVE TO ALL GET PAST WHAT WERE THE BAD OLD DAYS WHERE EVERYBODY HELD ON TO DATA MUCH TOO LONG, DOES NOTHING TO BENEFIT THE ENTERPRISE AND INVESTIGATOR.
I'VE NEVER SEEN AN EXPERIENCE REALLY WHERE AN INVESTIGATOR WHO WAS FREE TO SHARE WAS PUNISHED FOR IT IN TERMS OF THE WAY IN WHICH THEY WERE VIEWED BY THE COMMUNITY. I'VE SEEN PLENTY INSTANCES WHERE THOSE WHO HOARDED LOST OUT AS A RESULT EVEN THOUGH MAYBE IN THEIR VIEW THEY THOUGHT THEY WERE PROTECTING THEIR OWN CAREER. IN THE LONG RUN IT DOESN'T WORK. BEING OPEN AND OF COURSE WILLING TO COLLABORATE, I TELL THAT STORY ABOUT CYSTIC FIBROSIS. MY LAB WOULDN'T HAVE FOUND THAT THAT GENE BY THEMSELVES NOR WOULD THEY. WE PUT IT TOGETHER AND GOT THERE A YEAR SOONER. THAT IDEA OF IDENTIFYING WHATEVER YOU'RE WORKING ON, THAT'S A SKILL SET THAT YOU DON'T HAVE TO HAPPEN, FIND SOMEBODY WITH THAT SKILL SET AND SAY, OKAY, LET'S DO THIS TOGETHER. STUFF HAPPENS SO FAST WHEN YOU GET IN THAT CIRCUMSTANCE. AND YET IT'S REMARKABLE HOW PEOPLE ARE SOMETIMES RELUCTANT TO GET OUTSIDE OF THEIR OWN COMFORT ZONE. UP HERE IN FRONT? >> THANK YOU, DR. COLLINS, FOR A GREAT TALK. MY QUESTION IS MORE RELATED TO THE LAST NUMBER 10 THAT YOU SHOWED, PRECISION MEDICINE.
>> YEAH. >> SO THE QUESTION I HAVE IS IN THE LITERATURE THERE'S DISCUSSION ABOUT PERSONALIZED MEDICINE AND PRECISION MEDICINE, AND THEN IF YOU COULD KIND OF COMMENT ON THE DISTINCTION AS WELL AS CONFLUENCE OF THE TWO WHICH YOU SEE WITH THE OTHER NINE BREAKTHROUGHS OR AREAS YOU DISCUSSED. >> YEAH, THEY ARE ALL INTERSECTING. I'M GLAD YOU BROUGHT THAT UP. BY PUTTING FORWARD TEN IDEAS YOU MIGHT HAVE THOUGHT, WELL, OKAY, WE COULD PURSUE THOSE SOMEHOW SEPARATELY AND ALL WOULD GO WELL.
IF WE'RE GOING TO UNDERSTAND THE BRAIN, BRAINS ARE ALL DIFFERENT, THERE HAS TO BE AN INDIVIDUALIZED IDEA. STUDYING SINGLE CELLS, THEY ALL HAVE A GENOME AND VARIATION IN THAT GENOME SO YOU CAN'T UNDERSTAND THEM WITHOUT CONSIDERING PRECISION. CANCER, IMMUNOTHERAPY, UNDOUBTEDLY THERE ARE ASPECTS WHICH ARE GOING TO VARY FROM TUMOR TO TUMOR, PERSON TO PERSON. IT'S GOT TO BE IN THERE. THE DISTINCTION BETWEEN PERSONALIZED MEDICINE AND PRECISION MEDICINE IS A LITTLE SUBTLE, I'M NOT SURE I EVER BOUGHT THE NEED FOR THE SWITCH BUT I WROTE THE BOOK NINE YEARS AGO ON PERSONALIZED MEDICINE, THE NATIONAL ACADEMY OF SCIENCES HAD A VERY INFLUENTIAL GROUP THAT TALKED ABOUT WHERE WE WERE GOING AND PREFERRED PRECISION MEDICINE BECAUSE THEY THOUGHT PERSONALIZED MEDICINE SOUNDED LIKE YOU WERE TALKING ABOUT SOMETHING THAT ONLY WORKED FOR THAT ONE PERSON, WHEREAS THEIR ARGUMENT WOULD BE WE NEED MORE DATA SO WE CAN SEE IN A VERY LARGE GROUP OF PEOPLE WHAT THIS GROUP OVER HERE OF 20 OR 25 IS SIMILAR TO EACH OTHER AND DIFFERENT FROM THE REST SO YOU'RE DOING PRECISION MEDICINE BUT IT'S NOT JUST LIKE N EQUALS 1.
THAT'S THE ROUGH DISTINCTION. I TEND TO BLUR THAT A BIT, SOMETIMES I FORGET AND CALL IT INDIVIDUALIZED MEDICINE BECAUSE MAYBE THAT'S ON THE SAME SPECTRUM. YEAH? >> SO, IF I COULD TAKE MY ONE EXAMPLE, AS A PERSON WITH CERTAIN DIAGNOSED DISEASES, OR AILMENTS, I AS AN INDIVIDUAL OF COURSE AM INTERESTED IN PRECISION MEDICINE LARGE COHORTS BUT FOR DAY-TO-DAY LIFE WHAT I'M LOOKING FOR IS WHAT CAN HELP ME TO MANAGE OR ADDRESS MY INDIVIDUAL PROBLEMS. >> YEAH. >> SO THAT IS WHAT MY QUESTION WAS THAT DICHOTOMY BETWEEN THE TWO, ONE THAT CAN BENEFIT A LARGE POPULUS, THAT'S GREAT, BUT THEN THERE'S ALWAYS THE INDIVIDUAL WHOSE LIFE NEEDS COULD VARY FROM THE OTHERS. >> AND THAT IS THE SORT OF ATTENTION AND OPPORTUNITY. THAT'S WHY WE NEED BIG NUMBERS, TALKING ABOUT A MILLION PEOPLE AND NOT A FEW THOUSAND BECAUSE IN A MILLION PEOPLE, EACH PERSON IS INDIVIDUAL, THERE ARE LIKELY TO BE CLUSTERS OF PEOPLE MORE SIMILAR , IF WE COULD LEARN IN A MILLION PEOPLE 32 HAVE SIMILAR CIRCUMSTANCES TO YOURS AND SOME OF THEM ALREADY HAVE SOME MEDICAL EXPERIENCE ABOUT WHAT HAS WORKED AND NOT WORKED, WE CAN OFFER YOU SOMETHING BETTER THAN THE ONE SIZE FITS ALL APPROACH, NOT N EQUALS 1 ABOUT YOU PEOPLE PEOPLE WHOSE SAME LATER IS GREATER THAN WE OTHERWISE WOULD HAVE KNOWN.
ONE MORE AND WE'LL PROBABLY MOVE TO THE SILLY CONCLUSION >> YOU STARTED YOUR CAREER IN CHEMISTRY, THEORIES LIKE QUANTUM MECHANICS THAT EXPLAIN THAT DISCIPLINE WELL, MY BACKGROUND IS RELATIVITY AND ASTROPHYSICS, THAT AREA. BIOMEDICAL AND BIOMEDICINE WE STILL SEEM TO BE STRUGGLING TO GET TO A SORT OF LEVEL OF PAR WITH CHEMISTRY OR PHYSICS IN TERMS OF HOW THEORIES CAN EXPLAIN NATURE AND THEN IN OUR CASE LIFE OF COURSE.
WHERE ON YOUR SCALE DO YOU SEE YOU'LL ACHIEVE SOME KIND OF ADVANCEMENT THERE, THAT MAY NOT BE TEN YEARS OUT BUT MAYBE YOU CAN HAVE A PROJECTION HOW WE'RE PROGRESSING THERE? >> YEAH, THE COMPLEXITY OF BIOLOGY, WHICH OF COURSE BUILDS UPON THE FUNDAMENTALS OF PHYSICS AND CHEMISTRY, IF YOU WANT TO ASK WHAT'S REALLY THERE, PHYSICS AND CHEMISTRY. THE CONTENT BY DNA, IN TERMS OF DETERMINING THE PHENOTYPE OF A PARTICULAR CELL BY WHICH GENES ARE ON OR OFF, CERTAINLY WHAT WE'VE LEARNED ABOUT GENETIC VARIATION AND ITS INFLUENCE ON OUTCOME, I DON'T KNOW IF YOU COULD CALL THOSE LAWS IN THE SENSE THAT MAXWELL'S EQUATIONS DESCRIBE ELECTROMAGNETISM, BUT THEY ARE FUNDAMENTALS ABOUT ALL LIVING THINGS THAT YOU CAN BUILD A LOT UPON. I THINK OF THEORIES TRYING TO UPON FUNDAMENTALS UPON WHICH YOU CAN BUILD FUNDAMENTALS AND TEST THEORIES. THE BRAIN WILL BE FUNDAMENTAL BECAUSE WE DON'T UNDERSTAND HOW IT WORKS, HOW YOU LAY DOWN A MEMORY AND RETRIEVE IS, DON'T KNOW HOW YOU CAN CARRY OUT COMPLEX FUNCTIONS USING CIRCUITS IN YOUR BRAIN WITHOUT ACTUALLY PUTTING A WHOLE LOT OF MENTAL EFFORT IN. IT JUST HAPPENS.
THERE'S GOT TO BE THINGS THERE THAT WILL SURPRISE IS. MY GOODNESS WHEN YOU SEE IMAGES COMING OUT OF THE CONNECTOME LOOKING AT A PARTICULAR WAY OF LOOKING AT THE WIRING DIAGRAM OF THE BRAIN, IT'S BREATHTAKING, ALL THESE RIGHT ANGLES WHERE THINGS ARE SET UP IN A WAY THAT LOOKS PRETTY CLEVER IN TERMS OF THE ENGINEERING BUT WE'RE LIKE, YOU KNOW, TRYING TO TAKE APART A COMPUTER BY BREAKING INTO IT AND STUDYING THE TRANSISTORS, POKING AT THEM AND DON'T UNDERSTAND HOW THE THING WORKS BUT WE'LL FIGURE IT OUT AND THERE WILL BE SOME FUNDAMENTALS THERE THAT HAVE BEEN OUT OF REACH AND THEY ARE ABOUT TO BE IN REACH. AT LEAST IN A TEN-YEAR PERIOD. WELL, MAYBE WE SHOULD FINISH THIS OFF, FINISH YOU OFF. [LAUGHTER] WITH A SMALL BIT OF SILLY. YEAH, MOMENTS LIKE THIS I'M PRONE TO TRY TO COME UP WITH A SONG THAT MIGHT BE KNOWN BY THE PERSON I'M SINGING ABOUT, SO BECAUSE WIN IS A LITTLE BIT PAST AGE 35, THIS SONG IS ONE FROM 50 YEARS AGO THAT I HOPE MAYBE HE HAS HEARD BEFORE, AND WILL FROM NOW THIS POINT ON PROBABLY NEVER WANT TO HEAR AGAIN.
AND IT'S BEEN MUCH MANIPULATED IN THE LYRICAL DEPARTMENT, MOSTLY BY CHRIS WINJEK WHO AGREED TO BE MY PARTNER IN THERE. IS THE AMP STILL ON? YES, OKAY. THANK YOU. I COULDN'T TELL FROM HERE. SO, YEAH, THIS IS A LITTLE BIT OF A DITTY ABOUT BEING ASKED TO DO THIS AND WONDERING ABOUT WHETHER I COULD AND WHETHER I SHOULD, AND THEN FINALLY DECIDING TO. IT'S GOT A LITTLE BIT OF A REPEATED LINE AT THE END OF EACH VERSE THAT CALLS OUT FOR PARTICIPATION. AND I HAPPEN TO KNOW A FEW OF YOU KNOW HOW TO DO THAT SINCE SOME OF MY BAND MEMBERS ARE HERE IN THE THIRD ROW. YOU KNOW WHO YOU ARE. [LAUGHTER] * BEING DIRECTOR I COULDN'T RESIST I WAS THINKING ABOUT WHAT I MIGHT HAVE MISSED * WIN ASKED ME TO TEACH OF COURSE I SAID YES BUT THEN I HAD TO FIGURE OUT WHAT THINGS TO ADDRESS BUT, OH, NO ONE'S SWEETER THAN WIN SWEETER THAN WINE? OH, OH, NO ONE'S SWEETER THAN WIN YOU DIDN'T KNOW THAT WAS COMING, DID YOU? I HAVE TO GET THE TUNE RIGHT, IT WOULD HELP, WOULDN'T IT? NOW THE COURSE HE LEADS I'LL GIVE YOU THE WRAP IT'S ALL ABOUT BRIDGING THE GAP BETWEEN THE BENCH FOLKS WITH PhDs AND BEDSIDE DOCS WITH FANCY M.D.s OH, OH, NO ONE SWEETER THAN WIN OH, NO ONE'S SWEETER THAN WIN WIN WORKS MIGHTY HARD, SO HAS HIS WIFE THE COURSE HAS TAKEN ON A LIFE FOLKS LEARN OF ADVANCES IN BIOLOGY STUNNING APPLICATION TO DISEASE OH, OH, NO ONE'S SWEETER THAN WIN COME ON, Y'ALL.
OH, OH, NO ONE'S SWEETER THAN WIN WELL, WIN'S WORKED MIGHTY HARD SO HAS HIS WIFE THIS COURSE HE TAUGHT IT'S TAKEN ON A LIFE FOLKS LEARN OF ADVANCES IN BIOLOGY AND THERE'S STUNNING APPLICATION TO HUMAN DISEASE WELL, THE YEARS HAVE ROLLED BY AND WORDS GOTTEN ROUND, DEMYSTIFYING MEDICINE IS THE TALK OF THE TOWN FOR WIN NO SPEAKER CAN BE OUT OF REACH WITH I.C. DIRECTORS ALL WANTING TO TEACH OH, OH, NO ONE'S SWEETER THAN WIN OH, OH, NO ONE'S SWEETER THAN WIN WELL LIFE'S REALLY CRAZY YOU PROBABLY KNOW WIN WAS CONVINCING A FEW MONTHS AGO FINDING TIME IN MY SCHEDULE BROUGHT A WHOLE LOT OF PAIN BUT OH LORD I'D DO IT AGAIN OH, OH, NO ONE'S SWEETER THAN WIN OH, OH, NO ONE'S SWEETER THAN WIN! [APPLAUSE] >> NO ONE! >> MY GRANDCHILDREN THANK YOU.
[LAUGHTER] BUT WAIT A MINUTE. >> NO, WE'RE NOT DONE. >> I WISH TO GIVE YOU THE AWARD AS THE NUMBER ONE BRIDGE BUILDER. >> OH, WELL! MAY I? >> YES. BY ALL MEANS. NEEDLESS TO SAY, WE ALL HERE AND THOSE LISTENING AND WATCHING AND YET TO WATCH. >> A PICTURE HISTORY OF THE BROOKLYN BRIDGE. [APPLAUSE] >> THANK YOU. >> WE'LL SEE YOU NEXT YEAR. [APPLAUSE] [END OF PROGRAM] * .
As found on Youtube