>> GOOD HEALTH REQUIRES A BALANCING ACT WITH BLOOD SUGAR LEVELS; TOO MUCH OR TOO LITTLE ARE NEITHER GOOD NOR HEALTHY. THE NOT SO SWEET LIFE WITH DIABETES, TONIGHT, "ON CALL WITH THE PRAIRIE DOC." >> GOOD EVENING AND WELCOME TO "ON CALL WITH THE PRAIRIE DOC." DIABETES IS ON THE RISE IN THE UNITED STATES, AND THE RESULTS OF UNCONTROLLED BLOOD SUGAR LEVELS IMPACTS OUR QUALITY OF LIFE, CAUSES OTHER MEDICAL PROBLEMS, AND THE FINANCIAL BURDEN GROWS EXPONENTIALLY. FIRST, LET'S TAKE A LOOK AT THIS WEEK'S PRAIRIE DOC QUIZ QUESTION. TRUE OR FALSE? TIGHT CONTROL OF BLOOD SUGARS WITH MEDICINE AND/OR INSULIN INCREASES IN IMPORTANCE AS DIABETICS AGE INTO THEIR LATE 70S AND 80S. TRUE OR FALSE? VIEWERS WHO CALL IN THE CORRECT ANSWER WILL BE ENTERED INTO A DRAWING TO WIN A SIGNED COPY OF OUR BOOK, "THE PICTURE OF HEALTH." EACH OF MY ESSAYS, ORIGINALLY WRITTEN FOR THIS SHOW, COMES WITH A WONDERFUL ACCOMPANYING PHOTOGRAPH BY DR. JUDITH PETERSON. WE WILL ANNOUNCE THE ANSWER AND THE WINNER AT THE END OF THE SHOW. REMEMBER, YOU ONLY HAVE TEN MINUTES TO GET YOUR ANSWER IN! BUT ALL EVENING, WE WILL ANSWER ANY OF YOUR MEDICAL QUESTIONS ABOUT DIABETES AS THEY'RE CALLED IN OR SENT TO US VIA FACEBOOK OR EMAIL.
CALL IN QUESTIONS TO 1-888-376-6225, OR SEND US AN EMAIL TO THE ADDRESS ON THE SCREEN. JOINING US TONIGHT IS DR. RICHARD CRAWFORD, AVERA MEDICAL GROUP ENDOCRINOLOGY AND DIABETES, SIOUX FALLS. THANK YOU FOR JOINING US. >> WHAT DOES AN ENDOCRINOLOGIST DO AND THEN WHERE DID THAT NAME COME FROM? >> SO ENDOCRINOLOGISTS DEAL WITH GLANDS AND HIS OR HER MOANS. AND WE DEAL WITH SOME PART OF THE BODY THAT SECRETES A HORMONE AND HAS EFFECTS.
AND SO WHETHER IT'S THYROID OR AGAIN INSULIN FROM THE PANCREAS, ET CETERA, THAT'S OUR FIELD AND DIABETES IS PROBABLY THE MAJORITY OF WHAT WE SEE. WE CERTAINLY DEAL WITH OTHER CONDITIONS. BUT THE MOTHER-IN-LAW OF WHAT AN ENDOCRINOLOGIST DOES AND WORKS WITH. >> RIGHT, I REMEMBER THEY SAY THERE'S THE ENDOCRINE GLANDS AN THE EXOCRINE GLANDS, SENATOR THE PANCREAS IS BOTH. >> RIGHT, THE SO THE ENDOCRINE PORTION WOULD BE THAT WHICH SECRETES INSULIN. THE EXOCRINE PORTION IS THE PORTION THAT DEALS WITH DIGEST. AND SO THE PANCREAS IS ACTUALLY TWO ORGANS IN ONE, BUT IT'S THE ENDOCRINE PORTION THAT MAKES THE INSULIN THAT IS PRIMARILY IMPORTANT IN DIABETES. >> ALL RIGHT, THE EXOCRINE PART AS YOU DESCRIBED IT, DOES IT ALSO MAKE ALKALINE MATERIAL, TO COUNTER THE ACID THAT'S MADE IN THE STOMACH? >> CORRECT. >> SO THAT MAKES A TOUGH ORGAN. >> YEAH. >> SO DIABETES, IT'S ON THE RISE, IS IT ON SAME RISE THAT OBESITY IS? >> IT'S INTERESTING. THEY DEFINITELY GO HAND IN HAND.
BACK IN 1980, THERE WERE 6 MILLION AMERICANS WITH DIABETES. BY 2016, THERE'S 30 MILLION AMERICANS WITH DIABETES. >> NOW, SAY THAT AGAIN. >> 20 IN — NO, ONLY 6 MILLION IN 1980, SO IN 36 YEARS, 30 MILLION AMERICANS OF WHICH ABOUT A QUARTER DON'T EVEN KNOW THEY'RE DIABETIC, AND THAT'S BEEN PRIMARILY A RISE IN TYPE TWO DIABETES, ALONG WITH THE RISE IN AGING POPULATION AS WELL AS RISE IN OBESITY, BUT INTERESTINGLY TYPE ONE DIABETES IS ALSO INCREASING AT A SMALLER RAT AND WE'RE NOT QUITE SURE WHY THAT IS. IS IT RELATED TO ALLERGIES, SOMETHING ELSE IN OUR ENVIRONMENT. BUT BOTH TYPES ARE RISING, BUT TYPE TWO AND ALONG WITH THE EPIDEMIC OF OBESITY IS THE REAL PROBLEM HERE. >> SO LET'S TALK ABOUT TYPE ONE AND TYPE TWO. WHAT IS THE DIFFERENCE? I MEAN, YOU KNOW, IT USED TO BE ONE WAS CHILDHOOD. >> RIGHT. SO WE USED TO CALL TYPE ONE DIABETES JUVENILE ONSET DIABETES OR SOMETIMES INSULIN DEPENDENT DIABETES. WE CALL IT TYPE ONE, BUT PROBABLY THE BETTER TERMINOLOGY WOULD BE AUTOIMMUNE DIABETES. WHERE THE BODY RECOGNIZES THOSE CELLS THAT MAKE INSULIN AS FOREIGN TO IT, THEY ATTACK IT, CAUSE THEM TO GIVE OUT, THEREBY A PATIENT NEEDING INSULIN.
AND TYPE ONE DIABETES, ALTHOUGH IT'S PRIMARILY IN CHILDREN, IT CAN HAPPEN AT ANY AGE. I ONCE HAD A WOMAN WHO THOUGHT SHE HAD TYPE TWO DIABETES, SHE THOUGHT SHE HAD TYPE I DO NOT — >> BECAUSE SHE WAS AN ADULT. >> SHE GOT IT IN HER 70s. THE PILLS DIDN'T WORK AND VERY QUICKLY SHE WAS NEEDING A LOT OF INSULIN. SHE ALSO HAPPENED TO HAVE RHEUMATOID ARTHRITIS AND WE DID SOME BLOOD TESTS AND FOUND OUT SHE HAD SOME TESTS THAT INDICATED SHE REALLY WAS AN A TYPE ONE DIABETIC. >> THE OLD STORY OF WHERE YOU HAD IDENTICAL TWINS, ONE COMES DOWN WITH DIABETES, AND THE CHANCES OF THE OTHER COMING DOWN WITH DIABETES FOR THE NEXT YEAR IS, LIKE, 50%, AND THEN AFTER THAT, IT GOES BACK TO THE CHANCE OF ANYBODY. >> RIGHT. SO THERE'S CERTAINLY A GENETIC COMPONENT, BUT THERE MUST BE SOMETHING ELSE, YOU KNOW, WHETHER IT'S INFECTION OR SOME OTHER TRIGGER, YOU KNOW, AND SO TYPE ONE AGAIN WE TALKED ABOUT IS AUTO IMMUNE.
TYPE TWO, INSULIN DEFICIENCY AND A LOT OF OTHER PROBLEMS, THAT'S WHAT WE TYPICALLY TEND TO SEE IN ELDERLY OR OLDER PATIENTS ALSO IN PEOPLE THAT ARE OBESE, BUT WITH CHILDHOOD OBESITY, WE'RE SEEING CHILDREN, 9, 10, 11, WITH ADULT ONSET TYPE WOULD DIABETES AT THE YOUNG AGE BECAUSE OF OBESITY. >> TYPE ONE DOESN'T MAKE ANY INSULIN. >> EVENTUALLY, RIGHT. THERE MAY BE THE HONEY MOON PHASE, BUT EVENTUALLY THE CELLS BURN OUT AND THEY'RE FULLY INSULIN DEPENDENT. TYPE TWO DIABETES, IN CONTRAST, THEY MIGHT NEED PILLS. EVENTUALLY WHEN ENOUGH OF THE PANCREAS FUNCTION IS GONE, THEY MIGHT NEED INSULIN. >> OKAY, SO TWO TYPES, NOW, THERE ARE SOME WE'RE HEARING ALL THE TIME OF TYPE ONE AND TWO. >> WELL, OR TYPE ONE AND A HALF. YOU KNOW, YOU MIGHT GET SOMEONE WHO DOESN'T REALLY FIT IN THE PICTURE AND SOMETIMES WE DON'T KNOW THE ANSWER AND WE CAN SOMETIMES MANAGE WITH PILLS. SOMETIMES THERE'S A LITTLE BIT OF BOTH.
>> AND WE CAN TALK ABOUT THE TYPES OF NEW MEDICINES. AND I WANT TO JUMP INTO MORE QUESTIONS ABOUT THIS. BUT WE HAVE A PERSON WHO CALLED IN A QUESTION, THE ISSUE OF THE LINK BETWEEN SLEEP APNEA AND DIABETES. DO YOU SEE A LINK ASIDE FROM OBESITY? >> WELL, THERE'S CONCERNS THAT WHEN YOU HAVE SLEEP APNEA THAT CREATES STRESS HORMONES AND ONE OF THOSE STRESS HORMONES FOR EXAMPLE IS CORTISOL. CORTISOL IS A HORMONE THAT'S RELEASED BY THE ADRENAL GRAND GLANDS WHEN YOU'RE STRESSED OUT. WHAT HAPPENS IS YOUR BODY TRIES TO WAKE YOU UP, IT RELEASES THE STRESS HORMONE, CORTISOL IS VERY GOOD AT CAUSING MORE WEIGHT TO DEVELOP UNTIL THE BELLY, AND SO THAT INDIRECTLY CAN BE A VICIOUS CYCLE, GET MORE AND MORE OBESE, SO I THINK THERE IS SOME TRUTH THAT THERE COULD BE A LINK THERE.
>> I HAVE SEEN A LOT OF DIDN'T RAISE ITS UGLY HEAD WHEN I'M TREATING SOMEBODY WITH PREDNISONE. >> RIGHT. STEROID INDUCED. >> SO, AND THEN SOMEONE ALSO ASKED ABOUT NEUROPATHY. I'M GOING TO GO TO THE QUESTIONS AS THEY COME. LET'S TAKE SOME QUESTIONS. NEUROPATHY, THE NUMBNESS, THE STOCKING GLOVE NUMBNESS, YOU KNOW, THE GLOVE, IT STARTS IN THE HAND AND IT CLIMBS. >> RIGHT. >> THIS IS BASICALLY PERIPHERAL NEUROPATHY THAT OCCURS WITH DIABETES. >> VERY COMMON AS A COMPLICATION IN DIABETES. WE TALK ABOUT WHAT ARE CALLED MICROVASCULAR. THE LITTLE VESSELS ARE GETTING CLOGGED UP WITH THE SUGAR PRODUCTS. WHEN IT'S THE NERVE DAMAGE, WE CALL IT DIABETIC NEUROPATHY. IT'S THE STOCKING GLOVE DISTRIBUTION WHERE YOU START GETTING BURNING, PINS AND NEEDLES, NUMBNESS IN YOUR FEET AND HANDS AND IT GETS BAD ENOUGH TO WHERE YOU DON'T HEAL UP AND A SMALLEST CUT ENDS UP BEING A BIG ISSUE.
I ONCE HAD A PATIENT WHO TOOK HIS GRANDKIDS TO THE WATER PARK. ENDED UP WITH SECOND DEGREE BURNS ON HIS FEET BECAUSE OF DIABETIC NEUROPATHY. YEAH. >> I, YOU KNOW, I'VE HEARD THAT ALL OF THE COMPLICATIONS THAT COME FROM DIABETES IS VASCULAR, INCLUDING, THIS IS THE THEORY, THAT MICRO VASCULAR FEEDING OF BLOOD FLOW TO THE NERVES IS LOST, AND THAT'S WHY YOU LOSE THE FEELING PARTICULARLY IN YOUR FEET. >> RIGHT, RIGHT. >> SO IF YOU'VE LOST BLOOD FLOW TO YOUR FEET AND YOU'VE LOST FEELING, YOU CAN WALK AROUND ON A BURNING — >> AND NOT KNOW IT. >> OR HAVE A PEBBLE IN YOUR SHOE. YOU WEAR A HOLE IN THE BOTTOM OF YOUR FOOT. AND THEN YOU DON'T HAVE BLOOD FLOW TO FIX IT. >> RIGHT, EXACTLY. AND YOU DON'T HAVE THOSE GROWTH FACTORS AND YOU DON'T EVEN SWEAT NORMALLY OR MAKE THE SKIN OILS. THAT CAN LEAD TO PROBLEMS TOO. >> WE HAVE ANOTHER QUESTION THAT'S KIND OF INTERESTING TO ME IN PARTICULAR.
CAN DUCTAL PANCREATIC CANCER — IN OTHER WORDS, CANCER OF THE PANCREAS, TUMORS OF THE PANCREAS CAUSE THE BODY TO PRESENT WITH DIABETES? >> IT CAN HAPPEN. IT IS RARE, BUT IT CAN HAPPEN. AND I WOULD ALWAYS RAISE THAT AS A CONCERN FOR SOMEONE WHO FOR EXAMPLE HAS NEWLY DIAGNOSED DIABETES. MAYBE IT'S RAPIDLY DETERIORATING, AND MAYBE THEY DON'T HAVE FAMILY HISTORY. WHEN I GET SOMEONE WHO'S, YOU KNOW, AT LET'S SAY MIDDLE AGE, YOU KNOW, MIDDLE AGE AND THEY END UP WITH WEIGHT LOSS AND DIABETES AND NOBODY IN THE FAMILY WAS DIABETIC, MAYBE I'LL CHECK SOME OF THOSE ANTIBODIES AND THEY DON'T COME OUT, I MIGHT WANT TO LOOK AT THE PANCREAS. >> ANTIBODIES, SO YOU TEST FOR TYPE ONE TO SEE IF THEY'VE DEVELOPED AN ANTIBODY >> CORRECT. AND SO THIS IS A USEFUL TEST IN SOMEONE WHERE, AGAIN, IT JUST DOESN'T FIT THE TYPICAL PICTURE. I MIGHT SEE A PATIENT WHO'S IN THEIR MID-30s. THEY'RE NOT OBESE. THEY DON'T HAVE ANY FAMILY MEMBERS WITH DIABETES, AND THEIR BLOOD SUGAR IS 300 WHICH IS ELEVATED.
THYROID ISSUES, MAYBE THEY'VE HAD VITILIGO, I WANT TO CHECK THESE G.A.D. ANTIBODIES, OR EYELET ANTIBODIES AND IF THEY'RE ELEVATED, I'M GOING TO SAY YOU'VE GOT AUTOIMMUNITY AND EVEN THOUGH RIGHT NOW YOU MIGHT BE IN THE — WHETHER THAT'S FULL BLOWN NEED FOR INSULIN IN SIX MONTHS OR SIX YEARS WE DON'T KNOW BECAUSE THE HONEY MOON PHASE CAN LAST A LONG TIME, BECAUSE THE OLDER SOMEONE GETS. BUT IT'S SOMETHING YOU HAVE TO THINK ABOUT. OR IF YOU HAVE SOMEONE YOU TRIED ON PILLS AND THEY'RE NOT WORKING, START LOOKING FOR SOME OF THOSE OTHER THINGS. >> BUT THAT'S INTERESTING WHEN YOU SAY HONEY MOON PHASE. LOOKS LIKE THERE'S DIABETES. THINGS GET BETTER FOR A WHILE. AND THEN — >> RIGHT, BECAUSE SOMETIMES WHAT HAPPENS IS WHEN YOU PRESENT WITH A VERY HIGH BLOOD SUGAR, EVENTUALLY THOSE ANTIBODIES KILL IT OFF. >> SOMETHING'S HAPPENING THAT'S BAD. >> YEAH. >> MAINTAINING A HEALTHY LIFE STYLE AND BEING WELL EDUCATED ABOUT THE DISEASE ARE KEY TO LIVING A QUALITY LIFE WITH DIABETES.
>> CONTROLLING DIABETES IS A — IT'S A LIFE LONG THING. I MEAN, PEOPLE CAN GET TO THE POINT WHERE THEY DON'T NEED MEDICATION FOR IT FOR TYPE TWO DIDN'T, BUT THEY STILL — LIKE EATING WELL AND EXERCISE, AND SO THAT'S THE SECOND BIG PART IS, IT'S HOW DO WE MAKE SURE THAT AN INDIVIDUAL CAN BE ABLE TO MANAGE DIABETES ON A DAY-TO-DAY BASIS THROUGH THEIR LIFE. >> THE EDUCATION PART OF IT IS CRUCIAL.
NOT KNOWING, YOU KNOW, WHAT YOU CAN PUT IN YOUR BODY, YOU KNOW, IF NOT JUST CUTTING OUT CANDY BARS. THERE'S LOTS OF THINGS TO IT. TAKING GOOD CARE OF YOURSELF. IF YOU WANT TO HAVE A HEALTHY LIFE STYLE, TYPICALLY WHAT WE FOCUS ON IS TIMING, SO HOW OFTEN A PERSON IS EATING AND MEALS AND SNACKS AND ALL THAT. AND THEN A LOT OF IT IS CARBOHYDRATES, SO MANAGING THOSE, NOT HAVING TOO MUCH BUT NOT HAVING TOO LITTLE AT THE SAME TIME. SO A LOT OF THAT IS PERSONALIZED. THERE TENDS TO BE SOME FLEXIBLE AND ESPECIALLY WITH THE DIFFERENT MED MEDICATIONS OUT THERE, IT DOES PERSONALIZATION. AND THEN FINALLY HEALTHY EATING, SO CHOOSING GOOD QUALITY FOODS. EATING A VARIETY OF REAL FOODS. >> READING LABELS. THAT'S A HUGE PART OF IT. AGAIN, SOME OF THE THINGS THAT YOU TAKE FOR GRANTED EVERY DAY WILL AFFECT YOUR BLOOD SUGARS AND KNOWING THAT IS FIRST LINE OF DEFENSE.
>> WATCH OUT FOR SUGARY BEVERAGES. WE SEE A BIG IMPROVEMENT IF PEOPLE ARE ABLE TO CUT OUT LIKE SODA, JUICES, SUGARY COFFEE DRINKS. AND SO THAT TENDS TO BE A KEY PRIORITY FOR A LOT OF INDIVIDUALS. >> I LIKE TO EAT. I'M A MED WEST GIRL. FARMER'S DAUGHTER TYPE THING. YOU ATE IT AND THAT WAS — THERE WAS NO QUESTIONS ASKED. SO PUSHING FOOD AWAY WHEN YOU MAY NOT BE DONE EATING IS HARD. BUT THEN AGAIN, YOU PUSH THAT SLICE OF PIZZA AWAY AND HAVE A LITTLE SALAD. YOU KNOW, TO OFFSET THAT, AGAIN, CHOICES, THOSE ARE AGAIN, YOU CAN SIT DOWN AND EAT THE WHOLE THING, BUT UNTIL THE LONG RUN, IT'S NOT A GOOD IDEA. A LITTLE GOES A LONG WAYS SOMETIMES, AND JUST KNOWING, ONCE YOU ARE DIAGNOSED WITH IT, LEARNING THOSE THINGS WILL HELP YOU, AGAIN, MAKE A LIFE STYLE CHANGE. AND TO LIVE A LONG HAPPY LIFE. >> YOU KNOW, WE'VE REALLY APPRECIATE KALLI AND LESLEY AND THEIR COMMENTS AND DISCUSSION THERE.
I MEAN, THAT'S NOT EASY TO BE UNDER THE VIDEO MICROSCOPE. THIS IS YOUR SHOW, AND YOUR QUESTIONS ARE KEY TO OUR SHOW DISCUSSION. CALL IN YOUR QUESTIONS ABOUT DIABETES TO 1-888-376-6225, OR SEND US AN EMAIL TO ASK AT PRAIRIEDOC.ORG. AND WE APPRECIATE THOSE QUESTIONS. THEY JUST MAKE EVERYTHING BETTER. THANK YOU FOR THOSE QUESTIONS. SO YOU SAW THIS PARTICULAR COMMENT. WHAT'S YOUR SENSE ABOUT VALUE OF PROPER DIET? >> IT'S A BACKBONE REALLY OF ANY SORT OF DIABETES TREATMENT, WHETHER YOU END UP ON MEDICATIONS OR ORAL MEDICATIONS OR INSULIN, THE BACKBONE IS GOING TO BE A GOOD DIET. AND REALLY I THINK IT'S IMPORTANT IN TERMS OF PORTION SIZES, IN TERMS OF — I SAY RESPECT THE FOOD PYRAMID.
60 TO 70% IS CARBS, MAYBE 20% IS PROCEED TEEN. THE REST IS FAT. MAYBE AIMING FOR 60 GRAMS OF CARBS PER MEAL. TWO SNACKS A DAY — THOSE ARE KIND OF BASIC PRINCIPLES. OBVIOUSLY YOU HAVE TO CUSTOMIZE IT FOR EVERY PATIENT, BUT A LOT OF IT COMES DOWN TO — YOU DON'T HAVE TO GIVE UP EVERYTHING. I THINK WE ALL SHOULD ENJOY LIFE BUT IT'S KNOWING HOW TO MIX AND MATCH, IT'S KNOWING THAT IF YOU'RE GOING TO HAVE A LITTLE BIT OF COOKIE, THEN IT'S GOT TO MATCHED WITH SOMETHING ELSE THAT'S NOT HIGH IN CARBS. A CAN OF SODA POP MIGHT BE 39 GRAMS OF PURE SUGAR, A BAGEL MIGHT BE 60. THAT'S KIND OF GETTING OF OUR WHOLE MEAL RIGHT THERE. >> THEY TALK ABOUT AN AVERAGE MEAL SHOULD BE, LIKE, 700 CALORIES. AND IF YOU CAN COUNT CALORIES, IF YOU CAN JUST — AND YOU CAN PICK UP YOUR — >> THE PHONE. >> THERE'S APPS ON THE PHONE. >> YEAH, THERE ARE.
ASK YOUR APP PERSON. >> RIGHT. >> HEY, SIRI, HOW MANY CALORIES ARE IN THIS FOOD? WE'RE LOOKING AT 700 MAX FOR A BIG EVENING MEAL, THAT TYPE OF A THING. AND I LIKE THE IDEA OF THE VALUE OF NON-STARCHY VEGETABLES, PROBABLY THE MOST IMPORTANT FOOD WE CAN EAT. >> YEAH, THERE ARE A LOT OF THEM WHERE YOU CAN GET A CUP OR HALF A CUP AND THERE'S 5 GRAMS AND THEY KIND OF FILL YOU UP. AND YOU CAN MAKE THEM TASTY. >> AND THEY'RE GOOD FOR YOU. >> VERY MUCH SO. YEAH. RIGHT. >> SO WE HAVE SOME QUESTIONS ABOUT, WHAT ARE THE SYMPTOMS OF TYPE ONE VERSUS TYPE TWO? CAN YOU DEFINE THE SYMPTOMS OF DIABETES? >> A LOT OF TIMES THE SYMPTOMS WILL OVERLAP BECAUSE BOTH TYPES ARE BY DEFINITION DIABETES AND DIABETES MEANS HIGH BLOOD SUGAR.
EXCESS THIRST, URINATION, BLURRED VISION, PERHAPS WEIGHT LOSS, MAYBE A HIGHER RATE OF LIKE YEAST INFECTIONS. YOU KNOW, AGAIN, SOMETIMES THE NEUROPATHY. TYPE ONE DIABETES CAN SOMETIMES BE MORE DRAMATIC ESPECIALLY IN CHILDREN WHERE VERY QUICKLY SOMEONE WILL GET ILL. RAPID WEIGHT LOSS, VERY THIRSTY. FRUITY ODOR TO THE BREATH. AND THAT COULD BE VERY DANGEROUS. IF YOU HAVE A CHILD OR A LOVED ONE AND THEY'RE LOSING WEIGHT QUICKLY AND THEY'RE VERY THIRSTY, GET THEM IN RIGHT AWAY TO BE SEEN.
TYPE TWO DIABETES, A LOT OF TIMES PEOPLE WILL FIND IT ON A, YOU KNOW, LIFE INSURANCE PHYSICAL OR, YOU KNOW, IF THEY'RE LUCKY TO MAYBE GO FOR AN ANNUAL PHYSICAL AND GET AN EXAM, IT CAN BE MUCH MORE INSIDIOUS AND PRESENT FOR MUCH LONGER. >> SNEAKY. >> EXACTLY. >> IT'S INTERESTING, ONE OF MY TEACHERS WHEN I WAS IN GRADUATING FROM MED SCHOOL JUST BEFORE THE — I WAS DOING A G.I. ROTATION, AND MY TEACHER DID AN ORAL EXAM ON ME. RIGHT? AND HIS QUESTION WAS, SO A LADY COMES INTO YOUR OFFICE. SHE'S LIKE 15 YEAR OLD WOMAN, AND SHE'S REALLY SHORT OF BREATH, BREATHING HARD AND HEAVY AND CAN'T CATCH HER BREATH AND YOU LISTEN TO YOUR LUNGS.
AND SO WHAT DO YOU WANT TO DO DR. HOLM? LUNGS WERE CLEAR AS A BELL. AND THE HEART RATE, WELL, 100, YOU KNOW. AND ANY ODOR? IT SMELLED LIKE FRUIT. IT WAS DIABETIC KETOACIDOSIS, AND SHE WAS TRYING TO COMPENSATE, TRYING TO BLOW IT OFF AND GET IT BETTER. >> GREAT CASE. >> YEAH. SO — BUT THAT'S NOT COMMON. BUT IT'S CERTAINLY ONE OF THE SYMPTOMS THAT YOU CAN GET WITH TYPE ONE WHEN YOU GET KETOSIS. PEOPLE ARE DOING THAT SAME THING WHEN THEY COMPLETELY TAKE ALL CARBOHYDRATES OUT OF THEIR DIET. >> IF YOU HAVE JUST PURE FAT AND PROTEIN, YOUR BODY IS SO STARVED FOR CARBS, YOU END UP WITH KEY TONES, ALSO PROBABLY GOT A HEALTHY THING TO DO. >> YOU LOOK AT THAT ACIDOSIS, IT'S PROBABLY NOT A GOOD THING BUT YOU CAN TELL THEM BECAUSE THEY HAVE THAT ODOR.
I MEAN, YOU WALK IN THE ROOM AND YOU GO, YOU'RE ON A DIET, AREN'T YOU? WHAT IS THE DIFFERENCE BETWEEN DIABETES MELLITUS AND DIABETES INSIPIDUS. >> SOME PEOPLE SAY TASTE GREAT OR LESS FILLING, IF YOU WERE TO TASTE THE URINE. AND SO DIABETES INSIPIDUS IS A — IT'S A DISORDER WHERE YOU CAN'T BASICALLY HANG ON TO WATER. IF IT'S FROM A BRAIN SOURCE SOMETIMES OR THE KIDNEY WAY — IT'S RESISTANT TO IT. AND SO WHAT HAPPENS IS YOU JUST POUR OUT ALL YOUR WATER. SO IF YOU WERE TO CHECK THE WATER OR THE URINE, IT LOOKS VERY CLEAR. YOU'RE THIRSTY, YOU'RE GETTING UP MAYBE EVERY HOUR TO DRINK AND THAT MIGHT BE A DISORDER IN THE KIDNEY BUT ALSO WITH THE PITUITARY OR HYPOTHALAMIC DISORDER. DIABETES MELLITUS, WHEN YOU GET HIGH SUGAR THAT DRAWS OUT, YOU KNOW, MORE URINE AND AT THE URINE WOULD BE LOADED WITH SUGAR.
>> SO THE DIABETES WORD MEANS POURING OUT A LOT OF URINE. MELLITUS MEANS SWEET. INSIPIDUS MEANS — >> DULL OR BLAND. IF YOU'RE JUST URINATING OUT PURE WATER, IT'S A VERY DULL URINE. ANCIENT GREECE AND ROMAN TIMES, THEY WOULD TASTE IT. >> I KNOW URINE WAS THE MAIN DIAGNOSTIC TEST THAT THEY HAD SO PART OF IT WAS TASTING IT.
WHILE WATCHING THE FLIES CONGREGATE OVER THE SWEET URINE TOO. >> YEAH. COULD YOU EXPLAIN THE CONNECTION BETWEEN HEART DISEASE AND DIABETES? >> VERY LARGE CONNECTION. IN FACT, YOU KNOW, WHEN WE TALK ABOUT DIABETES AND WE'VE TOUCHED UPON THE NEUROPATHY AND SOME OF THE OTHER COMPLICATIONS, THE KIDNEYS AND THE EYES, BUT REALLY IT'S CARDIOVASCULAR DISEASE, HEART ATTACK AND STROKE WHICH IS THE BIGGEST FACTOR FOR DIABETES. 80% OR SO OF PEOPLE WITH DIABETES WILL END UP HAVING HEART ATTACK OR STROKE AS A MAJOR CAUSE OF MORBIDITY AND POSSIBLY DEATH. AND SO ADDRESSING, YOU KNOW, NOT ONLY THE BLOOD SUGARS BUT CHOLESTEROL, BLOOD PRESSURE, YOU KNOW, NOT SMOKING, YOU KNOW, EXERCISING, KEEPING THE WEIGHT DOWN, ALL THOSE THINGS ARE VERY IMPORTANT BECAUSE HEART DISEASE IS INTEGRALLY RELATED TO DIABETES. >> WELL, I MEAN, IT'S VASCULAR DISEASE. ALL THE BLOOD VESSELS, AND SOME PEOPLE SAY IT ACCELERATES THE AGING PROCESS.
>> IT SORT OF DOES. IT'S KIND OF INTERNAL RUST IF YOU WILL. IT GETS OXIDIZED. IT'S RUSTING YOU OUT. AND SO YOU WANT TO REDUCE THE RUST PRODUCT. >> RIGHT. AND SO EXPLAIN — AS LONG AS WE'RE TALKING ABOUT DIABETES AND — WELL, WE TALKED ABOUT OBESITY. LET'S TALK ABOUT WHY DOES OBESITY BRING ON OR UNCOVER DIABETES? >> WELL, IT'S REALLY — IT'S VERY COMPLICATED, BUT INSULIN RESISTANCE IS A BIG COMPONENT.
NOT ONLY ARE YOU OBESE, BUT A LOT OF TIMES THE OBESITY IS ALL AROUND THE INTESTINES AND THE BELLY, OR CENTRAL OBESITY. IT'S THE APPLE VERSUS THE PEAR. SO YOU'RE A PEAR, YOU'RE A LOT LESS LIKELY TO HAVE DIABETES. >> A PEAR IS BIG HIPS AND BIG LEGS. APPLE IS BIG BELLY. DUNLAP DISEASE. >> CORRECT. AND SO IT'S THAT WHICH LEADS TO INSULIN RESISTANCE AND A WHOLE HOST OF OTHER METABOLIC PROBLEMS. IT'S NOT JUST INSULIN RESISTANCE, YOU ALSO HAVE TO HAVE SOME IMPAIRMENT OF INSULIN SECRETION IN THE PANCREAS. AND SO INITIALLY — WHAT HAPPENS IS EVENTUALLY THE PANCREAS CAN'T KEEP UP WITH INSULIN SECRETION, IN FACT EARLY ON, THOSE INSULIN LEVELS ARE HIGHER BUT THEY DROP.
>> MOST OF US WITH A NORMAL PANCREAS, COULD HANDLE OBESITY. I MEAN, DEMANDS A LOT MORE INSULIN. BUT WE CAN DO IT. >> AND THERE ARE CERTAINLY INDIVIDUALS OUT THERE THAT ARE VERY OBESE THAT ARE BLESSED WITHOUT DIABETES. >> BECAUSE THEY HAVE A FABULOUS PANCREAS. >> RIGHT. >> WE'RE TALKING ABOUT ARTIFICIAL SWEETENERS. PEOPLE USE — FIND ARTIFICIAL SWEETENERS IN CERTAIN KINDS OF POP, BUT THEY CAN ALSO ARTIFICIALLY SWEETEN THEIR CEREAL AND SO FORTH. POP OR SODA AS PEOPLE SAY IN THE SOUTH OR COKE AS THEY SAY IN THE SOUTHEAST. TALK ABOUT THE SWEETENERS AND WHEN YOU HAVE DIABETES HOW DOES IT AFFECT THE BODY AND ARE THERE SOME SWEETENERS THAT ARE BETTER OR NOT? >> IF YOU LOOK AT A LOT OF SWEETENERS, A LOT OF THEM ARE TRULY LIKE WHAT YOU CALL ZERO CALORIE OR ZERO SUGAR.
THERE'S THESE SO-CALLED SUGAR ALCOHOL, WHERE THEY'VE BEEN MODIFIED, BUT THEY DON'T GET ABSORBED, I'M THINKING LIKE SORBITOL. I CAN'T REMEMBER ALL OF THEM BY NAME. BUT THE ALMOST LINE IS THEY PROBABLY ARE FAVORABLE TO SUGAR AT LEAST IN TERMS OF WHAT IT'S GOING TO IMMEDIATELY DO WITH THE BLOOD SUGAR BECAUSE IF IT DOESN'T GET ABSORBED, YOU AREN'T GOING TO GET THE SAME THING. BUT I ALSO THINK AND THERE'S CERTAINLY THEORIES OUT THERE THAT IT KIND OF GETS THE SWEET APPETITE GOING AND AFFECTS THE BRAIN AND YOU'RE CRAVING SWEET THINGS. I AGREE THAT LIMIT YOUR AMOUNT OF, YOU KNOW, ARTIFICIAL SWEETENERS, YOUR SUGAR FREE SODA POPS. I THINK WATER IS BY FAR THE BEST. SOME SWEETENERS LIKE SUCRALOSE, CAN BE LIKE A LAXATIVE. THEY'RE NEWLY DIAGNOSED AND THEY'LL GO ALL THOSE SUGAR FREE CANDIES AND ICE CREAM.
BUT I'VE GOT THE RUNS. IT'S ALL YOUR SUGAR FREE STUFF. SO A LOT OF THEM ARE NOT VERY WELL TOLERATED. SO I THINK YOU HAVE TO BE CAREFUL WITH WHAT YOU DO WITH ARTIFICIAL SWEETENERS AND I STILL THINK IT'S BETTER TO GET, IF YOU LIKE SWEET, GET A HEALTHY MAYBE FRUIT THAT'S ALSO LOADED IN ANTIOXIDANTS. THERE'S OTHER BENEFICIAL PROPERTIES AND TRY TO GO THAT WAY IF YOU NEED THAT LITTLE SWEETNESS. >> I HAVE LOOKED AT THIS AND AN ANALYZED THIS AND CONSUMER REPORTS REALLY WENT INTO ALL THE DIFFERENT SWEETENS, BUT THEY FOUND THAT SPLENDA, THERE'S SEVERAL OTHER BRANDS OF IT AND THERE'S A GENERIC AND IT'S CHEAP IS BETTER AND THE SAFER ONE.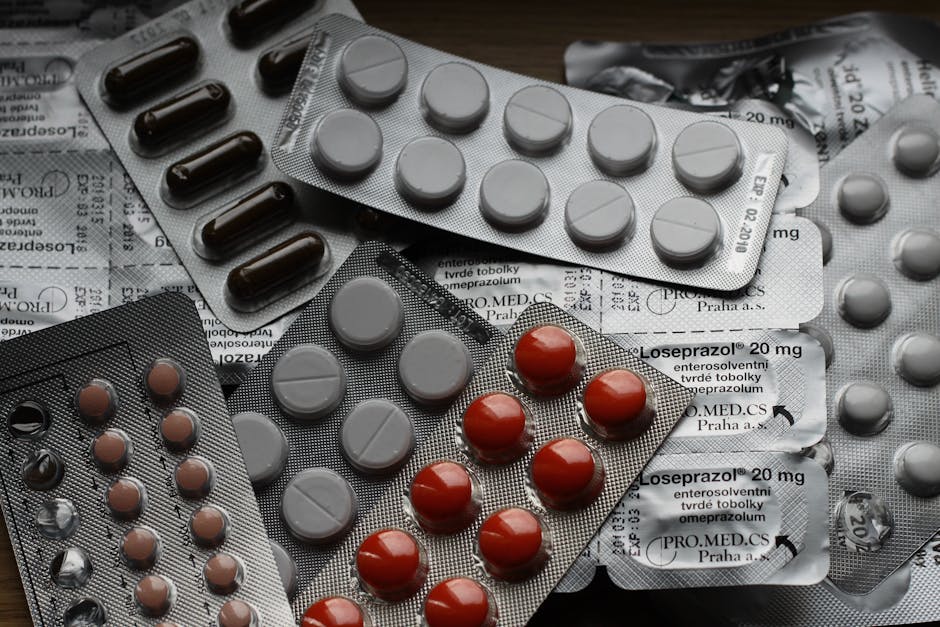 SO I'VE TURNED TO THAT ONE WHEN I DO MY CEREAL. BUT FOR THE MOST PART, I TRY TO NOT ADD ANY OF THAT, AND I CERTAINLY DON'T DRINK A TON OF DIET ANYTHING. >> RIGHT, WATER IS YOUR BEST FRIEND, YEAH. >> SO TWO BANANAS A DAY AFFECT SOMEONE'S DIABETES OR ANY HERBAL THINGS? >> BANANAS ARE PRETTY STARCHY SO IF YOU HAVE A LARGE BANANA, A SMALL BANANA MIGHT BE 18 GRAMS, A LARGE MIGHT BE AS MANY AS 30.
SO YOU HAVE TO FIGURE IN — SO I MIGHT STICK WITH THE HALF O MAYBE ONE AND MAYBE NOT TWO. YOU KNOW, ALSO SOMETIMES WITH DIABETES ESPECIALLY IF YOU HAVE A MORE ADVANCED AND YOU HAVE KIDNEY PROBLEMS YOU COULD HAVE PROBLEMS WHERE YOU COULDN'T GET RID OF THE POTASSIUM. WE ALL KNOW THAT BANANA IS AS ARE VERY RICH IN POTASSIUM. >> A LOT OF FRUITS ARE. >> SO I THINK WHILE IT'S GOOD, YOU KNOW, I'D SAY EVERYTHING IN MODERATION. I LOVE RECOMMENDING THE BLUE BERRYS, THE BLACK BERRYS — >> HEAVILY COLORED. AND THEY'RE LOADED WITH ANTIOXIDANTS. THOSE TO ME — >> HOW ABOUT CINNAMON. PEOPLE TALK ABOUT CINNAMON ANDOTHER KINDS OF SPICES. >> SO ACTUALLY THERE ARE TWO KINDS. ONE IS CHINESE AND ONE IS CEYLON. I CAN'T REMEMBER THE LATIN NAME. BUT ANYWAY, CINNAMON THEY HAVE SHOWN THAT THERE ARE SOME PROPERTIES FOR INSULIN SENSITIVITY AND MAYBE IN DIABETES.
A LOT OF THE RESEARCH HAS BEEN DONE IN INDIA, FOR EXAMPLE. BUT WHEN THEY'VE DONE WHAT THEY CALL META ANALYSIS WHERE THEY LOOK AT ALL THESE STUDIES TOGETHER THEY HAVEN'T FOUND CONCLUSIVE EVIDENCE THAT IT COULD BE SUBSTITUTE FOR SOMETHING ELSE. BUT I DO THINK IT'S BEEN SHOWN THAT THERE ARE SOME ANTI-HYPERGLYCEMIC PROPERTIES, I THINK IF YOU LIKE IT, IT'S NOT A BAD THING. >> SO WHICH ONE WAS THE BETTER ONE? >> I THINK THE CEYLON CINNAMON WAS THE ONE. I DON'T KNOW, YOU HAVE TO PROBABLY ORDER IT. >> I REMEMBER THAT THERE WAS A PARTICULAR STUDY THAT LOOKED AT ARTIFICIAL COCA-COLA AND ALL OF THE — THEY FOUND THAT THE PEOPLE WERE DRINKING THOSE WERE NO DIFFERENT THAN THE PEOPLE WHO WERE NOT, WHO WERE DRINKING THE SWEETENED.
IT DOESN'T WORK. IT DRIVES YOU. >> I STILL THINK, AGAIN, WHEN YOU THINK ABOUT, IF YOU LOVE YOUR REGULAR MOUNTAIN DEW OR REGULAR COKE, THAT'S A LOT OF PURE, YOU KNOW, FRUCTOSE OR SUGAR, AND SO I THINK CUT THAT DOWN. IF YOU REALLY HAVE TO HAVE THE SWEET DIET, BUT AGAIN, I AGREE, I THINK YOU DON'T WANT TO DRIVE THE BRAIN TO THINKING SWEET ALL THE TIME, AND I THINK SOMETIMES YOU CAN MODIFY IT IF YOU FIND OTHER THINGS. >> YES. >> STAYING INFORMED ABOUT THE DISEASE MAKES IT POSSIBLE TO LIVE A HEALTHY LIFE WITH DIABETES. THE BEST RESULTS OFTEN INVOLVE EVERYONE ON A PATIENT'S HEALTHCARE TEAM. >> THROUGHOUT DIABETES EDUCATION CLASSES, WE GIVE THE PATIENTS WITH DIABETES THE KNOWLEDGE AND TOOLS TO LIVE A HEALTHY LIFE WITH DIABETES. WHEN A PERSON COMES TO DIABETES EDUCATION APPOINTMENT, WE OFFER INDIVIDUAL APPOINTMENTS OR CLASS SESSIONS. AND WE COVER A VARIETY OF TOPICS OF EDUCATION, SUCH AS GLUCOSE MONITORING, INSULIN EDUCATION, DIABETES PILLS, INFORMATION, SICK DAY MANAGEMENT, EXERCISE, I THINK ONE OF THE MOST IMPORTANT THINGS THAT WE ALSO DO AS EDUCATORS IS PARTNER WITH PROVIDERS.
SO THAT THE NURSE, THE DIETICIAN, THE PHYSICIAN, AND P.P.A. WORK TOGETHER TO HELP THE PATIENT LIVE A HEALTHY LIFE AND UNDERSTAND HOW THEY CAN INCORPORATE DIABETES. >> WE ENCOURAGE PATIENTS WITH DIABETES TO PARTICIPATE IN AEROBIC ACTIVITY, TO HELP CONTROL GLUCOSE LEVELS SUCH AS WALKING, JOGGING, RIDING BICYCLE, SWIMMING. >> AS DIABETES EDUCATORS WE ENCOURAGE PEOPLE TO DO ANYTHING AND EVERYTHING THEY WANT TO.
DIABETES DOES NOT HAVE TO LIMIT A PERSON AT ALL. BUT IT'S REALLY IMPORTANT TO CONTROL BLOOD SUGARS BECAUSE DIABETES CAN AFFECT THE EYES. DIABETES IS THE LEADING CAUSE OF BLINDNESS. DIABETES CAN ALSO AFFECT THE KIDNEYS. DIABETES IS THE NUMBER ONE REASON THAT PEOPLE NEED KIDNEY DIALYSIS. IT CAN ALSO AFFECT THE NERVES IN THE CIRCULATION. PEOPLE WITH DIABETES ARE TWO TO FOUR TIMES MORE LIKELY THAN SOMEONE WITHOUT DIABETES TO HAVE CARDIOVASCULAR DISEASE. SO ALL THOSE THINGS ARE OBVIOUSLY THINGS THAT WE WANT TO PREVENT AND PEOPLE CAN PREVENT BY CONTROLLING THEIR BLOOD SUGAR. >> DIABETES EDUCATION APPOINTMENTS ARE IMPORTANT IN ADDITION TO THE DOCTOR APPOINTMENTS. IT ALLOWS FOR MORE TIME FOR THE PATIENT WITH DIABETES TO ASK QUESTIONS AND GAIN MORE KNOWLEDGE ABOUT CONTROL OF TYPE TWO DIABETES. >> MEDICARE, MEDICAID, AND MOST PRIVATE INSURANCES DO COVER DIABETES EDUCATION. SO IT'S ORIENT THAT THE PATIENT HAS A REFERRAL FROM THEIR PROVIDER TO GET A DIABETES EDUCATION VISIT. ONE GREAT WAY FOR PEOPLE IN SOUTH DAKOTA TO FIND OUT WHERE DIABETES EDUCATION PROGRAMS ARE LOCATED IS TO GO TO THE SOUTH DAKOTA DIABETES COALITION WEBSITE.
AND THAT'S SDDIABETESCOALITION.ORG. AND THERE'S AN INTERACTIVE MAP THAT PEOPLE CAN CLICK ON THEIR REGION AND PULL UP A LIST OF ALL THE EDUCATION PROGRAMS IN THEIR AREA. ONCE THE EDUCATORS HAVE THE REFERRAL FROM THE PROVIDER, THEN THEY CALL THE PATIENT TO SCHEDULE AN APPOINTMENT. >> IT'S OBVIOUS THAT NO MATTER WHERE YOU LIVE, THERE ARE DIABETES EDUCATION RESOURCES NEAR YOU. SO WHY WOULD YOU ENCOURAGE PEOPLE TO HAVE A DIABETIC EDUCATOR? HOW IMPORTANT ARE THOSE PEOPLE? >> I THINK IT'S HIGHLY IMPORTANT.
WHEN YOU THINK OF MANAGING DIABETES, IT'S A TEAM APPROACH. IT'S THE PATIENT, THE HEALTH CARE PROVIDER, WHETHER IT'S A PHYSICIAN OR PHYSICIAN ASSISTANT, IT'S THE DIETICIAN, THE DIABETIC NURSE EDUCATOR, BECAUSE REALLY IT'S NOT LIKE YOU'RE GOING TO LEARN IT ALL AT ONCE. IT'S AN ONGOING PROCESS. IT'S ALSO GETTING THAT MOTIVATION, AND LET'S FACE IT. IT'S A TOUGH THING TO HAVE TO KEEP DOING DAY IN AND DAY OUT.
AND SOMETIMES IT JUST GOOD IT GET BACK IN AND HAVE A PEP TALK AND SAY, OKAY, I LEARNED HOW TO DO THIS BUT MAYBE I NEED TO DO THIS AS WELL TOO. >> OR I'M HAVING THESE FUNNY LITTLE SYMPTOMS. COULD THAT MEAN — >> RIGHT. >> AND, YOU KNOW, THAT WHOLE ISSUE ABOUT HOW TIGHT OF CONTROL. SO LET'S TALK ABOUT THAT. YOU KNOW, OF COURSE FOR THE LONGEST WHILE WE WERE BEING EVALUATED, PHYSICIANS, CARE PROVIDERS, HOW WELL WE WERE DOING WITH OUR DIABETIC PATIENTS.
AND IF WE'VE GOT OUR PATIENT DOWN TO THE LOWER HEMOGLOBIN AIC WHICH IS A MEASURE OF HOW WELL YOUR SUGAR IS OVER THREE MONTHS, BUT WE FOUND THAT WE GET TOO LOW, AND THEN THE DEATH RATES GO UP AGAIN. >> RIGHT. >> EXPLAIN THAT. >> RIGHT, WELL, AND SO THE AMERICAN DIABETES ASSOCIATION SAYS AN A1C OF 7 OR LESS. THE AMERICAN ASSOCIATION OF ENDOCRINOLOGY SAYS 6.5 OR LESS. AND FOR SOME PATIENTS WHEN THEY DID STUDIES, THERE WAS A BIG STUDIES CALLED A CORD, THEY HAD TIGHTER AND TIGHTER CONTROL, AND AT FIRST THEY DID BETTER, BUT WHEN THEY GOT TOO LOW, THEY ACTUALLY STARTED SEEING HIGHER RATES OF COMPLICATIONS. IF YOU TAKE SOMEONE WHO'S ELDERLY, FRAIL, HAVE PREEXISTING HEART DISEASE OR STROKE, I WOULDN'T WANT THEIR A1C DOWN TO 7 OR LESS, BECAUSE TO DO THAT, MAYBE THEY'RE ON INSULIN. LOW BLOOD SUGAR SOMETIMES CAN BE FAR WORSE THAN A MILDLY HIGH OR HIGH SUGAR. SO YOU HAVE TO INDIVIDUALIZE IT.
AND I THINK THE A.D.A. HAS RECOGNIZED THAT YOU MUST DO AN INDIVIDUALIZED APPROACH. SOMEONE WHOSE GOT VERY FEW OTHER COMPLICATIONS, THEY'RE YOUNG, WE WORK FOR TIGHTER CONTROL. SOMEONE WHOSE CLOSER TO THE END OF THEIR LIFE — I HAVE A PATIENT WHO IS 94 AND I'M VERY HAPPY IF HIS A1C IS BETWEEN 7 AND 8 OR 8 TO 8.5, BECAUSE I KNOW IF I TRY TO DRIVE IT TOO LOW, HE MAY HAVE A HYPOGLYCEMIC REACTION. HE MAY FALL DOWN, BREAK A HIP, YOU KNOW, IT'LL KILL HIM. >> YOU KNOW, ISN'T IT INTERESTING THAT A LOT OF PHYSICIANS ARE BEING EVALUATED ABOUT, YOU KNOW, INSURANCE COMPANIES, GOVERNMENT, WHATEVER IT MIGHT BE TO SAY, OKAY, AND SOMEBODY MAY RULE, THIS IS THE RULE, YOU GOT TO DO THIS, AND IT CAUSES MORE HARM THAN IT DOES GOOD BECAUSE WHAT WE REALLY NEED TO DO IS TO INDIVIDUALIZE WITH EVERY PATIENT. ONE SIZE DOES NOT FIT ALL. >> NO.IN EVERY DISEASE. >> RIGHT.AND VERY MUCH SO IN DIDN'T.
>> VERY MUCH SO IN DIABETES. WHAT DO CHEMO THERAPY DRUGS FOR BREAST CANCER DO? CHEMO THERAPY EVER BRING ON DIABETES? >> I CAN'T SPEAK TO LIKE INDIVIDUAL COMPONENTS BUT I DO KNOW THAT THERE ARE VARIOUS AGENTS THAT COULD BE TOXIC, YOU KNOW, TO CELLS, INCLUDING WITH, YOU KNOW, THE PANCREAS. AND FOR EXAMPLE IN THE A LOT OF MEDICAL RESEARCH, THEY WOULD TAKE LABORATORY RATS AND THEY WOULD GIVE THEM A SUBSTANCE TO KIND OF CREATE THEM TO BECOME DIABETIC, AND I HATE TO SAY IT I THINK CHEMO CAN PROBABLY ACT THE SAME WAY. SO ANY TIME YOU'RE UNDER A CERTAIN REGISTER MINUTE WITH THAT, AND CERTAINLY CHEMO THERAPY USES VERY HIGH DOSES, DECADRON, A VERY POWERFUL STEROID, THAT CAN INDUCE DIABETES. YOU HAVE TO BE VIGILANT IF YOU'RE HAVING TO UNDER GO SOME CHEMO. >> I WAS GETTING CHEMO EVERY TWO WEEKS AND HORRIBLY TOXIC, G.I. TOXIC DRUGS, BUT PART OF WHAT THEY DID TO KEEP ME FROM BEING ILL AND FOR MANY PATIENTS WHO DO THE SAME THING IS THAT HUGE DOSE OF STEROIDS, WHICH THROWS YOU FOR AN ABSOLUTELY TIZZY.
AND THEN YOU COME OFF OF IT DAY THREE OR FOUR. SO IT'S THIS ROLLER COASTER THING. BUT YOUR SUGARS WOULD OBVIOUSLY GET WORSE. >> AND CERTAINLY WITH YOUR PHYSICIAN BECAUSE THEY CAN GO SO HIGH MAKE SURE THEY KNOW WHETHER IT'S YOUR ENDOCRINOLOGY OR PRIMARY CARE PROVIDER, SO YOU CAN PLAN AHEAD AND SOMETIMES I HAVE PATIENTS WHO MIGHT START ON JUST PILLS WHERE WE HAVE TO ADD INSULIN FOR THAT PURPOSE, AND THEN ONCE THEY GET THROUGH THE CHEMO, THEY CAN COME OFF THE INSULIN.
>> WE LOVE THE QUESTIONS. THANK YOU SO MUCH FOR CALLING. CAN MUSCLE SPASMS, PAINFUL CRAMPS BE A RESULT OF NEUROPATHY AND TYPE TWO DIABETES. MUSCLE SPASMS? >> I SEE A LOT OF MUSCLE SPASMS AND CRAMPS. AND I DON'T KNOW IF IT HAS TO DO WITH POTASSIUM OR MAG MAGNESIUM. >> I HAVE LOVE THAT ANSWER BECAUSE I HAVE GONE MY WHOLE LIFE TRYING TO TAKE CARE OF PEOPLE WITH MUSCLE SPASMS. IF I TAKE CALCIUM, IT GOES AWAY. I'VE HAD PEOPLE PUT SOAP UNDERNEATH THEIR MATTRESSES. THAT WORKS EVERY TIME. >> DRINK WATER — >> QUIE NINE. >> I USED TO TREAT A LOT OF PEOPLE AT EMERY, AT GRADY HOSPITAL WITH QUININE TABLETS BEFORE THEY WENT AWAY. BUT WHAT I HAVE FOUND IS THAT PEOPLE WHO ARE STARTING TO EXERCISE, THEY'RE FINALLY GETTING OUT AND DOING THE EXERCISE THEY'RE SUPPOSED TO DO, THEN THEIR MUSCLES GO INTO SPASM AT NIGHT. MAKE SURE YOU GRADUALLY EXERCISE AND THEN STRETCH BEFORE BED TIME.
>> YEAH, THAT'S PROBABLY GOOD. BUT DEFINITELY I WOULD SAY THAT SPASMS AND MUSCLE CRAMPS AND CHARLIE HORSES ARE MORE COMMON WITH DIABETES. >> AND IS IT MAYBE FLUID SWITCHES TOO? >> IT MIGHT BE. I DON'T THINK ANYBODY TRULY KNOWS. >> IS THERE A CORRELATION BETWEEN FUNCTION OF MITOCHONDRIA AND AUTOIMMUNE DISEASE, ALSO HEARD ALZHEIMER'S DISEASE REFERRED AS TYPE THREE DIABETES, IS THAT TRUE? >> SO LET'S — MITOCHONDRIA AND AUTOIMMUNE DISEASE, EXPLAIN THOSE. >> THAT MIGHT BE ABOVE WHAT I CAN EXPLAIN, BUT IN SIMPLE TERMS, MITOCHONDRIA, LAKE THE ENGINES OF THE CELL. AND SO IF THERE'S SOMETHING THAT'S AFFECTING THAT, THAT CAN CAUSE CELL DEATH OR WHAT WE CALL APOPTOSIS, YOU CAN HAVE PROBLEMS. YOU KNOW, WE DO KNOW THAT WITH DIABETES SO-CALLED, YOU KNOW, ANY DIABETES THAT THERE IS A HIGHER RATE OF MEMORY LOSS AND WHETHER THAT RELATES TO LOW SUGARS OR HIGH SUGARS OR VASCULAR DISEASE AND PLAQUES THAT FORM IN THE BRAIN.
SO THERE'S HIGHER RATE OF DEMENTIA WITH DIABETES. AS FAR AS THIS TYPE THREE, YOU KNOW, IT'S, AGAIN, YOU HAVE TO — DIABETES BY DEFINITION HAS TO BE WITH ELEVATED SUGARS AND IF THERE AREN'T SUGARS AT THE CELLULAR LEVEL, I'M NOT SAYING IT DOESN'T EXIST, BUT HOW DO WE QUANTIFY IT. BUT I DO THINK IT'S A FASCINATING SUBJECT AND WE NEED TO DO MORE RESEARCH AS FAR AS WHAT'S THE LINK BETWEEN INFLAMMATION. >> WE JUST DON'T KNOW WHAT ALZHEIMER'S DISEASE IS AT THIS POINT. >> WE DON'T. >> TYPE THREE — I'VE NEVER HEARD THAT ONE. I DO THINK THAT IT RUNS WITH VASCULAR DISEASE. THE HIGHER RISK OF VASCULAR DISEASE, SO GOES ALZHEIMER'S, ALTHOUGH THEY'RE DIFFERENT. BUT THEY SEEM TO RUN TOGETHER.
>> RIGHT, VASCULAR DISEASE AND INFLAMMATION. >> DO ALL DIABETIC PATIENTS EVENTUALLY END UP ON DIALYSIS? >> UNFORTUNATELY, DIABETES IS ONE OF THE LEADING CAUSES OF KIDNEY FAILURE ALONG WITH HYPER TENSION, HIGH BLOOD PRESSURE. BUT IT'S NOT INEVITABLE. IT'S NOT INEVITABLE. I'VE HAD PATIENTS WHO GOT THE GOLD MEDAL AWARD FOR 60 YEARS OF TYPE ONE DIABETES. YOU KNOW, THESE ARE PEOPLE THAT WERE DIAGNOSED BACK IN THE 19, YOU KNOW, 40s, 50s, TEENAGERS. , YOU KNOW, WHEN THEY HAD OLD BEEF AND PORK INSULIN AND HAD TO GRIND THE NEEDLES AND BOIL THEM, AND MAYBE IF YOU WERE LUCKY YOU COULD TEST THE URINE. THEY HAD OLD TECHNOLOGY. BUT THEY REALLY, WITH TECHNOLOGY THEY HAD, THEY TIKE CARE OF THEMSELVES, AND AFTER 60 YEARS — >> STILL DOING WELL, NO KIDNEY FAILURE. >> MAYBE SOME EYE ISSUES BECAUSE THAT SEEMS MORE COMMON, BUT NOT NECESSARILY KIDNEY. >> WOW. DO CHOLESTEROL AND HEMOGLOBIN A1C HAVE ANYTHING IN COMMON? HE HAD HEARD A RUMOR THAT TAKING METFORMIN WOULD LOWER CHOLESTEROL AND CHOLESTEROL MEDICATION COULD LOWER BLOOD SUGAR LEVELS. SO IS THERE A COMMONALITY BETWEEN CHOLESTEROL AND DIABETES? >> WE DO KNOW I THINK THAT IF YOU'RE UNCONTROLLED WITH DIABETES AND YOU GET BETTER CONTROL, A LOT OF TIME THE WHOLE CHOLESTEROL WILL COME DOWN AS WELL.
CERTAINLY TRIGLYCERIDES WHICH ARE ONE OF THE COMPONENTS. IF I HAVE SOMEONE WHO HAS VERY HIGH TRIGLYCERIDES, WE WILL GET THE DIABETES UNDER CONTROL AND IT'LL IMPROVE EVEN WITHOUT MEDICATION. >> THEY TALK ABOUT METABOLIC SYNDROME. >> SO METABOLIC SYNDROME IS THE DISORDER WHERE YOU HAVE CENTRAL OBESITY, OFTENTIMES LOW GOOD CHOLESTEROL, HYPER TENSION AND RISK OF HEART DISEASE. SO IT'S SORT OF A PRECURSOR. YOU CAN HAVE METABOLIC SYNDROME AND NOT HAVE DIABETES. YOU CAN HAVE IT AND EVENTUALLY HAVE DIABETES. BUT SOMETIMES I LIKE TO THINK OF AS A PREDIABETIC COMMUNICATION. BURT IT'S A RISK FACTOR FOR DIABETES AND HEART DISEASE. >> THAT GROUP HAS A HIGH RISK FOR SLEEP APNEA AND THAT GROUP WILL THE MOST BENEFITED BY AN EXERCISE PROGRAM. >> ABSOLUTELY. >> WOW. PLEASE TALK ABOUT NON-INSULIN MEDICATION, TRULICITY, FOR EXAMPLE, AND THIS IS TYPE TWO MEDICINE FOR DIABETES. WITH TYPE TWO DIABETES WE HAVE A WHOLE HOST OF NON-INSULIN INJECTABLES. TRULICITY IS A GO-1 RECEPTOR.
IN OUR GUT, WE NORMALLY MAKE A HORMONE. THAT HORMONE IS DEFICIENT IN FOLKS WITH DIABETES. THE VERY FIRST ONE THEY GOT FROM THE VENOM OF A GILA MONSTER. AND — >> BIETTA. >> CORRECT. AND SO THE NATURAL FORM YOU CAN'T DO IT BECAUSE IT ONLY LASTS FOR A FEW MINUTES. YOU'D HAVE TO BE HOOKED UP TO A I.V. THERE'S A COUPLE THAT ARE ONCE A WEEK. THERE'S VICTOZA WHICH IS A ONCE A DAY. SO WE'VE GOT A VARIETY — >> AND I LOVE THOSE BECAUSE THEY HELP LOSE WEIGHT AS WELL. WE PUT METFORMIN AND THE SECOND DRUG, THESE PEOPLE DO REALLY WELL. >> RIGHT, AND SO BACKGROUND IS, WE SAID, DIET AND EXERCISE, AND THEN METFORMIN, AND THEN SOMETHING LIKE THESE INJECTABLES. THERE SOME NEWER MEDICINES, THESE SGO2 INHIBITORS, LIKE INVOKANA, JALIANS. IN THE KIDNEYS, SINCE YOU END UP EXCRETING AN EXTRA 70100 GRAMS WHICH COULD BE 300, 400 CALORIES A DAY. >> SOME NEW IMPROVEMENTS. THE PROBLEM IS THEY COST SO MUCH. TAKING 18 UNITS OF INSULIN IN THE MORNING, AND 10 AT NIGHT, AND WONDERING IF THERE'S SWALLOW TABLETS.
>> IF THAT'S SOMEONE WHO HAS TYPE ONE, THERE REALLY IS NO OPTION. IF YOU'RE TYPE TWO, THOSE DON'T SOUND LIKE HUGE DOSES, BUT THEN THE QUESTION IS, WHY AREN'T YOU ON ANYTHING ELSE LIKE METFORMIN OR ONE OF THESE OTHER SGLT-2s. SO METFORMIN DOES NOT CAUSE KIDNEY DAMAGE, BUT IF YOU HAVE POOR KIDNEY DAMAGE, IT BUILDS UP LIKE A TOXIN — >> GOT TO BE CAREFUL WITH THE GOES. >> CORRECT. >> METFORMIN OVER A LONG TIME — >> VERY GOOD QUESTION. YES, THERE IS A KNOWN LINK. AND WE STARTED OUT WITH TALKING ABOUT NEUROPATHY AND SOMETIMES IF YOU HAVE A PATIENT WHO COMES IN AND THEY SAY ALL OF A SUDDEN I GOT TINGLING IN MY FEET, I MIGHT WANT TO CHECK A B-12 LEVEL. AND THEY MAY END UP NEEDING TO SUPPLEMENT THAT. >> ALTHOUGH I WILL TELL YOU THAT I DO CHECK THEIR B-12, BUT I PUT THEM ALL ON A THOUSAND OF B-12.
>> IT PROBABLY WOULDN'T HURT. >> AND THEN DEXCOM CONTINUOUS GLUCOSE MONITORING. >> IT'S A DEVICE THAT BASICALLY YOU INSERT UNDER YOUR SKIN. AND IT'S GOT A SENSOR, AND IT BEAMS TO A WIRELESS DEVICE, AND IT SENSES YOUR SUGAR EVERY FIVE MINUTES, AND SO IT CAN ALARM IF YOU GO HIGH AND LOW. IT'S REALLY A GOD SEND FOR A LOT OF PATIENTS, ESPECIALLY A LOT OF TYPE ONE PATIENTS. >> TYPE ONE DIABETIC FOR 38 YEARS. MY FAMILY IS PRONE TO CANCER. BEING A DIABETIC FOR THIS LONG, WHAT'S THE CHANCE OF PANCREATIC CHANCE? >> WE WOULD PROBABLY SAY WE DON'T KNOW. >> PROBABLY NORMAL. I DON'T SENSE THAT — >> I WOULDN'T THINK TO NECESSARILY LOOK, YOU KNOW, THERE'S SOME OTHER GENETIC FACTOR.
>> HIGH FRUCTOSE CORN SYRUP CAUSE DIABETES? >> I THINK LESS IS BETTER. >> LESS CALORIES, BECOME A CALORIE COUNTERS. >> AND ALL THOSE THINGS THAT ARE JUST A BIG PUNCH OF A — >> POTATOES. >> STAY AWAY FROM THOSE. >> YOU CAN HAVE A LITTLE. >> IN MODERATION. >> RIGHT. >> OKAY. AND I NEED TO GET THE — WE WANT TO GO BACK TO THE QUIZ QUESTION, AND IT SAYS, TRUE OR FALSE: TIGHT CONTROL OF BLOOD SUGARS WITH MEDICINE AND OR INSULIN INCREASES IN IMPORTANCE AS DIABETICS AGE INTO THEIR LATE 70S AND 80S. YOU WANT TIGHTER CONTROL WHEN YOU GET OLDER? >> TYPICALLY NO, SO I'D SAY FALSE. FALSE! IT IS ALWAYS IMPORTANT TO HAVE REASONABLE CONTROL OF SUGAR, BUT LOW SUGARS ARE PARTICULARLY DANGEROUS FOR THE ELDERLY, AND SO OUR GOAL FOR THE ELDERLY MAY BE LESS TIGHT, DEPENDING ON EACH SITUATION.
TALK WITH YOUR DOCTOR. AND IT WAS JANET WELSH WHO ANSWERED THE QUESTION CORRECTLY. THANK YOU, JANET FROM PARKS TON, FOR PARTICIPATING, A BOOK WILL BE IN THE MAIL TO YOU SOON. WE'LL BE RIGHT BACK AFTER THIS. >> ALL AROUND TOWN, FROM STORES TO PLAYGROUNDS, BABIES ARE ON THE MOVE, AND THERE ARE DISEASES THAT ARE ON THE MOVE TOO. AND SOME OF THESE SPREAD EASILY. TO BEST PROTECT HIM FROM 14 SERIOUS DISEASES BY THE TIME HE TURNS TWO YEARS OLD, VACCINATE HIM ACCORDING TO THE RECOMMENDED SCHEDULE SO HE CAN GO ON ABOUT HIS BUSINESS AND YOU CAN HAVE PEACE OF MIND. FOR MORE REASONS TO VACCINATE, TALK TO YOUR CHILD'S DOCTOR, OR GO TO CDC.GOV/VACCINE.
>> TESTING FOR DIABETES STARTED A LONG, LONG TIME AGO. THE WORD "DIABETES" COMES FROM ANCIENT GREEK WHICH LITERALLY MEANS "PASS THROUGH," INTENDED TO MEAN "EXCESSIVE PASSING OF URINE." THIS CHARACTERISTIC OF "TOO MUCH URINE" WAS FIRST DESCRIBED 3,500 YEARS AGO ON AN EGYPTIAN PAPYRUS. ABOUT 1,900 YEARS AGO, ROMAN PHYSICIAN GALEN CALLED IT "DIARRHEA OF THE URINE." THE REASON FOR SO MUCH PASSING OF URINE WITH DIABETES MELLITUS IS BECAUSE HIGH LEVELS OF SUGAR IN THE BLOOD OVERWHELM THE KIDNEYS' ABILITY TO KEEP SUGAR OUT OF THE URINE. LIKE A DAM ON A RIVER, SUGAR SPILLS OVER THE DAM INTO THE URINE WHEN SUGAR GETS TOO HIGH IN THE BLOOD. THEN, WITH CONCENTRATED SUGAR IN THE URINE, FLUID IS PULLED OUT OF BLOOD INTO THE URINE, RESULTING IN DEHYDRATION OF THE DIABETIC. INDEED, THE NAME "DIARRHEA OF THE URINE" SEEMS APPROPRIATE. ABOUT 2,500 YEARS AGO, SOMEONE NOTED, FLIES WERE ATTRACTED TO THE URINE OF DIABETICS. TASTING URINE FOR SWEETNESS MAY SEEM DISGUSTING TODAY, BUT IT WAS HOW THEY DIAGNOSED DIABETES ALL THE WAY THROUGH THE MIDDLE AGES. IT WAS ENGLISH PHYSICIAN JOHN ROLLE IN THE 1700S WHO ADDED "MELLITUS" TO THE TERM "DIABETES" TO REFLECT THE AGE-OLD UNDERSTANDING OF THE SWEET TASTE OF THE URINE IN DIABETIC PATIENTS.
THE WORD "MELLITUS" COMES FROM LATIN MEANING "SWEETENED WITH HONEY." STARTING IN THE 1950S, PATIENTS ROUGHLY ESTIMATED THE LEVEL OF SUGAR IN THEIR BLOOD BY TESTING THEIR URINE WITH A CHEMICAL TEST THEY COULD DO AT HOME. BY DEFINING HOW MUCH SUGAR SPILLED INTO THE URINE, PEOPLE WITH DIABETES MELLITUS WERE BETTER ABLE TO ADJUST THEIR INSULIN DOSE. HOME URINE GLUCOSE TESTING WAS AN IMPROVEMENT FOR PATIENTS WITH DIABETES, BUT HOME BLOOD GLUCOSE TESTING, DEVELOPED IN THE '80S, TOOK US TO THE NEXT LEVEL. PATIENTS COULD FINALLY KNOW WHEN SUGARS WERE TOO LOW, NOT JUST TOO HIGH. ANOTHER GREAT IMPROVEMENT IN MONITORING SUGAR IN PEOPLE WITH DIABETES WAS THE DISCOVERY OF THE HEMOGLOBIN A1C, HB-A1C, BLOOD TEST.
THE HEMOGLOBIN MOLECULE, WITHIN RED BLOOD CELLS, BECOMES MORE "SUGARIZED" — THE SCIENTIFIC WORD IS GLYCOSYLATED — WHEN IT HAS EXTENDED EXPOSURE TO HIGHER LEVELS OF SUGAR. SINCE RED CELLS NORMALLY LIVE ABOUT THREE MONTHS BEFORE THE SPLEEN REMOVES AND DESTROYS THE OLD RED CELLS, THIS ALLOWS MEASURING THE PERCENT OF HEMOGLOBIN AFFECTED BY SUGAR TO CHANGE SLOWLY ACCORDING TO DIABETIC CONTROL. THE HB-A1C LEVELS GIVE A THREE-MONTH AVERAGE BLOOD SUGAR, WHICH GIVES YOU AND YOUR CARE PROVIDER A GOOD MEASURE ABOUT HOW WELL YOU ARE CONTROLLING YOUR DIABETES OVER TIME. IT'S A GOOD THING MANAGING DIABETES NO LONGER REQUIRES TASTING URINE. >> A BIG THANK YOU TO OUR GUEST, DR. RICHARD CRAWFORD. THANK YOU SO MUCH, RICHARD. WE ARE GRATEFUL THAT HE AGREED TO GIVE HIS TIME TO JOIN US THIS EVENING. HIS INSIGHT WAS INVALUABLE TO OUR DISCUSSION.
DID YOU KNOW, SOUTH DAKOTA HAS THE THIRD HIGHEST FALL RATE IN THE COUNTRY? IT IS SADLY TRUE. IN 2015, THERE WERE 181 DEATHS FOLLOWING A FALL. SOUTH DAKOTA. 85% OF FALL DEATHS ASSOCIATED WITH HOME OR RESIDENTIAL INSTITUTIONS. AMONG OTHER PRECAUTIONS, CARE PROVIDERS FOR OLDER PATIENTS MAY WANT TO MONITOR OR REDUCE MEDICATIONS THAT AFFECT BALANCE AND INCREASE THE FALLING RISK. HERE AT "ON CALL WITH THE PRAIRIE DOC," OUR STAFF AND CREW WORK TO PROVIDE HONEST, SCIENCE-BASED INFORMATION AIMED TO HELP YOU MAKE GOOD HEALTHCARE DECISIONS. IF YOU BELIEVE IN OUR EFFORTS OF PROVIDING GOOD INFORMATION IN A WORLD OF MISINFORMATION AND WOULD LIKE TO HELP CONTINUE THIS QUEST FOR TRUSTWORTHY, REAL INFORMATION, PLEASE GO TO PRAIRIEDOC.ORG, AND CLICK ON THE "DONATE" BUTTON. ANY HELP YOU CAN GIVE WILL BE PUT TOWARDS PROVIDING AUTHENTIC INFORMATION TO THOUSANDS OF VIEWERS. THANK YOU.
THAT DOES IT FOR TONIGHT. FROM ALL OF US HERE AT "ON CALL WITH THE PRAIRIE DOC," UNTIL NEXT TIME, STAY HEALTHY OUT THERE, PEOPLE. >> HOW CAN WE KEEP WEIGHT OFF THAT WE HAVE LOST? BRINGING BALANCE TO OBESITY. NEXT TIME "ON CALL WITH THE PRAIRIE DOC." .
As found on Youtube