30 min ago
US surpasses 100,000 Covid-19 hospitalizations
From CNN's Haley Brink
The United States has surpassed 100,000 current Covid-19 hospitalizations, setting a new record high since the pandemic began, according to the Covid Tracking Project (CTP). 
On Wednesday, 100,226 people were hospitalized with Covid-19, according to CTP. 
1 hr 23 min ago
Arizona governor orders Covid-19 vaccine to be made available at no cost
From CNN's Andy Rose
Arizona residents will not have to pay out-of-pocket to receive a Covid-19 vaccine when one is approved, under an executive order issued Wednesday by Gov. Doug Ducey.
"This is a global pandemic, and the vaccine shouldn't cost Arizonans a penny," Ducey said at a news conference.
Early test results from vaccines by Pfizer and Moderna have been characterized as very positive, and final government approval could come in a matter of days.
Ducey added that, when a vaccine is available, getting teachers vaccinated will be among the top priorities.
"We want our schools open and our teachers protected," said Ducey.
Some context: State officials have been developing a plan for distributing the coronavirus vaccine, and the head of the state's National Guard said they are prepared to help.
"If there are any gaps in the rural areas for that last mile, our logistics team will cover that, as well," said Maj. Gen. Michael McGuire, Arizona's adjutant general.
In addition to the vaccine plan, the governor's office announced Monday that an additional $60 million in funding will be made available to fund a surge in hospital staffing. Ducey said the money will fund an additional 500 nurses through January.
1 hr 26 min ago
48 NBA players test positive for Covid-19
From CNN's Jill Martin
The NBA and National Basketball Players Association (NBPA) jointly announced Wednesday that of the 546 players tested for Covid-19 during this initial return-to-market testing phase, 48 have tested positive for the virus.
Anyone who has returned a confirmed positive test during this initial phase of testing in their team's market will be isolated until they are cleared for leaving isolation under the rules established by the NBA and NBPA in accordance with the Centers for Disease Control and Prevention guidance, according to a news release.
NBA players returned to a league-wide testing program during the past week, with testing beginning between Nov. 24-30 depending on the day that a player returned to the team's market. 
1 hr 31 min ago
Here's how Covid-19 vaccinations will be tracked in the US
From CNN's John Bonifield
Dr. Kelly Moore, associate director of the Immunization Action Coalition, which is supporting frontline workers who will administer Covid-19 vaccinations, said vaccination cards will be used as the "simplest" way to keep track of Covid-19 shots.
"Everyone will be issued a written card that they can put in their wallet that will tell them what they had and when their next dose is due," Moore said. "Let's do the simple, easy thing first. Everyone's going to get that."
Claire Hannan, executive director of the Association of Immunization Managers, which is helping states with their immunization plans, said vaccination clinics will also be reporting to their state immunization registries what vaccine was given. For example, if an entity didn't know where a patient got a first dose, they could run a query.
"If you're in the same state, they can query the information system," Hannan said.
On top of that, Moore said many places are planning to ask patients to voluntarily provide a cell phone number, so they can get a text message telling them when and where their next dose is scheduled to be administered.
Hannan said many states are also providing consumer access to records.
"So your record that's in the immunization information system, you would have a way to access, so you could check. And if you went and showed up somewhere different to get a second dose, you would be able to find out what your first dose was," she said.
Hannan said every dose administered is being reported to the US Centers for Disease Control and Prevention, as well.
The CDC did not immediately respond to CNN's inquiry about whether such a database would include a record of everyone immunized.
2 hr 3 min ago
EPA administrator to quarantine following Covid-19 exposure
From CNN's Ellie Kaufman
Environmental Protection Agency Administrator Andrew Wheeler has been exposed to Covid-19 and will quarantine until he's "gone through the proper testing protocols," he announced in a statement. 
Wheeler was supposed to attend the 50th anniversary Nixon Library environmental exhibit opening tomorrow, but he said in the statement he will now attend virtually. 
He said he is quarantining after consulting with his doctor and "out of an abundance of caution" following what the statement says was a secondary exposure. The statement didn't say how or where Wheeler was exposed.
"I look forward to carrying out agency business as usual," he added.
2 hr 26 min ago
Obama says he'll get a Covid-19 vaccine when he can and he'll do it on TV
From CNN's Shelby Lin Erdman
Former President Barack Obama said he "absolutely" plans on getting a Covid-19 vaccine when it's available.
Obama, in an interview with SiriusXM host Joe Madison scheduled to air Thursday, said if Dr. Anthony Fauci, the director of the National Institute of Allergy and Infectious Diseases, said a coronavirus is safe, he believes him. 
"People like Anthony Fauci, who I know, and I've worked with, I trust completely," Obama said. "So, if Anthony Fauci tells me this vaccine is safe, and can vaccinate, you know, immunize you from getting Covid, absolutely, I'm going to take it."
"I promise you that when it's been made for people who are less at risk, I will be taking it," he added.
During the interview, Obama appeared to acknowledge the very real problem of vaccine hesitancy, which some health experts worry could cause minorities, who have been more adversely impacted by the coronavirus pandemic, to avoid getting a shot.
"I understand you know historically, everything, dating back all the way to the Tuskegee experiments and so forth why the African American community, would have some skepticism. But the fact of the matter is, is that vaccines are why we don't have polio anymore, the reason why we don't have a whole bunch of kids dying from measles and smallpox and diseases that used to decimate entire populations and communities," he said. 
Obama said he has no problem setting an example for getting a shot once one is available. 
"I may end up taking it on TV or having it filmed, just so that people know that I trust this science, and what I don't trust is getting Covid."
Some context: Previous studies have revealed that minority communities have higher death rates from Covid-19, are more exposed, and the most vulnerable in part because of pre-existing conditions.
Obama also said in addition to promising vaccines, another reason to be hopeful is the incoming President-elect Joe Biden and Vice President-elect Kamala Harris.
"In terms of Covid now, obviously at the end of the day, one of the great things about having Joe Biden and Kamala Harris back in charge on January 20th, is they will also then put scientists and medical experts in charge," he said.
4 hr 20 min ago
Moderna says US pivotal in bringing vaccine to the world
From CNN's Samira Said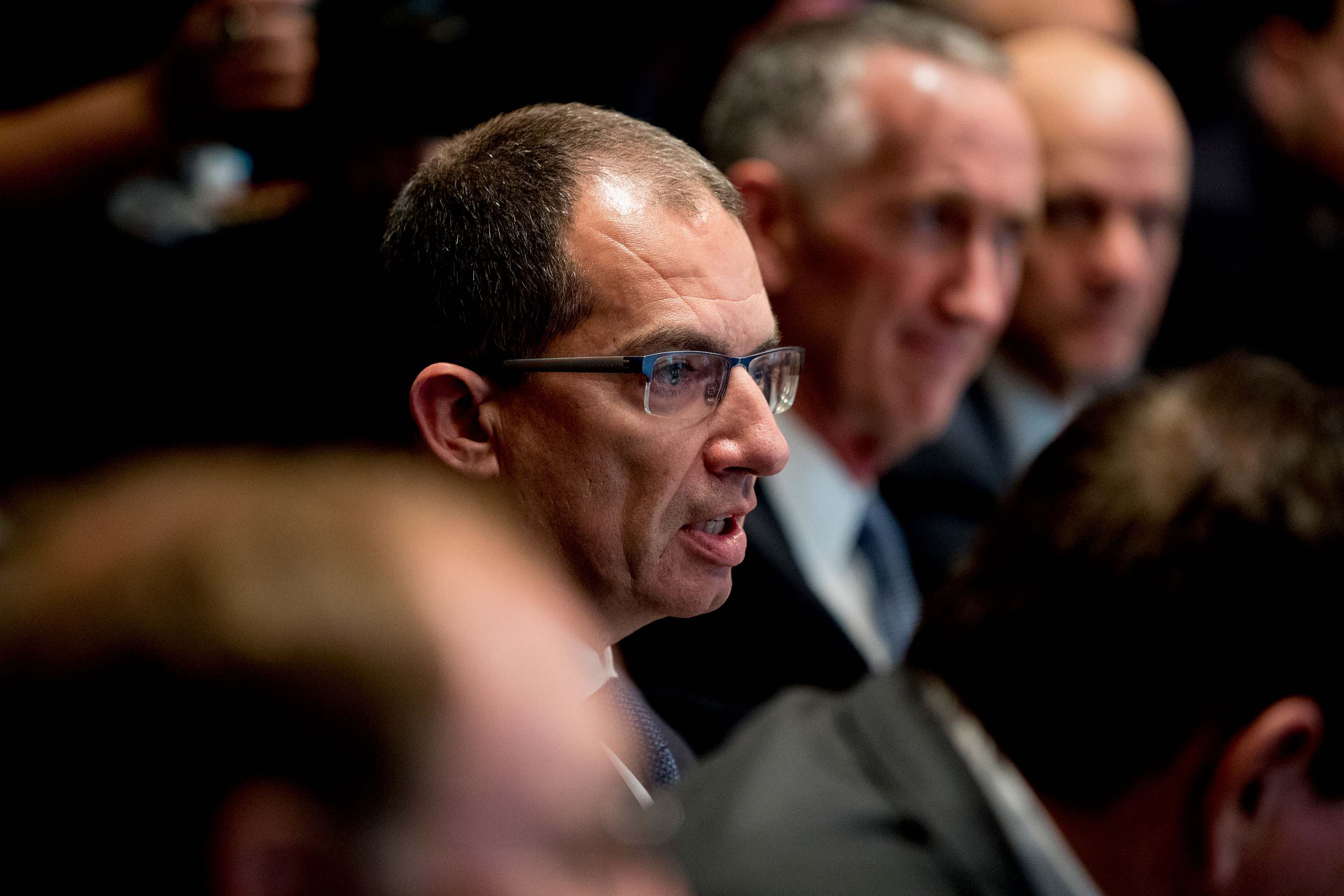 Moderna says the US is playing a pivotal role in bringing the vaccine to the world. 
"We got a billion dollars for funding the clinical trial. So, basically the US government, if you think about it, has offered to the world the cost of developing Moderna's vaccine," Moderna CEO Stéphane Bancel said at a World Economic Forum conference on vaccines on Wednesday. 
"It used to take 30 days to get a meeting scheduled with the FDA. Some days we have three meetings in a single day just to get moving to problem solve together," he said.
Bancel said the company is on track to provide 500 million to 1 billion doses next year, in addition to the 20 millions doses they will have available by the end of this year, despite being a company of just 1,000 people. 
"The team is working as hard as they can 24/7, literally, to get as many products as we can out the door. We know that lives depend on it. We're losing tens of thousands of people a day around the world," he said. 
Moderna applied on Monday to the US Food and Drug Administration for authorization of its Covid-19 vaccine.
Moderna is the second company to apply to the FDA for emergency use authorization for a coronavirus vaccine. Pfizer applied on Nov. 20 with data showing similarly high efficacy.
The FDA is scheduled to meet with its Vaccines and Related Biological Products Advisory Committee on Dec. 10 to review Pfizer's application and on Dec.17 to review Moderna's application.
4 hr 55 min ago
Spain will ban travel between regions for Christmas holidays
From CNN's Claudia Rebaza
Spain will ban movement between its regions starting Dec. 23 and Jan. 6, the country's Health Minister Salvador Illa announced on Wednesday evening.
"There is too much at stake during the month of December," Illa said, asking Spaniards to limit their contacts with others during the holiday period.
 "We stay at home during this Christmas," Illa told reporters during a news conference.
After a meeting between the central government and the leaders of Spain's 17 regions, the health minister also announced the following measures:
Family gatherings will be allowed with a maximum of 10 people for Dec. 24 and 25 as well as Dec. 31 and Jan. 1.
A national curfew will start at 1:30 a.m. local during these dates.
All regions will limit events and activities in order to avoid crowds during this period.
Religious ceremonies indoors are allowed following capacity limits, while singing is not recommended.
Spain's Health Ministry reported at least 9,331 new Covid-19 infections on Wednesday, bringing the total number of cases in the country to at least 1,665,775. Spain's death toll reached 45,784 with 273 new deaths.
The country has reported a decrease in the number of cases in the last couple of weeks, but it is too early for celebrations, Illa said.
"This data doesn't give us space for optimism, it gives us space for caution" the Health Minister added.
5 hr 15 min ago
Moderna starts testing its coronavirus vaccine in teens and children as young as 12
From CNN's Maggie Fox and Arman Azad
Biotechnology company Moderna has started enrolling children as young as 12 years old in trials to test its coronavirus vaccine. It's the second coronavirus vaccine maker, after Pfizer, to test its vaccine in children and teens.
The trial seeks to enroll 3,000 volunteers who are 12 to 18 years old, according to the listing on clinicaltrials.gov.
Sites in six states are listed. They include Idaho, Minnesota, New York, Oklahoma, Texas and Utah.
Federal officials have said it's important to test coronavirus vaccines in children before they are used more widely in younger populations.